Rate Now
Share Your Experience
Have you seen Dr. John Franzese?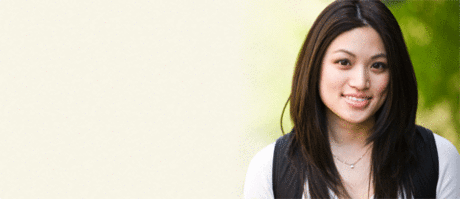 Birth Control
Get the facts about birth control so you can decide which type is right for you.
Quality Rating
Highly Satisfied
31 Ratings with 9 Comments
5.0 Rating
February 21st, 2017
Great GI Specialist
5.0 Rating
September 10th, 2016
5.0 Rating
February 19th, 2016
Prior to becoming a patient of Dr. Franzese, I was using another GI Dr. Needless to say I wan't happy with is services. When I heard about Dr. Franzese, I immediately made an appointment with him. It was the best choice I made. He and his staff have an amazing bedside manner and the sweetest and comforting in the most nerve racking time, especially when having a procedure done. He's very knowledgeable and thorough in his exams. He is the most gracious and helpful even when calling back from his emergency hotline. Sometimes it take a while to get an appointment with him because he's just that good! I wouldn't change doctors for the world!
1.0 Rating
November 25th, 2015
Would highly recommend!
5.0 Rating
September 30th, 2015
worth the wait
1.0 Rating
December 21st, 2013
Do NOT recommend this guy
First off, it took me about 2 months to get an appointment with Dr. Franzese. I thought the long wait time meant he was a great- and therefore- "busy" doctor… but I learned the only thing he makes himself busy with is playing golf. My first visit went well, and he sent me for all kinds of tests & lab work to diagnose my problem. I have IBS, but it had gotten so out of control, I couldn't go anywhere far from my house without knowing where the next bathroom was. It was out of control and controlling my life! Well, Dr. Franzese was supposed to test me for gluten sensitivity, plus I had an upper G.I peformed, and a colonoscopy. I never got the results for the $1,000 in lab tests that were performed, and the office called me after my last visit to tell me they never got the results from the Upper G.I. test I had done. I told them where I had it done, but apparently the doctor never bothered to contact them when they didn't receive the results. To this day, I still don't know the results! He did perform the colonoscopy, and his bedside manner that day was cold & insensitive. It made me feel VERY uncomfortable. The day of my follow-up visit; he had a very attractive, female, student intern with him, and his whole demeanor had changed from my first visit with him! He was cocky and sure of himself, and he was condescending when I asked him a question… as if HE was superior and I was an idiot. I really felt like he was showing off in front of the young pretty doctor. I asked him what I could do about my IBS symptoms, and he told me, "Nothing! There is NOTHING you can do to treat it." I asked him about all the cramping and the pain, and he told me it was not related to my bowels, that I should go see a gynecologist. (The gynecologist was the one who recommended me to a gastroenterologist in the first place! The OB/GYN said my problems were NOT female organ related.) I walked out of there disgusted and discouraged, and then I realized he never told me the lab results (did I have a gluten intolerance or not?) or the results of the x-ray! Later that day, the doctor's office called me to find out where the x-ray was done, and I told them, and I never heard from them again. Would never go there again or recommend him… I feel like I went thru all that testing for NOTHING!!! He didn't help me at all!
5.0 Rating
April 22nd, 2013
3.7 Rating
February 25th, 2013
5.0 Rating
March 11th, 2012
5.0 Rating
June 16th, 2017
5.0 Rating
April 7th, 2017
5.0 Rating
March 30th, 2017