Rate Now
Share Your Experience
Have you seen Dr. John Fraser?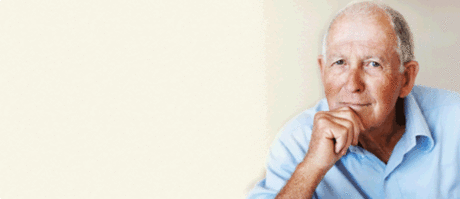 Parkinson's Disease
Get the facts about Parkinson's disease, including symptoms and how the disease progresses over time.
23 Ratings with 11 Comments
1.0 Rating
March 20th, 2016
Do not use this doctor if you would like the truth about your health. This doctor has cost me my Job, and my Health by his lies on no good service he gave. I am very ashamed that Carilion would have this so called of a Doc working under there name. So if you want your health and not have to find an attorney for malpractice. STAY AWAY
1.0 Rating
November 27th, 2015
Does not look at you, has you repeat same few balance test, does not watch, scribbles few things leaves room. Schedules repetitive test that hospital just did in ER before referring. Does not go over test. Walks out room never returns. Schedules more test then never goes over says they are fine nothing wrong. Get second opinion from another neurosurgeon who states good thing I came when I did due to I had multiple issues that were in need of immediate attention or I would have permanent damage to point may never walk again, need catheter, and colonostomy bag. This man only knows how to order test but nothing about ethics, manners, reading radiologist reports, does not care how much your suffering or in pain. Charges insurance for things he never did or even seen you for. Hundreds dollars for two minutes in room not one time talking.
1.0 Rating
November 25th, 2015
1.0 Rating
May 18th, 2015
1.0 Rating
November 13th, 2013
Should not be a DR.
Dr. Fraser was very rude to me and rude to my friend who wasn't even seeing him. He reported back to my family physician that there was nothing wrong with me and I was in pain for some time. Dr. Fraser stated that I was magnifying my symptoms in his report. Mr. Fraser never touched me upon examination and all he had me to do was lean over in a chair and then says there is nothing wrong with you. YOU CAN WALK CANT YOU. My PCP after him acting this way acted like I just needed to deal with the pain and sent me straight back to work saying there was nothing wrong. after being back at work and then getting hurt on the job my company Dr. and PCP reviewed my old records of Dr. Frazer's reports and just blew me off like nothing was wrong and I lost my job due to this incident saying I was magnifying my symptoms and too lost my medical INS. I took it upon myself to have DR Frasers same reports he ordered on me reviewed by a well-known spine clinic in which they said i have four herniated discs and surgery would correct the problem and the dr should have seen it, and now I don't have my job i had for 7 years and no insurance to pay for the surgery. AND STILL IN PAIN! THANKS, ALOT DR FRASER. ALSO, I HAD A FAMILY TO TAKE CARE OF, but now no job. I will go to the ends of this earth do some free advertising for you.
5.0 Rating
August 8th, 2013
5.0 Rating
September 12th, 2012
1.0 Rating
July 11th, 2012
Avoid this dr.
My mother saw his Dr. And he was horrible. Extremely rude treated her like a piece of meat and not a human. The other Drs. In the practice were good. But I would strongly suggest avoiding this Dr. if at all possible.
1.0 Rating
March 9th, 2012
Poorest decision I ever made
If this man went to medical school, he must have slept through his classes. He is arrogant, unresponsive to questions, uncaring,etc. I have more pain and numbness weeks after surgery than before surgery. He said i was fine and have no problems. Please, do not give this man an opportunity to touch you!!!!!!!!!!
1.0 Rating
June 9th, 2009
1.0 Rating
April 24th, 2009
Please reconsider seeing Dr. Fraser
I had a dreadful experience with this physician. Three days after seeing Dr. Fraser for the first time, I sent a two page letter to the Carilion Senior Management Team, the Carilion Board of Directors, his practice partners at Carilion Neurology Clinic, and The Roanoke Times newspaper. It was THAT bad.
1.0 Rating
February 16th, 2017