Rate Now
Share Your Experience
Have you seen Dr. John Gschwend?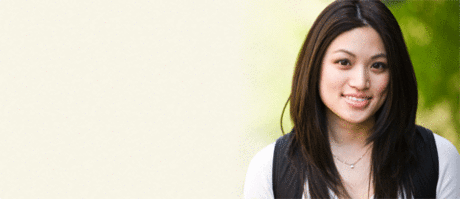 Birth Control
Get the facts about birth control so you can decide which type is right for you.
20 Ratings with 12 Comments
5.0 Rating
April 17th, 2017
Best OB/GYN in the DMV
5.0 Rating
February 25th, 2016
5.0 Rating
June 22nd, 2015
I have been a patient of Dr. Gschwend for 22 years. He first diagnosed a fibroid tumor after my original doctor told me "not to worry". After surgery follow up was spot on. Dr. Gschwend delivered my children, and I continue to see him annually. His dry wit is refreshing and his medical knowledge and professionalism is unmatched. I highly recommend him.
5.0 Rating
May 13th, 2013
An expert with real heart but outwardly not easy to read
Its as simple as this: If you need someone who is very communicative and warm and fuzzy, this is probably not the doc for you. He took excellent care of me during my complicated pregnancy and made sure I was followed up on properly in the hospital after delivery. One nurse at Sibley told me confidentally that while people seem to think Dr. Gschwend is distant or cold, in fact of all the OB's she works with "he cares the most". That is an exact quote. I can tell you that he _does_ have a sense of humor, but his affect is very dry and his voice does not have much inflection. You kind of have to "get" him, and I am kind of expert in dealing with nerds, which this man absolutely is socially. But he and I have a definite give and take humor wise and the warmth that is in him is visible to me. I will also tell you my first visit with him was totally odd- he was being distracted by phone calls and weird stuff that he was not handling smoothly. Socially he may not be the most adept at meeting patient expectation but if you have a complicated pregnancy you want this man in the trenches with you. That smile you see in his photo- that actually reflects who he is on the inside quite well. But dont be surprised if when you visit you get confused by his deadpan demeanor!
5.0 Rating
April 22nd, 2013
Calm, quiet, and Warms up and very knowledgeable
He seems a little socially anxious - All info and quiet at first - but warmed up and was very Informative and even had a little dry humor by end. We really liked him by the end Of the appointment. My friend thinks he's the greatest. I have confidence in his knowledge and clinical decision making. He has a calming manner and his pelvic exams were quick and gentle.
5.0 Rating
July 16th, 2012
Excellent service and Knowledge
Dr. Gschwend is the most personable and best OBGYN that I ever had!
1.0 Rating
January 25th, 2012
The worst doctor EVER!!!!!!
Do not pick this doctor, please. I wish I knew how bad he was before, but I didnt have anyone to ask. I made the appointment because I needed immediate care, but wont do it again in my life. HE treated me like a DOG! after the visit I felt so awful that I couldnt stop crying...After all the painful procedures he did (that actually were unnecessary), he didnt find anything.
2.3 Rating
January 25th, 2011
1.0 Rating
November 9th, 2010
Incompetent office
Awful and worst experience ever. This is the Dr. who is going to deliver my baby? I think not!!!! Dr. Gschwend has no bed-side manners and really doesn't care about his patients. He doesn't answer or ask you any questions. I always leave his office upset and humiilated. I go for my prenatal exam and leave without a due date or sonogram. What kind of place are you people running??? I have since changed offices and Doctors and couldn'e be happier.
5.0 Rating
November 11th, 2009
Great Doctor
3.7 Rating
March 26th, 2009
Great so far...
Yeah, his sense of humor is a little dry, but we think it's great. His beside manner may not the mushy, huggy-feely type but in all honesty, our focus was getting an experienced, knowledgeable, reliable doctor. In other words, I wasn't looking to have my Mom deliver my baby but a highly trained professional and that's what we got with Dr. Gschwend. In the beginning I would feel a little rushed when asking questions, but I think that was my own self-consciousness being a first time mom. I quickly got over that and made it a point to take as much time as I needed to get all my questions and concerns answered. Dr. Gschwend never cut me off or commentted that I was taking too much of his time. Our experience has been great so far...I will come back and post additional comments after I deliver...
1.0 Rating
March 6th, 2009
Poor care, plus charge for every script change