Rate Now
Share Your Experience
Have you seen Dr. John Gunderson?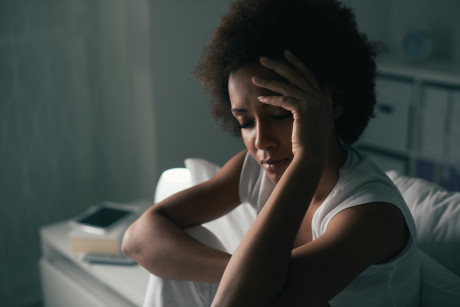 Bipolar Disorder
Get the facts about bipolar disorder, including the different types and symptoms of each.
9 Ratings with 6 Comments
1.0 Rating
February 2nd, 2017
The man honestly should be tried in the hague
A true mysoginist if there ever was one. The number of people ive run into at other programs who have said they were traumatized by the man. He provokes the patient into getting mad then diagnoses them. Thank goodness only the very wealthy have to see him and its their choice based on his fame for writing books. Please bring your very wisest self to a meeting with him and feel free to walk out from the abusive nature of his quesioning.
1.0 Rating
March 23rd, 2016
Unprofessional and Unscientific
He had staff pull me out of bed at McLean's Short Term Unit and bring me upstairs, where he interrogated me in front of a bunch of students. He offered a poorly thought out diagnosis after only talking with me for 7 minutes, billed me 300 dollars, and sent me back downstairs. I am a licensed mental health clinician, and I would never act with the same negligence as this so-called professional. Individuals like him are the reason Psychology has such a difficult time maintaining legitimacy in the public eye over scientific fields such as Neuroscience and Behaviorism.
5.0 Rating
June 14th, 2013
He's wonderful. Honest but wonderful.
I love Dr. Gunderson. Ive seen him for quite a while now and I can state without reservation that he has changed my life. He's sometimes harsh but every time I have left his office upset I get home and realize "oh god, he's right." He sees through facades and falsity. He's a brilliant, funny and ultimately very caring. I have been in outpatient at Mclean, and in my experience those who don't like him are irked by his advice--often they don't want to hear what he has to say--which is brutally honest. He never panders. It's not him, it's them--a combination of textbook BPD hypersensitivity and the tragic state of denial that so many patients make their home. There are many patients at McLean who do love him. i know them well. Thank you Dr. G.
1.0 Rating
September 5th, 2011
1.0 Rating
January 3rd, 2011
May be a good theoretician, but a dangerous clinician
Dr. Gunderson saw me for about an hour when I was in a fragile condition. Without knowing much about me, he proceeded to shred my then-little self-esteem and to pass judgment on things about which he knew nothing. Having not been suicidal previously, I left the meeting with him in a dangerous condition.He was hostile and vindictive. Similar opinions of him were universal among patients I knew at McLean; I spent a year as an outpatient there and never met a patient who didn't loathe him, though doubtless there were some.
1.0 Rating
July 2nd, 2010
Dr. John G Gunderson Supports Violent Misogynists.
It gets pretty nasty at Harvard. Avoid it. The doctors are too worried about their careers to provide comprehensive care to the public. They refuse to ...
4.0 Rating
March 18th, 2016
5.0 Rating
June 14th, 2015
1.0 Rating
January 29th, 2012