Rate Now
Share Your Experience
Have you seen Dr. John Hall Jr?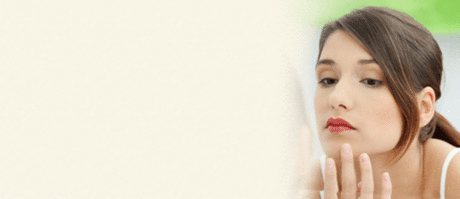 Acne
Get the important facts about acne, including the different types and what causes it.
34 Ratings with 6 Comments
5.0 Rating
September 23rd, 2015
5.0 Rating
January 31st, 2015
1.0 Rating
March 4th, 2014
Left the office crying!!
I came to Dr. Hall seeking help for my (not so terrible but,) embarrassing and aggravating acne. I'm 25 years old and have never had acne before so, was really wanting the issue addressed and taken care of. I had become increasingly self conscious over my face because of the acne. I'm pretty sure I had (at the time) tried all over the counter treatments and remedies that I was capable of getting my hands on and had come to Dr. Hall as a last resort. I am a overall a very healthy 25 year old woman. I am not overweight, I'm a very clean person and am college educated. Let me first say that the wait time was ridiculous. I was there waiting to see him in excess of 45 minutes. (And that's being generous) Dr. Hall stepped into the room and never once even bothered to introduce him self. He looked at me as though I was ignorant. He treated me as though I was ignorant. He looked at my chart and then proceeded to ask me why I was there. I explained to him the situation (never had acne before, although it's not terrible it's made me self conscious, I've tried everything I know to do, blah, blah, blah..) He briefly looks at my face and says something to the effect that it wasn't that bad and that it could always be much worse. Like I said, it wasn't terrible I realize but, for me it was bad. Let's just say I had roughly 10-12 oozing zits right then and there at the office. Dr Hall then proceeds to direct his nurse to the accutane brochures which he whipped open, held in front of my face and told me that those pictures represent what real acne is. These pictures were terrible. It looked as though those poor people's faces were on fire they were filled with so much acne. He made me feel so insignificant. So stupid for even coming. He then refers back to my file and realizes that I was a cash paying patient. He asked me why I didn't have insurance and if I had a health savings account or something of the likes for my medical expenses to which I replied no. He also asked me if I worked, to which I also replied no. (I honestly do work. My husband and I have a small business we run together but, for whatever reason it slipped my mind to inform him of this at the time. I really felt quite inferior to the rather large towering man standing above me which may very we'll be why.) Dr Hall then proceeds to ask if I am sexually active and if I'm currently on birth control. Really? I understand that birth control can sometimes aid in the treatment of acne but I somehow got the feeling that this was really not his reason for asking such question. I also replied no. He recommended birth control for my acne. He also recommended insurance and/or some type of health savings account. He then berated me and proceeded to ask me (three different ways) if I smoked. (I don't by the way) He asked if I was sure I didn't smoke anything! Like anything at all! This man was implying that I was some sort of drug user! (I am of course, NOT) I do not do recreational drugs. Period. I have never felt more insulted in my life. I then began to cry. I really could not believe how rude this man was. I left the office $125 shorter, with a birth control prescription and one rather large headache from all the crying. I do not suggest this man at all. He was heartless. His bedside manner was non existent and after all that, the birth control did not work. Do not go to this man. Seriously. I am a tough girl that very rarely cries and left his office in shambles.
1.0 Rating
April 5th, 2011
Please don't go here
I went and saw the other Dr. in the office I had seen her before and had no problems.....WELL I went and saw her again last year for another session to get a few moles removed. Now almost a year later I am stuck with a butchered stomach. I don't know if she was eager to get her lunch break or what. She did not want to do it saying I was doing it for "vanity" ( it does not matter why its my body) After pretty much forcing her to do her job she removed them. I have the worst scars across my stomach. I called the office manny times. When Dr. hall called me back. He talked to me like I was 5 yeas old. Told me it was my fault they looked the way it did. I am now looking into sewing his office. Please Please PLEASE don't let this happen to you. As I am now in tears just writing about this awful experience.
1.0 Rating
February 6th, 2011
Not Worth the High Price
3.0 Rating
September 12th, 2017
1.0 Rating
August 2nd, 2017
5.0 Rating
January 31st, 2017
5.0 Rating
January 31st, 2017
5.0 Rating
October 11th, 2016
Nearby Doctors

Dr. John Hall Jr is similar to the following 3 Doctors near Greensboro, NC.