Rate Now
Share Your Experience
Have you seen Dr. John Haber?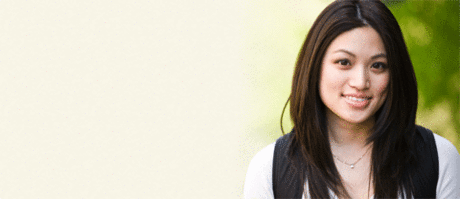 Birth Control
Get the facts about birth control so you can decide which type is right for you.
56 Ratings with 16 Comments
1.0 Rating
March 8th, 2015
not helpful
1.0 Rating
February 18th, 2015
1.0 Rating
February 10th, 2015
Horrible
Worst Doctor ever! Saw him at Moses Taylor Hospital last weekend. After waiting in room for over an hour and a half he finally came in. Never once asked me why I was there or what was bothering me. I assume the nurse prepped him with the 3 questions he had asked me before hand. I was there for cramping and bleeding....miscarriage. Having experienced this before I knew it was happening again. He would know that if he would have asked or let me speak. Instead he gave me a two minute speech on how the egg and sperm come to meet (im 34 years old, I know how it happened) and told me it was just implantation and that if I wanted to save this pregnancy to go home and lay down for 48 hours. No exam, no ultrasound, nothing. Ran out of room and five minutes later went by with his coat and backpack saying good night. Well I hope you had a great night b/c I went home and had a miscarriage in my toilet. Its a good thing it wasn't ectopic and he sent me home to have it rupture and me bleed to death in the middle of the night! I would rate him no stars but it won't let me submit it without at least selecting one. Should have his license taken away!!!!!!!!
1.0 Rating
June 25th, 2014
RUDE STAFF
1.0 Rating
January 16th, 2014
Dr Haber splits his time between offices in Scranton, Easton, Coaldale. No wonder he has no time for his Tresckow patients. Getting an appointment is almost impossible; after days of constant busy signals I drove to the office and waited in line for 20 more minutes to get an appointment. Got a prescription and took it to the pharmacy only to wait an hour and a half because the pharmacist couldn't read his handwriting and could not get through to the office to confirm what the prescription was for. And the emergency room at the hospital can not get him to return calls when one of his patients is brought in.
1.0 Rating
August 19th, 2013
obsurd
Not only does it take forever to get in but everything is always messed up when u get there. I'm on meds that I need every day no matter what. When I'm getting close to the end I call for a refill, they take their dandy old time. I laid sick in Ned because they messed up the date and wouldn't fix it. The office staff don't give a hoot about you, they just wanna make it thru the day. I already called and told them the Dr upped my dosage (even tho he didn't) and they called it in to what I said. Talk about disorganization. You might as well be ur own Dr just call and tell the office ppl he told you to tell them. There are so many patients and he don't ever write anything down. Stay away!!
1.0 Rating
July 15th, 2013
Moving on.
I have been a patient of Dr. Haber's for 5+ years. I can no longer get an appointment. Today I waited in the waiting room for over an hour only to be told after I asked why I wasn't called back yet that my file had never been pulled and they could fit me in before lunch. The office staff are the rudest people I have ever met in my life. I walked out and will not be returning I am in the process of looking for a new doctor with an at least human staff, not the answering machine you leave messages on that never get a return call.
3.7 Rating
May 24th, 2013
Not Happy!
I have been going to Dr.Haber for the last 4 years due to high blood pressure, finally we got it under control but during the initial phase i was going once a month to have the different meds i was prescribed monitored for their effectiveness, and everytime i went my file was wrong, it never had the current meds i was taking listed, very poor attention to detail! On a good note the nursing staff he has is very nice and pleasent to deal with, The Dr himself is very nice and easy to talk to, but he is so busy and after waiting in the waiting room & then the exaimination room the 5 minutes he spends with you isn't very rewarding, he diffinetly should get an assistant, the office staff are the worst very unprofessional especially when on the phone, once they told me to call back in 3 day for MRI results, I did and 3 weeks of busy signals, out to lunch recordings, and leaving messages i went to the radialogy department my self to get my results, and then when i finally did get my chance to talk to someone she told me that she couldn't find my file and i should make a photo copy and drop it off, REALLY??? A week later she called me to read my results, when i told her i really didn't understand what it ment, she took a little attitude and read them again, i dont think the desk jockey should be giving out the results, the Dr should be doing the explaining!!!!
1.0 Rating
February 12th, 2013
2.3 Rating
August 14th, 2012
He was my doctor for over 10 years, but the last two years have been bad. Seems like every five or six weeks office closed for vacation. Only has evening hours one day a week, does not work on Friday, and limited available time to call in to make an appt. He has no time for his original patients because a few years ago he obtained all the patients from two retiring doctors. He is a nice guy, but don't waste your time.
1.0 Rating
June 27th, 2012
Great in the beginning but now...the WORST!!!
When he first started out he was great but in the past two years it is like he doesn't care. He doesn't take time to listen to your problems. He offered me a dumb treatment of bleach for a toenail infection (I tried that for months unsuccessfully. I explained that to him...he just blew me off when he should have referred me to a foot doctor as required by my insurance. Then I get bit by a bug just recently. My thigh became red and swollen and I was running a dangerously high fever. All he did was send me home with antibiotic that did nothing. My skin erupted the next day with fluid-had to be taken to the ER and those doctors took one look at me and admitted me. I have to go through aggressive IV antibiotics and required surgery to remove a huge deep portion of skin and the area the fluid touched. When he came to see me in hospital he barely spent 30 seconds with me. And he avoided me the 5 day duration. It is like pulling teeth to get refills. Office staff lies about faxing it to pharmacy. I am thoughly ticked and will be looking for a new doctor that won't allow something to get so bad when it could have been avoided and treated correctly and early on. Do yourself a favor-AVOID him!!!!
2.3 Rating
January 5th, 2012
OFFICE STAFF STINKS