Rate Now
Share Your Experience
Have you seen Dr. John Hannam?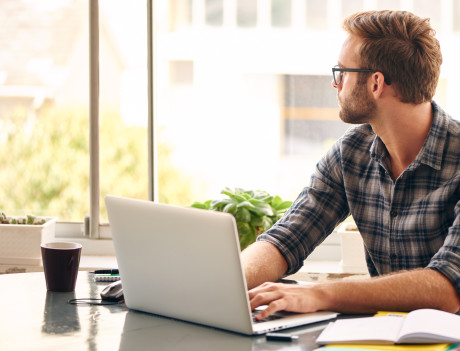 Adult ADHD
Get the facts about attention deficit hyperactivity disorder (ADHD) in adults, including the different types and symptoms of each.
25 Ratings with 13 Comments
5.0 Rating
May 30th, 2015
My husband was referred to Dr Hannam after his spinal tap for final diagnosis. Dr Hannam did a full exam before telling what his diagnosis was. He had a great bedside manner. He was NOT cold or distant. He was forthcoming with the results and that is what we really liked. No bullcrap. Just a good honest doctor. The staff was also very friendly and helpful.
5.0 Rating
March 10th, 2015
3.7 Rating
July 24th, 2014
no one
I didn't like him because he pulls no punches. He tells it like it is and I don't want to hear it. I didn't like the diagnosis and that was why I didn't like him. My husband liked him because he thought he was forth coming and clear; too clear. He doesn't try to be nice about what he says. Get well and get the heck out of there.
1.0 Rating
July 25th, 2013
ceo
5.0 Rating
July 9th, 2013
Only angry people leave reviews
Okay, so I read these reviews and I was afraid. My regular neuro was out and I needed to be seen. Dr. Hannam was so wonderful. He was patient, understanding, and explained my MRI results in detail. I already have a neuro I love but I would feel very secure in his care. I know people typically leave reviews when they feel wronged so I figure I owe it to him to say something positive!
1.0 Rating
February 12th, 2013
Deserve Better
1.0 Rating
July 7th, 2012
Fictional author of medical records to protect himself and his peers at alegent
I went in there the time I say this inept doctor to ask why I still had tremors he asked me what meds I was takeing. I told him. He said the medicne I was takeing would not help and preceded to ask me what ive been doing. Than he weaned me of what I was takeing and percribed primodone which is a barbetuate I latter learned it kept me in my bed over 90 days where I could not function. After three plus years I asked for medical records which he wrote to whom it may decribing nothing stated at the visit described earlier. He made statements which are false. The medical report was
1.0 Rating
June 25th, 2012
Very judgmental
No bedside manner at all, acts like he is better than you. I went in with chronic headaches and he basically called me a drug addict with rebound headaches because I took to much Advil migraine. Which rebound headaches could happen, however when your in chronic pain some results, caring, compassion, and help would of been nice.
1.0 Rating
June 6th, 2012
A freudian excuse for penis envy. Very narcistic
1.0 Rating
July 11th, 2011
1.0 Rating
June 21st, 2011
1.0 Rating
June 21st, 2011
Rude
Walked into his office and down the hall past him. He had to move to let us by and he would not even say hello. When asked a question he seemed upset that we would question his opinon. Half of the Dr.s graduate in the lower half of thier class and I would bet that he was the leader of the lower half of his class. He has 0 people skills!!!