Rate Now
Share Your Experience
Have you seen Dr. John Der Hovanesian?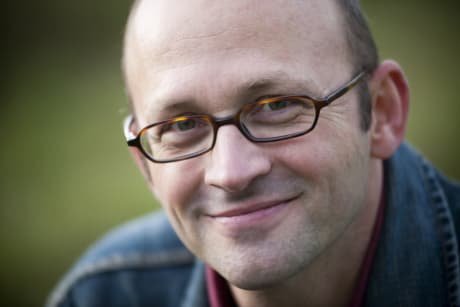 Chronic Dry Eye
Get the facts about chronic dry eye, including the causes, symptoms and doctors who treat this condition.
32 Ratings with 19 Comments
1.0 Rating
November 10th, 2016
Health Pro-active Patient
Dr. Hovanesian is more interested in making money & rushing patients through his exam than in serving them well. He's totally disinterested in patient questions & concerns. His staff is rude, arrogant & dense. Patients are not even greeted upon appointment arrival. After front desk sign-in no one even looks up to acknowledge awareness of your arrival. This total lack of reception leaves you wondering if doctors at Harvard Eye are even going to see you. Technicians have a very negative & superior attitude & do not even tell you their name. Then they fail to correctly record your provided information on the doctor's progress notes.
5.0 Rating
November 24th, 2014
very nice doctor
my primary care doctor referred me to Dr Hovanesian, and I couldn't be happier. He made me feel very comfortable with a scary surgery, and I see beautifully now without glasses! Thank you, Dr Hovanesian!
5.0 Rating
April 5th, 2013
Pterygium Surgery
Dr. H removed pterygiums from both of my eyes last year. I am thrilled with the results. I knew as soon as I met him that he was the doctor for the job. I felt confident that he would remove them without the nightmare of stitches and that my eyes would look normal again. The office also fit me in at odd hours because I was driving down from LA and had to be back in time for my kids to be dropped off from school -- I was not allowed to drive for 24 hours. This was a big shift in their procedure that allowed me to get both eyes done 4 weeks apart. I found the office friendly and cutting edge. I didn't wait long, but I am from LA where I've had doctors make me wait 2 hours. Still, I only waited maybe 10 minutes.
5.0 Rating
October 15th, 2011
Dr. John Hovanesian
Excellant experience with Dr. J. Hovanesian and his staff. I had cataract surgery in both eyes over this last summer. Dr. H. clearly explained all options available to me. From diagnosis to pre op instructions to surgery staff, all through post op - I couldn't have received better care. Dr. H. and his staff are professional and caring. Without a doubt I would recommend him to any one asking for a referral.PS they have a very cool soundtrack in the OR !
5.0 Rating
May 12th, 2011
Excellent Dr. I had my pterygium removed by him with the amniotic membrane. He did an outstanding job. The eye was painfree the following day with no eye sight changes. The eye was very red but 1 week after surgery the eye is 50% less red. The only issue is the wait time at the office. I was one of the unlucky ones that had to wait over an hour the day of the surgery. He is very busy because he is good but I think he overbooks for appointments due to demand. I rather wait and get the surgery done by the right person though.
5.0 Rating
March 21st, 2011
Very happy!
2.3 Rating
December 15th, 2010
busy office
I had many visits with him. more than more one procedures done. he was always kind and friendly. I like his smile that cheers me up. per visit. the wait time was too long. after checked-in I waited at least 20~30 min in the waiting room, than I got to see his staff. his staff spent 5-10 minutes with me. than I waited another 15 mins before he show up. he spent average 5-7 minutes with me. I would like to have more attention than that. I got a couple follow up calls at the beginning than that was all. the degree of caring seems decreased dramatically. the most important thing is.... has my problem been fixed? somewhat fixed, but was that a completed fix..NO! .however, do I get a call from him or his staff. not at all. I'm forgotten. I'm still thinking what to do next with my eyes.
1.0 Rating
October 18th, 2010
do not go to this doctor
he will charge you for everything and make you false promises. never never never ever go to this doctor. never choose the crystal lens. do not go to this doctor i know of at least 6 people who are suing this man and i know i want to do the same. if anyone reported this man to AMA the office would be shut down. he hates anything that does not make him money.
5.0 Rating
April 12th, 2010
Excellent Doctor
5.0 Rating
April 6th, 2010
Very Happy with Dr. H