Rate Now
Share Your Experience
Have you seen Dr. John Huntwork?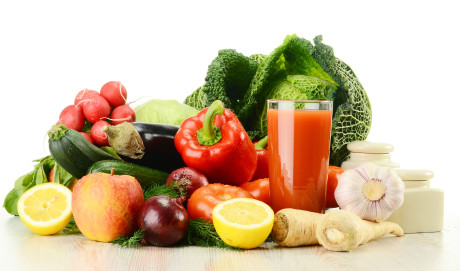 Type 2 Diabetes
Type 2 diabetes is a chronic disease in which your body is unable to maintain a normal blood sugar (glucose) level.
15 Ratings with 10 Comments
4.0 Rating
October 28th, 2015
Excellent practitioner!
1.0 Rating
October 22nd, 2015
Staff is very rude via the phone. There are no manners and they seem to forget that clients are the reason they all have jobs. I couldn't speak on behalf of the doctor or his ability b/c I never got a chance to meet him. I couldn't get past how rude the office staff is. Also, I was quickly and rudely informed that they don't contact patients after they have received a referral.
2.0 Rating
March 26th, 2015
Office staff unprofessional
I saw this doctor for many years and WAS very satisfied. Excellent diagnostician. When staff changed a few years ago, courtesy left also. They are rude and arrogant. Some of them apparrently went to medical school as they diagnosed me on the phone and determined I did not need to see the doctor, without even consulting him. Another rheumatologist determined I needed further treatment. Dr. Huntwork's clerical staff ought to stick to filing and making appointments.
5.0 Rating
June 28th, 2012
He was able to help slow the progression of my r.a. sometimes you have to wait. But i will wait for a good doctor.
1.0 Rating
January 5th, 2012
Dr. Huntwork was a huge disappointment.
2.3 Rating
January 3rd, 2012
Only interested in sickest patients
I am not going to go into EXACT details, but since my results were not as high as others I was told there was nothing he could do for me. I was allergic to the medication that helped me (the medication specifically for joint pain) and told since I was there was nothing else he could do because my results were "borderline". The nurse said I can be retested in a year. My fingers are starting to lock up on me and my hips hurt so bad, but my results could go "one way or another" so he could not do anything....his nurse said there was not any point in seeing him for another year so I didn't even get to talk to him. This has nothing to do with the pain, I am in pain management, it has to do with my JOINTS. I will go to Alabama to see a new rheum. It took three months to get into Dr. Huntwork and it is VERY hard to get another appointment with him. I have read online about other medications and things that help, but he just blew me off like it was nothing.
1.0 Rating
August 24th, 2011
Look elsewhere for care.
It is very difficult to get an appointment with Dr. Huntwork. If you can get an appointment, wait time in the office is routinely greater than 2 hours. He spends less than 10 minutes with you, barely examines you, and walks out of the room while you are still talking. If you need a rheumatologist, you should drive to Mobile or Hattiesburg instead.
1.0 Rating
August 24th, 2011
Look elsewhere for care.
It is very difficult to get an initial appointment with Dr. Huntwork, and if you can get one you will routinely wait more than 2 hours in the office. ...
1.0 Rating
January 29th, 2010
needs to retire
told me he did not "believe" my report despite scientific evidence. said "can't help this patient"said fibromyalgia was not in purvue of rheumatology even though this speciality wrote the criteria for it!
5.0 Rating
January 6th, 2009
Great Doctor In All Respects
Very busy doctor. Waste no time in getting to the point of your visit. Mild mannered and very professional. Seems to take an interest in every aspect of the patient's medical condition. He makes one feel 'He' is the right choice for diagnosing and treating one's medical condition. Dr. Huntwork has been right on target with my husband's and my ailments. We have a great deal of respect for this man who deserves the title, Dr. John C. Huntwork. We have been patients for many, many years.
4.0 Rating
July 12th, 2017
Nearby Doctors

Dr. John Huntwork is similar to the following 3 Doctors near Pascagoula, MS.