Rate Now
Share Your Experience
Have you seen Dr. John Ioia?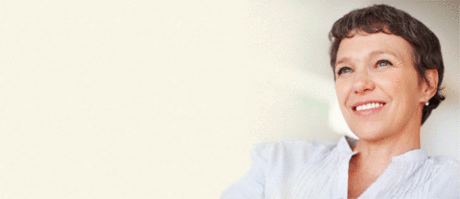 Fibromyalgia
Get the facts about fibromyalgia, including the symptoms and conditions that may be related to it.
30 Ratings with 19 Comments
5.0 Rating
January 29th, 2016
5.0 Rating
December 15th, 2015
Excellent Orthopedic Specialist
Dr. Ioia is a brilliant orthopedic surgeon. My husband and I have been his patients for the past 5 years and are completely satisfied with the excellent care we have received which includes a hip replacement, and treatrments for knee and ankle injuries. His recommendations for treatment are sensible and cost-aware -- no outlandish and treatment recommendations are made unlike some other orthopedic specialists I have seen in the past. His staff are professional and caring.
4.0 Rating
May 19th, 2015
5.0 Rating
January 20th, 2015
I have no idea why folks would write bad reviews here. The staff is great and the Doctor, is the best. I had been told by several doctors that I would need surgery for my shoulder injury. I went for another opinion- my friend told me to see Dr Ioia before going through with the surgery- I am GLAD I did. He sent me for PT to see if it would work, rather than doing surgery as a FIRST choice, like the other docs wanted. PT and 1 year later, my shoulder is great-I am so happy my friend told me to see Dr Ioia. Saved me $ and my precious time (no recovery time from surgery). I didn't lose any work time and I am greatful to Dr Ioia.
1.0 Rating
December 12th, 2014
very dissatisfied
My husband went to John V. Ioia, MD this past spring and we were very dissatisfied with the results. He spent about five minutes with my husband and gave him an injection for bursitis. This was completely incorrect. We finally went to a pain management doctor in Albany that treated him for an entirely different spinal condition. Since the trip to Albany, my husband has been much better. In my opinion, ohn V. Ioia, MDr is a hack.
1.0 Rating
August 5th, 2014
I saw Dr. Ioia once. He kept me waiting over an hour and when he finally came in, he spent all of about 5 minutes with me, and kept rushing in and out of the treatment room. He was arrogant and dismissive of my questions, and I had to insist he give me his opinion based on his experience before the MRI. The staff was great. I have since spoken to a friend who had unsuccessful results from surgery performed for him on a torn meniscus by this doctor. I would not recommend this doctor.
1.0 Rating
March 28th, 2014
Worst service Ever
I traveled 25 miles to this Dr. Office and arrived @ 10:50/am for an 11:00/am appointment with only one patient in the lobby before me. After checking in I sat for 50mins while the lobby filled and emptied with me still sitting there, no communication from the receptionist as to what the delay was. At eleven fifty, only after I inquired to the receptionist was I called to an exam. Room where I waited another 10mins. When Dr Ioia entered the room his statement was not a apology or an explanation for the 1 hour wait but as follows, "I'm not your Doctor and I'm not here to treat you, I was assigned to conduct this WC exam and submit my finding". I consider him rude, unempathetic and inconsiderate. I rated this office with one star only because the site would not let me leave them blank. Would not RECOMMEND
3.7 Rating
February 5th, 2014
Painful Experience!
Although I felt that Dr. Ioia was professional and helpful, albeit a little rushed, I found his staff to be horrendous! These women took it upon themselves to negate medical decisions that the doctor and I had agreed upon (like an out-of-network approval) and refused to comply with my insurance company. They lied to my sister, a registered nurse, when she attempted to help me get them to process the paperwork the insurance company had to call to explain to them. My insurance company advised me to file a complaint against the doctor's office, which I intend to do. Dr. Ioia did help me to discover the reasons behind my painful sciatica and to steer me in the right direction but his staff were such rude, lazy, and downright cold women that I would never step foot in his office again!! Another reviewer had written "Mimi has ice in her veins" and I wholeheartedly concur!
5.0 Rating
June 22nd, 2012
Good Dr. Good Staff
5.0 Rating
April 29th, 2011
What a nice office
5.0 Rating
March 24th, 2011
Very Caring and Confident
5.0 Rating
January 11th, 2011
Best orthopedic care in the region (and beyond)!!!!!
Dr. Ioia is extremely knowledgeable and provides the highest quality of medical care! He provided thorough care and was easy to talk to (not always the case with some docs). I appreciated the friendly staff and pleasant office environment. I simply cannot believe the negative comments below! I would not hesitate to return to Dr. Ioia!!! Moreover, I would choose him first to treat my children and to refer friends, family members or even strangers. We're an "accident prone" family and have met our fair share of docs. Dr. Ioia is certainly one of the great ones.
Nearby Doctors

Dr. John Ioia is similar to the following 3 Doctors near Kingston, NY.