Rate Now
Share Your Experience
Have you seen Dr. John Julius?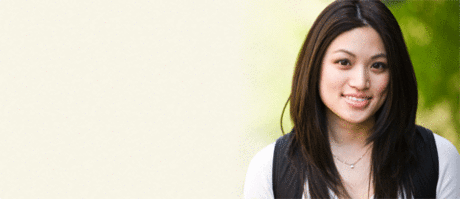 Birth Control
Get the facts about birth control so you can decide which type is right for you.
Quality Rating
Highly Satisfied
38 Ratings with 10 Comments
4.0 Rating
March 8th, 2016
1.0 Rating
March 1st, 2012
Terrible cusomer service.
From the moment I walked into Dr. Julius' office the vibe was not comforting. The staffing was behind the desk sitting around complaining about their lives while I spent a half hour filling out all of my personal information on a tablet. This included full medical history as well as that for my entire family. Then they just downloaded all the info from the tablet so I did their job for them. When the nurse finally took me to the back she was complaining about how they had to weigh people each and every time. The personal interview continued until I couldn't pronounce all the medicine I was on in a recent hospital visit. Her response was, "You're really gonna make me read this stuff aren't you?" As if doing their job wasn't enough for them when I mentioned that I had a primary care physician but was looking to switch due to bad customer service I was refused to be seen. I even tried to agree to switch completely before the visit to be seen and he still said he wasn't comfortable with the visit. I tried to explain and agree with his terms but his response was "I honestly don't care, good bye." To which followed he just walked out.
5.0 Rating
December 18th, 2010
Has been my D.O. for 11 years.
I love Dr. Julius and his office staff. I have been going to his office both in Tempe and when he moved to Chandler for 11 years. He took me on as a new patient when I had a serious condition that needed full time medical monitoring and now that I am better, I see him for almost everything. Great bedside manner and funny guy... my chart reads like a volume one and two (as I joked the other day with the office staff.) He is excellent and his staff cares and gets to know you by name. A great group of people with experience to back it up.
2.3 Rating
March 11th, 2010
Julius used to be a good doctor, but not now
John Julius at Desert Canyon Medicine is very conservative, if that's what you are looking for. He is friendly and will spend time talking to you, and usually won't deny writing prescriptions or referrals. Now for the negative: His staff is somewhat snooty and they are terrible about calling back. It's almost impossible to leave messages on his phone because their answering service is non-functional. Even more frustrating is that even is I ask his staff won't let me talk to him because they know they screwed up.The bottom line is that Julius is the boss and these office tyrants are running amok.Recently I had a very bad experience. Julius recommended me to a specialist just before Thanksgiving. I procrastinated because I didn't want to deal with it during the holiday season. Two months later I got a certified letter saying that he will no longer be my primary care physician. I called his office but the tyrannis in charge brushed me off and didn't care a bit about what happened or why - and wouldn't convey my message to Julius. She was very rude.When Julius gave me that referral he never indicated that there was a time limit, and neither did his nurse or office people. All I knew is that a referral was good for six months. I never received a single phone call from his office. The first time I knew about it was when I got the certified letter. This entire incident is very amateurish. It either shows that Julius is a lousy manager, or worse that he doesnt care about his patients. All of this is very Orwellian and it smacks of Big Brotherism because I actually don't think it's his business when or if I make an appointment with another doctor. So now I have to find another doctor because he and his staff were insensitive and lazy. I also suspect Julius is dumping people with insurance policies that he doesn't want to deal with. Bad! Bad! Bad!
5.0 Rating
December 23rd, 2009
This is the best physician I have ever had!
5.0 Rating
July 13th, 2009
Thanks, I feel much better.
5.0 Rating
October 2nd, 2008
Outstanding doctor and staff!
5.0 Rating
August 8th, 2008
Best doctor!!
5.0 Rating
June 23rd, 2008
Family has been seeing thid doc for three years. Excellent choice.
Doc is thorough, appointments are scheduled fast. Makes you feel as if you're always getting specialized treatment, professional, personable, excellent bedside manner, answers all of your questions before you leave the office as much as he can. Staff is always accommodating, welcoming, and professional.
4.0 Rating
November 11th, 2016
1.0 Rating
October 29th, 2016