Rate Now
Share Your Experience
Have you seen Dr. John Willis II?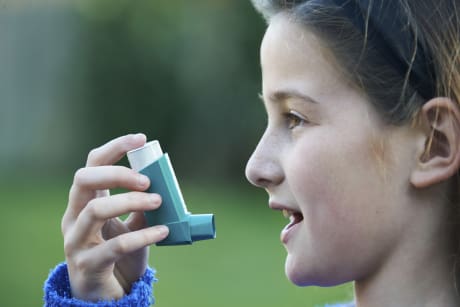 Childhood Asthma
Get the facts about childhood asthma, including the causes, symptoms and complications related to this condition.
40 Ratings with 19 Comments
1.0 Rating
June 13th, 2016
Horrible
1.0 Rating
March 23rd, 2016
If I could give negative stars for this so-called doctor, I would. I agree with and completely understand all the bad reviews listed and won't waste my time saying anything more. Horrible experience!
4.0 Rating
January 13th, 2016
1.0 Rating
February 21st, 2015
Give
The first time I went to Dr. Willis he seemed to be nice for the first few seconds. I had my dad and my stepmom with me because I am 18. I went for my painful reoccuring headaches and he asked a lot about my past. My mother died 6 years ago so he just automatically assumed I was stressed because my mom passed away but as I told him that im not stressed and im a happy person and care free kind of person Dr.Willis literally laughs and says "That's impossible. Every single girl stresses over things." I tried to say to him that im not like every girl but he just told me that "Every girl is the same." Then he went to talk my dad and stepmom and told them that it looked like stress headaches. Once he paused,I tried to tell him about my headaches but he just looked at me then started to talk to my parents again and completely ignored what I had said. Then, my dad asked Dr.Willis about the medicine and asked what is the next step if the medicine does not work. Dr. Willis then got fussy and obtained an attitude from my dad just asking normal questions any parent would ask. He then quickly wrote down a perscription and almost rushed out. Dr. Willis said he didn't have much time to go get lunch and had to hurry. My Opinion, if you actually want to get treated DO NOT GO TO DR.JOHN K. WILLIS BECAUSE THE WRONG TREATMENT MAY BE GIVEN.
1.0 Rating
October 22nd, 2014
Jumped to conclusions. Erroneously.
Very brief office visit, quick/hasty jump to conclusion that my son was depressed, just because he had been depressed in the past. He was getting down, but AFTER 7 WEEKS OF HEADACHES I THINK ANYONE WOULD GET DOWN. The headaches happened BEFORE the mood drops, NOT AFTER. Done with him. Moving on to headache specialist.
1.0 Rating
July 23rd, 2014
Diagnosis WAY off base!
Spent little time with my child. Spent time discussing with me though. Made rushed diagnosis. Incorrectly diagnosed my child's seizure disorder as anxiety. Recently we found not only that she is having seizures but also the cause was found as well. We got our answers at LSU Children's Neurology in Shreveport, LA.
5.0 Rating
February 19th, 2014
1.0 Rating
December 12th, 2013
1.0 Rating
December 5th, 2013
Arrogant, impatient, rushed didn't listen.....
The ease of making the apt was very nice. I was excited when I realized that I didn't have to wait a month to get in. However, I should have taken that as a red flag. he came in, introduced himself to me and my son, and then sat down with his note sheet. He asked rapid-fire questions, barely gave me time to answer them, and then moved to the next one. I wasn't able to give the full history. A few of my concerns weren't even acknowledged with even a grunt or a head nod. Nothing. He FLEW through the physical review with my son. He barely addressed him, only addressing me, even though my son is 13 and very able to answer questions. He told me he was prescribing a strong antipsychotic medicine for my son's Tourette's condition. After I questioned him, he basically said that he was fine not doing anything at all. In hindsight, I should have just gotten up and left. But I was so flustered and amazed at his lack of warmth, compassion, and professionalism that I didn't respond as I should have. Also, I should mention that he removed his phone from his pocket and read through a screen for about 20 seconds while I was talking. I really, really wish I'd had the foresight to search reviews before going to see this man. Finding these reviews makes me feel like I failed my son and didn't do my due diligence in taking him to someone I didn't deem qualified to treat my son. But I'll keep searching for someone to help. I'll just do my homework next time. Good luck to you all!
1.0 Rating
August 8th, 2013
Insulting, rude, and unhelpful
He was arrogant, rude, and condescending. He didn't bother to listen to my concerns or input about my child, or bother to even look at reports I brought from previous medical professionals we have seen. He actually questioned my education level, and said bc of my job (I am an occupational therapist) that I am incapable of properly handling my son. He told us to lock my son (who is 5) in a room and just to not take him out in public at all! He also said my child is going to get kicked out of school! I was offended and insulted, this was a horrible waste of our time and money. I cannot believe that this man is practicing, and hopefully no one has listened to him and followed this awful advice! Please do not take your child to see this man.
1.0 Rating
October 9th, 2012
Found out a little too late that Depakote can cause infertility
He has horrible bedside manner. He had me on Depakote for years and it made me gain some weight. High school girls are very sensitive to weight gain and it's not like I was a whale. I probably wore a size 10. He told me if I didn't watch it I wouldn't fit into a seat at the movies. A few years later in college, he had found a study that had been out a few years that said Depakote could cause ovarian cysts, infertilty, and potential other issues with your uterus. He sure seemed quick and in a hurry to get me off Depakote and on Phenobarbytol. Years later, my husband and I tried to have a baby and went through years of infertility treatments. I even had a seizure when I was pregnant. I got pregnant with twins finally and I miscarried one shortly after the seizure. My son now has hydrocephalus, 60% hearing loss, a deformed ear that had to be fixed, and was developmentally delayed. To put it mildly, I never saw Dr. Willis again. I would NEVER recommend him to anyone. And if you do decide to take your chances, good luck.
1.0 Rating
April 20th, 2012
Left not knowing anymore than what i came with!!
Saw himfor my son who has problems with his temper due to damage to brain as a result from menigitis in infancy. Didn't really listen to me told me i needed to put a lock on the outside of his door and not let him out till he could behave i don't think that is the answer to his problem. Left there with know more than what i came with really a waste of my time and money!
Nearby Doctors

Dr. John Willis II is similar to the following 3 Doctors near New Orleans, LA.