Rate Now
Share Your Experience
Have you seen Dr. John Young?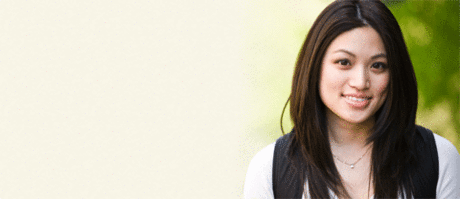 Birth Control
Get the facts about birth control so you can decide which type is right for you.
9 Ratings with 7 Comments
3.0 Rating
October 13th, 2016
Inconsiderate
1.0 Rating
May 5th, 2015
Do not bother
His office is a mess and dirty. His waiting time is unbelievable one time I had to wait 2.5 hrs. He is not professional, answers his personal phone calls in the middle of his review of a patient. He wants to do it all in his office to charge more money but he does not think about people's time or efficiency. His diagnosis mostly wrong and he could not help me with any of my conditions except for the acne treatment. which he charges a quite high price for a special medication he sells out of his office.
5.0 Rating
August 22nd, 2012
Juvaderm & Botox genius
Dr. John Young is Juvaderm and Botox injection genius. He recreated my upper lip with Juvaderm to have that perfect V shape again. And, he did it without the duck-lip effect that other doctors leave you with.Dr. Young listened to my concerns regarding fillers around my parentheses on each side of my mouth called Nasolabial folds, he strategically and very carefully injected those areas, which resulted in my lower mouth area (jowl lines) being lifted.I cannot express enough in to words how happy I am with my results, and how grateful I am to Dr. Young for making me absolutely beautiful again. I feel great because I look great. He has earned my trust in so many ways. There is a wait at his office, and he is absolutely worth waiting for.
3.7 Rating
July 2nd, 2012
Good doctor, needs office manager
I have been Dr. Young's patient for almost 3 years. His diagnostic skills are excellent. He diagnosed and successfully treated two problems for me that specialits were not able to cure.Even though he is very busy, he takes a lot of time with each patient and he has a good sense of humor.The problem is, he does not see his surroundings the way a patient does. He really needs a strong office manager to keep things on schedule and to keep the rooms looking neat and clean. Also, one staff member is a complete ditz. I don't even let her draw blood or give me a shot. I will continue to be Dr. Young's patient but I hope he reads these comments.
1.0 Rating
March 15th, 2011
Money Hungry Doctor!
I refuse to be a patient of this doctor. There are many reasons why: 1. Patients wait over 3hrs to see the doctor. (This is with an appointment!) 2. The office is unorganized and dirty. (Don't know how they passed inspection--if there is any) 3. The staff is not as helpful or caring. I heard from other patients that a patient was lying on the floor screaming in agony of back pain, and the staff just walked right by, not offering any kind of assistance. I really don't understand how some people still go see this doctor, but then again, most of his patients are elders and speak little or no english. Doctor Young also does cosmetics and facial injections,,he will see them before seeing someone who is in pain and who has been waiting for him for several hours! I can clearly see why he would see the cosmetic patients...MONEY!! This doctor needs to better organize his office, and scheduling of appointments where one day he can see the sick patients and another for his cosmetic/botox or beauty injection patients! I don't know much about edler abuse,,,but isn't it elder abuse if they are in pain, sick and waiting for more than 4 or 5 hrs just to see the doc. with an appt.?
5.0 Rating
November 16th, 2010
Honest great doctor
1.0 Rating
April 2nd, 2009
Waiting time for appointments/ not enough time for Patience care
Too many Patience for this Doctor. I made an appointment for 2:00pmAfter i was there for about 4 hour with no doctor showing up for the appointment i had to leave and find other care for myself. Also was charge for the appointment after no service was render.
4.0 Rating
September 15th, 2017
5.0 Rating
July 22nd, 2016