Rate Now
Share Your Experience
Have you seen Dr. John Klousia?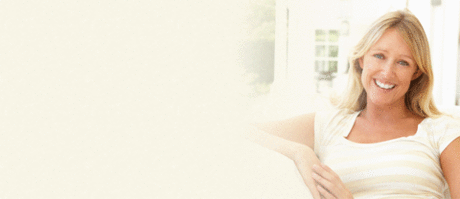 Hysterectomy
Learn about why this procedure is performed, who gets it done, and the different types of surgeries available.
13 Ratings with 8 Comments
1.0 Rating
August 29th, 2017
Doctor has retired
On August 22, 2017, INOVA, with which Dr. Klousia was affiliated, advised me that Dr. Klousia has retired.
5.0 Rating
September 11th, 2016
Life Saver
1.0 Rating
June 3rd, 2014
Department of Defense
Don't even think of going to see this nut case. After six appointments over a period of several months in which this guy said I "needed" surgery right away, he instead spent all my appointments conducting expensive tests and observations so he could bill me and Blue Cross. It wasn't until I filed a complaint with the VA Medical Board and a few other places that I finally received a letter back from him saying that I was a "complicated" case and he urged me to continue taking medication prescribed by another doctor. This guy should have his MD license yanked.
1.0 Rating
February 14th, 2013
Patient
1.0 Rating
October 19th, 2012
Non-reponsive
I was not happy with my treatment by Dr. Klousia. I found him unreceptive to questions. After more than a week I have not heard anything about the results of a test that would benefit from immediate treatment. The results have been in the office for at least two days but still I wait to hear the results. Today I was told he will get back to me during the next work day, 10 days following the test.
1.0 Rating
November 2nd, 2010
Unbelievable
Having been in the medical field for 20+ years, I tend to give physicians the benefit of the doubt. My father saw Dr Klousia and he recommended a surgical procedure. My mother and I made an appointment with him for clarification of his recommended treatment plan. We could not schedule an appointment without his approval. Once we were there, we had to wait 1.5 hours. While waiting we noticed zero patient confidentiality, staff was rude, abrasive and extremely unprofessional with other patients. Still the staff doesn't make the doctor. Once we were in his office, he was condescending and arrogant. He spoke to us as if we were ignorant and refused to even discuss any treatments other than what he wanted to do. We choose to seek a second opinion and ultimately went with the other doctor. After the fact, we discovered that he fraudulently billed the insurance and my parents. Once treatment was done by the new physician, it was proven that the treatment Dr. Klousia insisted on for my father would have been 100% ineffective and in fact would have made his condition worse. There is no way I would EVER recommend him to anyone. I would not let him near my father or anyone else I knew even in an emergency situation.
2.3 Rating
May 20th, 2010
Long wait for app't, keep getting billed for co-pay that I paid and have receipt for.
2.3 Rating
January 31st, 2009
Office staff is rude and unprofessional. As a current patient still have to wait 3 months before an available appointment to see doctor. Average wait time in office is 45 minutes.
2.3 Rating
December 5th, 2014
1.0 Rating
September 15th, 2014
2.3 Rating
August 30th, 2014