Rate Now
Share Your Experience
Have you seen Dr. John Littell?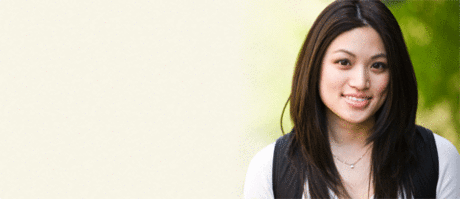 Birth Control
Get the facts about birth control so you can decide which type is right for you.
Quality Rating
Highly Satisfied
112 Ratings with 37 Comments
5.0 Rating
August 12th, 2017
Great
5.0 Rating
May 2nd, 2017
Excellent family doctor
5.0 Rating
February 6th, 2017
Wonderful man
Dr. Littell is an outstanding physician. I haven't been to a doctor in a long time who actually takes the time to listen to you and really help your situation. He is a man with great morals and respect. He always responds to the messages I write him on the patient portal or even calls after hours to update me. I will continue to see him because I am treated like family, rather then a paycheck. The ladies in the office are very friendly and caring, they also treat me as family. No long waiting periods either. This man is very knowledgeable and able to deal with several problems that you may have instead of going to multiple doctors.
5.0 Rating
February 6th, 2017
Best Doctor Around
Dr. Littell is an outstanding doctor. I have been to many doctors who haven't shown me the time or respect that he has. He always responds to messages that I have left for him right away, he calls back way past business hours to make sure I'm taken care of. He has great morals and commitment to his patients health and wellbeing. I will never go anywhere else because I feel like he is family. He really cares unlike the rest of the doctors I have seen. The ladies at his office are all kind, caring women as well., the also make you feel like family.
5.0 Rating
October 31st, 2016
Patient
2.0 Rating
June 8th, 2016
Dr. Littel is a very courteous gentleman with excellent knowledge. However, after over 5 years of going to him, he gave me exactly one physical but my insurance was charged each year. He is so busy typing on his pad that he doesn't hear you and doesn't address your problems. The everyday things, he takes care of. Serious questions - he either doesn't take seriously or he doesn't know enough to address them; but he will refer you to a specialist. The last time I went, I waited an hour past my appointment time; then he asked me about a complaint that I didn't have. He was looking at the wrong chart. He spent maybe 10 minutes at the most and ushered me out as I was talking to him. I believe he is stretching himself between the two offices in Ocala and Kissimmee and therefore his focus on his patients has thinned.
1.0 Rating
March 18th, 2016
Barbaric
1.0 Rating
November 16th, 2015
Will not make referrals to specialists. Let my back go until I put my foot down and called my insurance company, who informed me that I did not need referrals under the plan anymore. Orthopedist immediately recommended surgery. I also had a mini-stroke (TIA) and my wife called 911 and I went to the emergency room. Dr. Littel chewed me out for not calling him first before calling 911. Same thing happened with my wife and her knee; when I finally dragged her to a specialist it turned out her knee was bone on bone. She needed a joint replacement. All doctor Littel had been doing was giving her more and stronger pills for the pain. When I changed doctors, they looked at the records sent over from Dr. Littel and asked me what medication he had me on for my diabetes. When I asked what they were talking about, they showed me two years of A1C results indicating that I was diabetic. Dr. Littel never mentioned the test result to me, even though there were four high test results over the previous two years. He usually has a good PA. They are good for boo-boos and runny noses. Anything else, go see a real doctor.
5.0 Rating
November 14th, 2015
4.0 Rating
October 15th, 2015
Great staff
The staff is great, doctor listens to all concerns. They gave me an appointment for the next day which was wonderful. The one complaint I have is that it took 35 minutes until I was called in and 1 hour+ from the time my appt was scheduled until I saw the doctor. I wish they would plan the time for each appt better so patients wouldn't have to wait so long. A lot of us have to leave work in order to take care of our health.
5.0 Rating
October 14th, 2015