Rate Now
Share Your Experience
Have you seen Dr. John Litz Jr?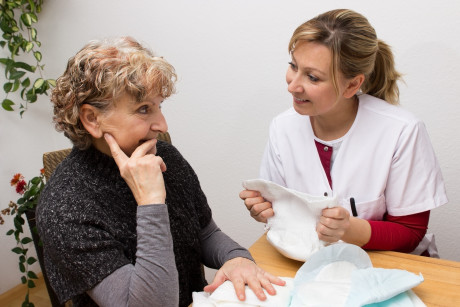 Urinary Incontinence
Learn about the symptoms and causes of urinary incontinence or urge incontinence.
27 Ratings with 7 Comments
5.0 Rating
December 21st, 2015
1.0 Rating
August 28th, 2014
scam! horrible service!
DO NOT BELIEVE these reviews. Must be staff, family, and friends who wrote these. First off the office is run down, it looks like a haunted house inside. Staff members are not friendly! Doctor Litz spent no more than 5 mins with me. He did not listen to anything I told him Which was going on. I was in the room by myself when he was checking me out. His assistant only let me in to change, and gave me a sheet to cover up very uncomfortable. she did not stay in Which was very freaky. Stay away!
2.3 Rating
July 2nd, 2014
Absent Delivery
I was a patient with Dr. Litz for years. He is very knowledgeable, very caring and willing to answer any questions you have. You are made to feel very comfortable. His staff is extremely welcoming and will do all they can to help you. In fact after being a patient for so long the staff treats you as an extended part of their family. If I ever had a concern, I always received the answer I needed at the time of my call or a return call within minutes of my call. The office is very flexible with the scheduling and should you feel you need an appointment that day, the staff and Dr. Litz will do all they can. Sadly, after years with Dr. Litz, I felt I was left with no choice but to leave. He was my doctor through all but one of my pregnancies. He was an amazing doctor, until the delivery. He managed to be at the delivery for one of my children, the one that was scheduled as an induction. My other two children Dr. Litz somehow was unable to make it in time for their delivery. When my next child was born and he missed the delivery, I was forgiving. I forgave, that he made me wait longer to go to the hospital because it had snowed 2 days prior and the roads were still a little messy. I forgave, that because of that I was forced to finally just tell him we were going to the hospital and he was to show up. I forgave, being forced to have natural child birth because of making me wait to go to the hospital. I forgave, that within 10 minutes of showing up to the hospital I delivered my baby. I forgave him for all the feelings of helplessness and fear I felt going into the hospital after being put onto the bed and being told their would be no epidural because my baby was coming out then. I forgave, for not preparing me, for him not arriving or leaving me scared to face all that on my own. I took it as stuff happens. I became pregnant again and returned feeling it was a mishap. Until the night of the delivery! I called, stated I was going to the hospital. I live a significant distance away and he lives 5 minutes. He was home. I arrived, the hospital watched me for an hour; they indicated that he said to have me return home as I wasn't progressing enough. I begged to stay, knowing my body, knowing that I was going to deliver in a matter of hours. He released me, saying it was clear I wasn't going to deliver until later that day, probably not until that evening. After just 1 hour of observation. I took the 30 minute ride home, labored at my home for 45 minutes, my husband called said we were coming in. It was now morning rush hour. I labored in the car for 30 minutes, for the last 10 I had to push, but I resisted. Once we arrived, there was no checking in, they didn't even know my full name as I laid on the bed and I delivered my baby. 3 pushes I delivered. Dr. Litz still wasn't there! Within 3 hours after my first call to Dr. Litz, and so called observation, I delivered my baby, bruised and needing neonatal help because of the rough delivery. Seeing I delivered naturally before I at least knew I could handle it. It has been a few years since and I am finally coming to terms with those deliveries. My anger and sense of helplessness still resides in me. My postpartum depression was fueled by Dr. Litz's treatment of my understanding of my own body. As a woman you know your body, you expect your obstetrician to support you and believe what you are conveying. I lost a sense of self when I was dismissed, when the delivery plan wasn't followed through not just once but twice. This has played a significant role in the decision to continue having children. Years later, I am only now having open discussions with my husband to consider more children. Dr. Litz is a wonderful doctor, until it is time to play catcher!
5.0 Rating
May 18th, 2011
Great Doc!
5.0 Rating
April 29th, 2010
5.0 Rating
February 17th, 2010
5.0 Rating
November 15th, 2016
1.0 Rating
August 14th, 2016
4.0 Rating
June 9th, 2016
1.0 Rating
October 26th, 2015
2.0 Rating
October 7th, 2015
Nearby Doctors

Dr. John Litz Jr is similar to the following 3 Doctors near Cherry Hill, NJ.