Rate Now
Share Your Experience
Have you seen Dr. John Huffman?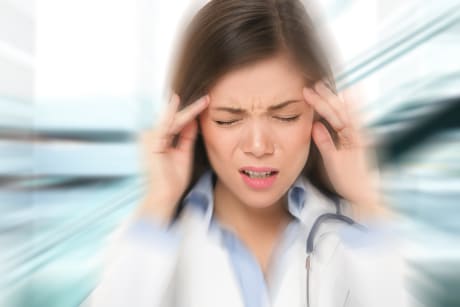 Migraine
Get the facts about migraine headaches, including the different types of migraine and migraine triggers.
Quality Rating
Highly Satisfied
32 Ratings with 13 Comments
5.0 Rating
May 26th, 2017
Most compassionate and kind pain doctor I have ever met!
My mother has suffered with chronic back pain for over 20 years from 6 failed back surgeries. A pain pump was her last best option and Dr. Huffman was recommended as the absolute best for this type of procedure and without question he is! Our family now has hope that our mother will be able to regain some semblance of her life. Not only is Dr. Huffman the top in his field he is genuinely kind and compassionate and that is very hard to come by in the field of pain management. His staff are the best, terrific, kind and compassionate as well. Dr. Huffmann's clinic should be a model for other pain clinics to emulate.
5.0 Rating
November 11th, 2016
In my opinion Dr Huffman is the very best PM anesthesiologist there is ANYWHERE. I have been on the receiving end of close to a dozen HUGE needles with very little discomfort considering what such looked like and the RFA he did to my SIJ is one of the few such procedures to give a permanent benefit. And, true to his word Dr Huffman's RFA had no effect at all on the full duplex transmission/reception capacity of my pudendal neurons which hook-up with (& rely on) the integrity of my S2, S3, & S4 nerves as same traverse my sacral foramina!!
5.0 Rating
August 9th, 2016
1.0 Rating
August 21st, 2015
Arrogance, and misfeasance
After expressing to his staff the need for a consult, he overwhelmed me with a battery of requests for medical records. After I provided them the nurse hung on to them for days before she presented these to the doctor. I requested to speak to the doctor to no avail. I have on the edge my seat for the last three weeks because this individuals arrogance to not see a patient before he can get all medical records. I have filed a complaint with Maryland Board of Physicians. In the end he requested prior urine results which I have never taken before. This individual should not receive one more patient until he adjusts his prima donna attitude and abides by his Hippocratic oath of doing no harm. This man is dangerous and reading the other negative reviews I can see how this person has failed so many patients. There are many other doctors in the area, this man deserves a big zero for his lack of care and understanding towards his patients and potential patients. DO NOT GO TO THIS DOCTOR.
5.0 Rating
April 28th, 2015
Wonderful dr. Wonderful clinic team
Dr. Huffman has been following me for both chronic and acute pain for several years. I like his conservative approach. I've set up visits for a consult when there is a new problem. Otherwise, when we have a treatment plan, e.g. series of epidural injections, a nurse checks meds, vitals, level of pain, Dr. Huffman reads that, sees me to ask/answer questions, and then we go for the injection. He has an easygoing, relaxed manner which is esp nice when one is in severe pain. Sorry to see some have been unhappy with him -- I actually look forward to going for my treatments.
1.0 Rating
February 9th, 2015
5.0 Rating
January 22nd, 2015
Caring and Attentive
5.0 Rating
February 14th, 2013
Sometimes a wait, but the nurses and staff are so kind and empathetic that it is hard to express how good it makes you feel to go there. And, it is fair to say and is most certainly true in my experience that Dr H is the best needle man in the entire metro area. i.e. Less pain to get your gain. Thank you Dr Huffman and everyone at HC and on U Blvd.
1.0 Rating
February 21st, 2012
Physician for 25 + years
Dr. Huffman completely refused to see me or even speak to me after obtaining prior records stating he could not help me. I have been seeing a different pain physician and have been very unsatisfied and wanted a second opinion. As a physician, I find the fact that you can state you cannot help a patient without doing an exam and speaking to the patient. He even refused to speak with me over the phone which is the most discourteous action I have ever encountered as a physician for the past 25 years. You can never speak to a real person and the people over the phone have been curt and rude.
5.0 Rating
May 7th, 2011
HCCA
5.0 Rating
September 14th, 2010
I am a "difficult" patient, as I am a retired EMT. Dr. Huffman works so well with me, and takes better care of my needs as a chronic pain patient than any other doctor has. He takes the time to get to know me personally, and makes sure that I am dealing with my situation. Since I always have one of the first appointments of the day, I have very little wait times, but for the most part, the wait is worth it to see him.
5.0 Rating
September 8th, 2010
The Best Pain Management Doctor Ever