Rate Now
Share Your Experience
Have you seen Dr. John Nelson Jr?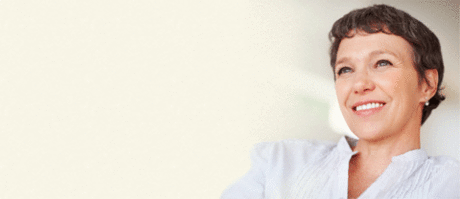 Fibromyalgia
Get the facts about fibromyalgia, including the symptoms and conditions that may be related to it.
37 Ratings with 11 Comments
1.0 Rating
May 10th, 2016
1.0 Rating
November 2nd, 2015
I wouldn't go back
1.0 Rating
June 28th, 2015
Just terrible
1.0 Rating
October 26th, 2014
He hates people who use workman's comp.
If you are using workman's comp, don't go to this guy. I got hurt at work, and went to this guy after a friend told me he was a good doctor. The office staff was extremely rude. I did not know that i had to go under workman's comp, and proceeded to hand in my regular insurance. They told me to leave, unless i could provide the workman's comp info. Since i had a broken foot, it was difficult to walk, so i called work and got the info. After waiting a while, the doctor saw me and was very condescending. He treated me like some kind of moron, while being extremely nice to my 18 year old daughter. He dismissed my shoulder injury as nothing, even though i could not move my arm. On my second visit, he x-rayed my shoulder, told me nothing was wrong, and said he would give me an anti-inflamatory for it. The anti-inflamatory was codeine. i asked him for a handicap pass for work, but he refused until I explained that I had to go down 3 flights of steps on crutches to get into work. I switched doctors after that.. and ended up with shoulder surgery as my tendons were torn, some were shredded and had to have my bone shaved. I wouldn't take my dog to him or even a pet fish.
1.0 Rating
October 17th, 2013
Horrible
For 5 months my 18 yr old suffered with pain in his right hand. He didn't take the time out to "LOOK" at him after waiting for 2 hours in the waiting room, Dr. Nelson flew in then flew out..We were treated horribly by the staff and I had to resort to going to a REAL orthopedic doctor who finally got to the bottom of my son's injury. Never again.. I would think twice before going to Cristofaro/Nelson!!! NEVER!!
1.0 Rating
April 23rd, 2013
Dismissive, judgemental - maybe time for retirement?
It was recommended to me to bring my son, who has some speech delays and motor delays, to see an orthopedist because he also has very flat feet, by a physical therapist who was evaluating him. I made an appt with Dr Nelson and was kept waiting for almost an hour for our appointment. When Dr. Nelson did see us, he was extremely rude, dismissive and judgmental of me, as a parent, for even bringing my son in to see him, implying that I was yet another over-anxious westchester parent with too many resources and I was wasting his time. He of course, knows nothing about me. He spent about 2.5 minutes with us and then dismissed us without even giving me the chance to ask him any questions. I left the office completely bewildered and only afterward did I get upset at how he treated us. I wrote the office a letter and didn't receive any reply. I think Dr. Nelson should consider leaving the field if that is how he sees fit to treat patients who have come to him for advice. Find another doctor.
1.0 Rating
March 7th, 2013
Foot pain
Absolutely the worst experience. Dr Nelson told us its a kid being a kid and to ignore her pain complaints. Do not go to this place if u t looking for answers.
1.0 Rating
January 28th, 2012
What kind of dr tells you you deserve your injury!!!
5.0 Rating
January 10th, 2011
Excellent care
I was ambivalent about using Dr. Nelson since it was an emergency room visit. We followed up with him becuase of the treatment that he gave our daughter. He knows what he is doing and he did a fabulous job setting our daughters two broken bones in her leg without having to go through surgery. I would highly recommend him and he has a great sense of humor too,.
1.0 Rating
October 26th, 2010
No Apology
Three visits and i had to wait atleast 40 minutes per. I told the doctor I was upset about the constant overbooking and inconsideration. He told me that they have a busy office and that they had an emergency. (I guess they had an emergency everytime i was there?!)A simple "I'm sorry for wasting your time" would have sufficed. Did it happen...no!I would not recommend him at all. He is unprofessional and really is only concerned with churning out the patients. $$
1.0 Rating
August 21st, 2017