Rate Now
Share Your Experience
Have you seen Dr. John Sullivan?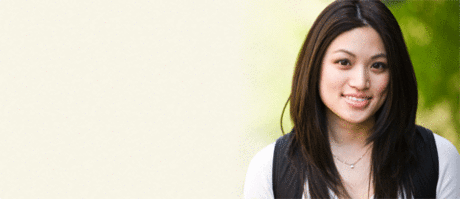 Birth Control
Get the facts about birth control so you can decide which type is right for you.
Quality Rating
Highly Satisfied
37 Ratings with 27 Comments
5.0 Rating
September 4th, 2015
Exceptional Patient Care
5.0 Rating
December 27th, 2013
Mr.
I was very ill when I met Dr. Sullivan having had three other doctors in the previous year who all thought there was nothing wrong. I had lyme disease and having been on antibiotics several times for co-infections, I was testing negative for lyme using Elissa. I had been sick for two years... had almost zero energy and was totally hopeless that I would ever feel well again as well as borderline suicidal. He spent a lot of time with me and after 6 months of diagnostics and treatment I finally started to feel like a normal person again. Thank you for salvaging my health and sanity Dr. Sullivan
3.7 Rating
April 30th, 2013
Good but only part-time now
The doctor did take time to listen and have a conversation with me about my medical complaint. I'm not yet sure of the treatment he has prescribed. The doctor is now practicing part-time and sees patients one week a month which presents some problems for some patients. He also does not accept any insurance so it is up to the patient to file for reimbursement with his/her insurance company. I think he is a good doctor but the one week a month makes it difficult especially when beginning a treatment regimen.
5.0 Rating
March 24th, 2013
Gave me answers and help
I am still working with Dr. Sullivan but he has helped me immensely when the traditional medical community couldn't do a thing for me. He is extremely knowledgeable, an excellent listener and patient. He truly has the best interests of his patients at heart and is not satisflied with handing them a pill and telling them "its in your head." He digs to get to the root of the problem. He sees many patients from all over which speaks volumes about him and his practice.
5.0 Rating
November 7th, 2012
AMAZING!!!
Dr.Sullivan was very professional, and took the time to address all my concerns, and explained everything about my treatment in full detail. He talked to me as a person, and not an object. He did not talk over me, and use " doctor lingo" so, the average person with no medical knowledge can understand. I was an EMT for many years before I was diagnosed with MS, and many doctors could care less, and have talked to me like i was a child, but not Dr. Sullivan. He is a caring,well educated man, and takes time to show compassion, and caring to his patients.. Very happy, I found him..
5.0 Rating
October 26th, 2012
lymes disease
Dr sullivan was exceptional in treating my lymes disease when every other doctor refused...he saved my life!!
5.0 Rating
October 15th, 2012
Someone knew about my Problem!
Finally found a GOOD environmental doctor to help me with my chemical sensitivities condition! I have read a lot about it and Dr. Sullivan knew what I should do to start the healing process.
5.0 Rating
April 6th, 2012
Whole care
I experienced immediate results from the treatment Dr. Sullivan recommended. His direct and intuitive approach respected my interest to avoid commercialized drugs and standard pharmaceuticals. However his recommendations prescribed a mix of solutions to my rather subtle but complex set of issues. Every time I've used his services Dr. Sullivan has practiced the most direct and effective methods to keep me healthy and quite frankly I've not had occasion to visit him so much because of his care. I very much appreciate his work.
5.0 Rating
October 18th, 2011
Great doctor.
1.0 Rating
August 30th, 2011
Worst Doctor!
I highly do not recommend this doctor! I had my first appointment scheduled for about a month out. The receptionist told me that I would be receiving paperwork in the mail to fill out to bring to my appointment. She also informed me that they take credit card information in case of a no show. I did not write the appointment down knowing fully that the paperwork would disclose that info and that I would also receive a follow-up call as a reminder. Weeks had gone by and I never received the paperwork. I knew the appointment had to be soon. To my dismay a few days later, I received a phone call saying that my appointment was that morning and that I missed it by 15 minutes and that my credit card was charged $50! I called back and explained that I never received the paperwork or a phone call. She said that they don't call their patients to remind them because they're too small an office and that I was told I would be charged $50 in case of a no show. I reminded her again that I didn't receive the paperwork that would have at least reminded me of the day and time of the appointment. She said there was nothing she could do. I called again because I wanted to understand why I would be charged if they neglected to send paperwork. She told me that I would have to take it up with the postal service. I recommended that if they charge $50 for a no show it may be ideal to make sure the customer gets their paperwork maybe by certified letter. I also said that I didn't understand why this $50 was such a big deal when I would have been spending potenially $1000's in treatment. Dr. John Sullivan took over the call and I began to explain to him my situation. I still wanted to get treatment, but didn't feel it was right to be charged $50 when both parties were at fault. He continued to tell me that I would still be charged, that I would not be a patient and then hung up on me. Yes, hung up on me! I was not rude, unkind, or disrespectful. I called again and he answered the phone. I said I didn't understand why he hung up, but asked why we can't just drop this discussion about the $50 and move on. He said, "Exactly, why are we discussing $50? You will still be charged." And HE HUNG UP AGAIN! I realized that this is not the doctor that I wanted caring for me. He was not professional, kind, considerate, compassionate, or any of the like. He reminded me of a child. What professional hangs up on a customer TWICE?! I am sure there are others who have seen his other side and have not commented. A case of Dr. Jekyll and Mr. Hyde perhaps?!
5.0 Rating
August 21st, 2011
My husband & I were referred to Dr. Sullivan because of Lyme disease & me being very sick and not knowing why. He started us on a protocal which put us on the raod to recovery with the Lyme disease.Dr. Sullivan was able to identify that I had food, inhalant allergies & severe MCS. My allergies and the MCS are much better due to the LDA & adjunct treatments. It has been a slow, long recovery process, but definitely there is progress. Dr. Sullivan has been closely monitoring my status and has been available to answer any of our concerns. He & his competent staff have been genuinely caring & compassionate as they address my needs. Those who are suffering from allergies & MCS can find hope under the care of Dr. John Sullivan.
Nearby Doctors

Dr. John Sullivan is similar to the following 3 Doctors near Mechanicsburg, PA.