Rate Now
Share Your Experience
Have you seen Dr. John Major?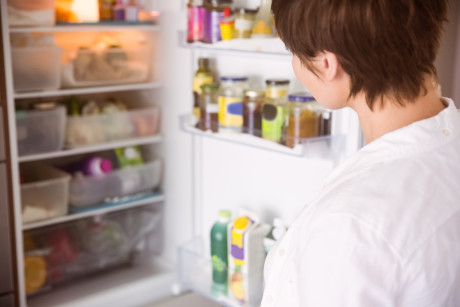 Binge Eating Disorder
Get the facts about binge eating disorder, including symptoms, causes and related conditions.
61 Ratings with 31 Comments
5.0 Rating
July 1st, 2017
Dr.John Major.Patient Portal
1.0 Rating
June 1st, 2016
I could've not went to the doctor and it would have been the same.
This was really bad. His attitude towards you is very nonchalant. For the entire visit he literally cannot stand to listen to anything you say and you can tell he is in a hurry to leave as soon as he gets there. I did tests. Afterwards there was a month where no one got back to me. I called repeatedly and got nothing. Finally I had to go there in person to get anyone to speak to me. When I get there the receptionists tells me that there is a notice posted somewhere that says "if you don't hear anything back, then just assume you are OK". That is not the approach someone wants when trying to check for what could be a serious condition. Even then, someone would usually take you through the results and tell you if there is something that needs addressing even if the result is negative. He told me there would be follow ups and recommendations about issues that he could suggest someone another doctor. He didn't remember anything from our appointment. Even during the visit where I had to barge in and see him, he only scribbled some notes about my still occurring issues and made some tired promise to call me back about them. I know he won't follow through. The office staff could care less also. The whole operation is a meat factory with enough volume to where they could care less if you are happy or relieved. I'm at the age where I should go to the Dr. more, but this experience makes it seem like a pointless endeavor.
1.0 Rating
June 1st, 2016
Pointless appointment
1.0 Rating
September 2nd, 2015
5.0 Rating
July 7th, 2015
Awesome
1.0 Rating
January 7th, 2015
He doesn't know what a heart murmur is
I went to Dr Major when I was having problems breathing. He said it was bronchitis and gave me antibiotics. I felt a little better but after the antibiotics were gone I started having more trouble breathing. After the 4th time I saw him he gave me a lecture on how people try to use doctors to get out of work. The 5th time I saw him his nurse rolled her eyes when I came in. I told them they needed to send me to a specialist. The first thing the specialist said was "do you know you have a heart murmur?" Dr Major and his nurse listened to my heart 5 times and never heard it. After an echocardiogram I was told I needed to have open heart surgery because I had a virus that attacked my mitral valve. When the surgeon first listened to my heart he asked me who the doctor was because the murmur was so loud you could hear it across the room. Who knows how much damage was done by waiting so long to get a diagnosis. To add insult to injury they wanted to charge my $25 each to get my and my husbands records sent to a new doctor.
5.0 Rating
September 3rd, 2014
Dr. Major is great!
We are new to the area and we are very happy that Dr. Major was accepting patients. He is caring and thorough, and his expertise really shows. Although the wait in the office was quite long, once I was with Dr. Major I knew why. He spends as much time as a patient needs, he answers all questions, and he even adds a bit of humor! Great doctor!
3.7 Rating
December 6th, 2013
NICE
YOOOOOO JOHNNAAAAAAYE YOU A TALENTED BRO
5.0 Rating
September 22nd, 2013
Excellent Doctor
5.0 Rating
August 13th, 2013
This doctor cares!