Rate Now
Share Your Experience
Have you seen Dr. John Medlen?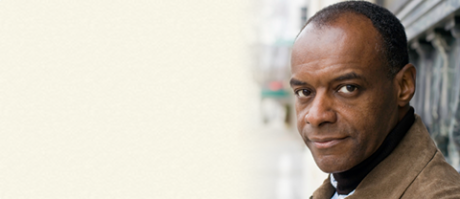 Colonoscopy
Get the facts about colonoscopy, including how and why it's done and doctors who perform the procedure.
46 Ratings with 14 Comments
5.0 Rating
March 24th, 2016
2.0 Rating
March 18th, 2016
5.0 Rating
August 9th, 2015
Awesome Doctor and Person
Dr. Medlan is an exceptional surgeon, down to earth, and straight to the point. He fixed up my mom and I when we hurt our appendages. Im grateful for my luck in finding him, I love him for fixing us when we were broken. I consider him a rare asset, and friend.♡Thx Doc, they don't make em like you very often!
5.0 Rating
February 22nd, 2015
Great Orthopedic Surgeon
If you are simply looking for a doctor with great bedside manners do not go to Dr Medlen. However, if you are looking for an orthopedic surgeon who knows what he is doing and is extremely adept at it...go see Dr Medlen. He did a great surgery on my knee after I broke the dang thing. If you want to be functional and able to work/play sports/etc Dr Medlen is your man. The only thing that could make PIMA Orthopedic clinic better is the front office staff and the wait times. The very front office staff can be off putting and unhelpful most of the times. The medical assistants and nurses are, for the most part, very good, helpful and friendly.
5.0 Rating
July 29th, 2013
Great surgeon - but see a shrink for hand-holding
A MRSA (multiple resistant strain bacteria) had taken over my right arm and destroyed the tendons in my hand/wrist. Dr. Medlen was called in to restore the frayed tendons (all 5). Due to the extent of damage, the outlook was poor for regaining functionality of the hand. As I passed each weight-bearing restriction post-op, the function proved to be much better than hoped for and finally reached about 95% - one finger lost some range of motion but otherwise the hand is essentially good as new. Close enough to be a Miracle. Thanks to diabetes my joints are disintegrating and Dr. Medlen is replacing them as needed - so far one shoulder and one knee - both with superb results: no post-op pain, immediate use of the joint and greatly improved function. I rate his surgical skills as excellent or better. But if you like to chit-chat with your doctor ... keep on shopping. Brisk to the point of being brusk, he is terse, laconic and just not there after his brief summary - he tells you the way it is, but he does not elaborate. Don't mistake me: Dr. Medlen isn't hostile or rude - but he is very busy and just not a conversationalist. And he works wonders in his surgery.
1.0 Rating
April 3rd, 2013
I had two surgery and my knee still didn't stay the same. I've waited almost an hour in half to two hours to see Dr. Medlen. Once getting into to the exam room he ask whats going on and you tell him. Than tells you what you need to do and gets you out. He don't spend anytime with his patient's. His staff are very rude and you ask his staff a question and it looks like you are bugging them. I wouldn't send anyone to him.
5.0 Rating
November 27th, 2012
Great at surgery and diagnosing
Okay, he's great at diagnosing and surgery. Other doctors wanted to put me in a scooter and leave me there. After a some surgeries I don't even walk with a cane!!! Yes, he won't win any personality awards and should attend charm school, but he sure did me right in the medical/surgery department. I had to wait for at least an hour several times, but I would rather wait for a doctor that does me right than one who doesn't....think about it.
1.0 Rating
July 25th, 2012
Thinking about an appointment here? RUN!
I went to see Dr. Medlen to remove a bunion. He suggested surgery. He spoke with me very briefly before the surgery and did not really explain what to expect after. My two adult children were waiting for me and the doctor never came out to speak with them to let them know how the surgery went. I was told by the nurse before I left to not take off the wrapping on my foot until I was seen for a follow up visit two weeks later. 2 days later my toes started to get numb. I called the doctor after hours and when he called me back he told me quit matter of factly that I should remove the wrapping and put my foot up some more. My foot had swelled so much that the wrapping was too tight and cutting off the circulation in my foot. After that I went online and searched what I should be doing during recovery from foot surgery and got more answers there. At my two follow up, the doctor acted like he could hardly wait to get out of the exam room and I felt like I didn't get all my questions answered. This was after I waited an hour to get in. The waiting room was full and people started to joke about having food brought in. The office staff are completely rude and act like you are bothering them. I will never go back to Dr. Medlen for anything again.
5.0 Rating
October 31st, 2011
Great man who really cares about his patient
He has been taking care of my family and their Orthopedic needs for years. He has replaced two knees on my mom also repaired her disfigured feet. My dad has had shoulder surgery and every time he has operated things turn out great. He has diagnosed me with TOS which was hard for other doctors to figure out. This man really knows his profession.
3.7 Rating
October 7th, 2011
Evertiem I seen him I felt as he was rushing to get me out of there. I had tons of questions that were unanswered. After he examined me I was in alot more pain than I was when I went in. I told him about my pain but he still continued to exam me with out trying to be a little more careful. That made me feel as if he really didnt care. I ended up getting surgery and when I was done he didnt stick around after I woke up to explain how it went. The nurse wasnt very helpful wit that either. I just think he should take the time to be more caring about your situation and to listen to all you have to say. He should not make us feel as if we are rushing through the appt. I had so many unanswered questions, but I had this pain for over a year and I just wanted it to go away. I still feel horrible but its only been a week since the surgery. I have a foloow up with him soon and I very nervous about it. There are so many Drs I am comfortable with and hes not one of them. Good luck everyone..
2.3 Rating
March 30th, 2011
A little bit scared
He was very prompt with me. I didn't have to wait at all, in fact I wasn't even done with my paperwork. he looked at my chart, suggested surgery. But wasn't very sincere at all. Explained things to me, but I still had questions, and I felt rushed. he has not got back to me yet. But I hear great things about his practice. I am just thinking of getting a second opinion.
Nearby Doctors

Dr. John Medlen is similar to the following 3 Doctors near Tucson, AZ.