Rate Now
Share Your Experience
Have you seen Dr. John Mullen?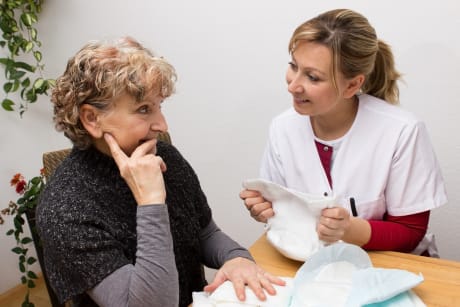 Urinary Incontinence
Learn about the symptoms and causes of urinary incontinence or urge incontinence.
30 Ratings with 11 Comments
5.0 Rating
October 16th, 2016
Excellent Prostate Cancer Care
1.0 Rating
September 13th, 2015
Terrible
2.3 Rating
October 24th, 2013
You can do better
1.0 Rating
April 11th, 2013
GO ELSEWHERE!
ABSOLUTELY TERRIBLE STAFF. They are not helpful, do not call patients back with results (even after multiple voicemails over a period of WEEKS), keep irregular hours, and are not even at their office when they confirm with you the same day that they will be there! This makes it extremely difficult to coordinate the drop-off of post-surgery samples for their review. Also the information provided in the surgical info handouts given to patients conflict with each other AND with the info given by the doctor and yet again with the info given by the medical assistants. Completely unorganized. If your microscope is broken and you're waiting for a replacement microscope, why not call your patients and let them know so we don't have to call back week after week and leave voicemails? So stupid. Their behavior is inexcusable. Dr. Mullen himself did a decent job but I absolutely WILL NOT be back to see him and will not recommend other people to him. Terrible.
5.0 Rating
March 21st, 2013
Excellent
Dr. Mullen removed my left kidney which was medically necessary. From the very first appointment, he listened to everything I said. He explained what he was going to do and took whatever time was necessary for me to understand. During all encounters with him, he was available and present. He is extremely knowledgeable and highly skilled. After surgery, I had a very easy recovery with very minimal pain. He returned any and all calls promptly. The surgery and recovery went better than I had hoped. He exceeded all my expectations. I would not hesitate to recommend him to anyone.
5.0 Rating
January 18th, 2013
Alive Today
3.7 Rating
September 20th, 2011
Bladder Cancer
this is a dr that will tell you like it is. looks at different options that can be available and dicusses each than tells you what he think is the best suited. very good and caring dr.
5.0 Rating
August 25th, 2011
Prostate Cancer Patient
Dr. Mullen was very clear and concise with my husband's options for treatment. He did not push in any way, shape, or form to do surgery. Gave us all the information we needed to make an informed, educated decision and was VERY patient and obviously an expert in his field. We asked for a second opinion for labs and urologist, and he was not the least bit offended or bothered by it. He and his staff sent the labs off that day and the second opinion was back within a week. EXCELLENT DOCTOR, EXCELLENT STAFF. Would recommend his to anyone!
1.0 Rating
November 25th, 2010
Mullen had one set opinion about what had to be done to treat my medical condition and he wasn't concerned whether that treatment was the best option for me. Very classic surgeon, he wanted to cut and he wasn't willing to explain my other options without scaring me. First it was that I was going to get a systemic infection and maybe die if I didn't do exactly as he instructed. When I asked him the statistics on people with my condition getting such an infection he couldn't present any. He also scared me into thinking one of my kidney's would have to be removed - before we had even done a renogram to test function. To his credit, he did spend a good amount of time explaining things to me, however, half the time in his office it felt as though he was trying to scare me into just agreeing with him. Needless to say, I found another doctor.
5.0 Rating
August 9th, 2009
1.0 Rating
June 19th, 2009
BEWARE! HORRIBLE BEDSIDE MANNER
I WAS TOLD I MAY HAVE TUMORS BEFORE THE TEST RESULTS WERE EVEN DONE WHICH MADE FOR A VERY FUN NIGHT WORRYING ABOUT THE TEST RESULTS, TOLD MY PAIN WAS A FIGMENT OF MY IMAGINATION AND THAT THE BLOOD IN MY URINE, PAIN IN MY ABDOMEN AND BACK, HEADACHES, FEVER AND CHILLS WERE NOT A UROLOGICAL ISSUE. I AM NOW HAVING TO SPEND A WHOLE EXTRA DAY GOING TO ANOTHER UROLOGIST TO GET A SECOND OPINION!
5.0 Rating
August 15th, 2017