Rate Now
Share Your Experience
Have you seen Dr. John Kennedy?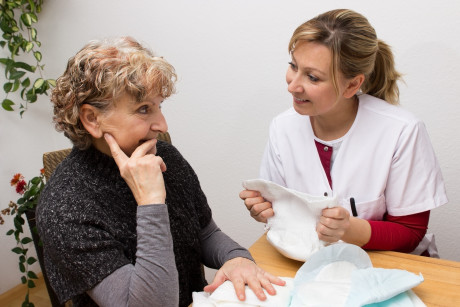 Urinary Incontinence
Learn about the symptoms and causes of urinary incontinence or urge incontinence.
30 Ratings with 13 Comments
1.0 Rating
September 17th, 2017
Go somewhere else
Coming from someone who works in the medical field.... I am appalled that this guy is practicing. He is arrogant, rude, whenever trying to voice concern he will interrupt you and completely lacks bedside manner. He talks down to you. The MA here was great, but I wouldn't have him deliver my child if he was the last MD in the building.
5.0 Rating
June 1st, 2017
Referred me to Specialist in Pittsburgh after Cancer Diagnosis
Was diagnosed with ovarian cancer at UPMC two years ago and Dr. Kennedy was on call that day. He was so kind and immediately got me a number for a specialist in Pittsburgh that he knew. Had an appointment in a matter of days and was operated on in less that two weeks. Turned out that although I had masses, they were not cancerous. Without Dr. Kennedy's help, God only knows how long I would have had to wait and struggle with the uncertainty. He didn't know me from Adam, yet went out of his way to help me. He is now my regular ob/gyn.
1.0 Rating
November 30th, 2016
5.0 Rating
April 13th, 2015
1.0 Rating
December 12th, 2014
1.0 Rating
November 10th, 2014
Not impressed. Will be changing doctors
I would not recommend. I went to see Dr Kennedy right after having my first baby (that he delivered) because of excess bleeding. I had to wait 1 hour in the waiting room. My mom came to the appt with me to watch my newborn. I had to bring the baby along because I was breast feeding. I got called back to the room and waited over 1/2 hour more. I could hear Dr. Kennedy on a personal call in the hall talking about selling his puppies. It was very unprofessional and he didn't care one bit about his patients having to wait. I started to see the PA ever since then but then had a medical issue that required me to see the doctor again. When going into surgery he marked the wrong side of my stomach. Thank goodness I was still awake to mention this to him. He never went out to tell my husband his the surgery went. When the nurse called him and my husband got to talk to him- he said that he was running behind schedule and had to get back to patients. What about me? He just operated on me-was I not important enough to have two minutes of his time for my husband to be updated. So frustrated! Will be switching doctors moving forward.
1.0 Rating
September 23rd, 2014
Steer clear of Dr. Kennedy!!!
I was in the hospital after a bout of illness (nausea, vom, the whole 9) @ 24 wks. Dr Kennedy was at the hospital and took my case. The man has ZERO bedside manner and talks to his patients like they are his first year residents. I was so unhappy I vowed never to let him touch me again.
1.0 Rating
February 3rd, 2014
Dr.Kennedy has a poor bedside manner! He is always in a big hurry!!! Didn't take the time to answer any of my questions or concerns!! As he was listening to the baby's heartbeat..he put the Doppler on my belly for a second tops and removed it held his hand out to help me up and walked out the door!!!! Then to top it off while I was in the hospital he was to check my incision ( had c section) I was in the bathroom drying off, just got out of the shower, he yelled in my name and ask if I was almost done and I said yes I'm just drying off! He said that he would be back to check my incision and he never returned, but he did fill out my discharge papers!! He needs to slow down, take his time with his patients!! I would not go back to him!
5.0 Rating
June 18th, 2013
Best OB
Dr. Kennedy delivered the last of my four babies, and of the four different OBs I had, he was the best. I wanted a doctor that I knew could handle my pregnancy, and he took excellent care of me. If you want someone who will baby you along in your pregnancy and coddle you, find a nursewife or a doola. If you want someone who will deliver a healthy baby, choose Dr. Kennedy. There is a reason that it can be hard to get an appointment with him (or any other doctor in his practice): he's excellent and his patients want him as their doctor. Some of my friends have had to wait in the waiting room for a while, but when he gets into the room with you, he gives you just as much time. Too bad I'm not having any more babies, because I would definitely choose him again!
5.0 Rating
March 14th, 2012
Great Doctor
1.0 Rating
February 2nd, 2012
3.7 Rating
January 15th, 2012
Good doctor
Nearby Doctors

Dr. John Kennedy is similar to the following 3 Doctors near Chelsea, MI.