Rate Now
Share Your Experience
Have you seen Dr. John Martin?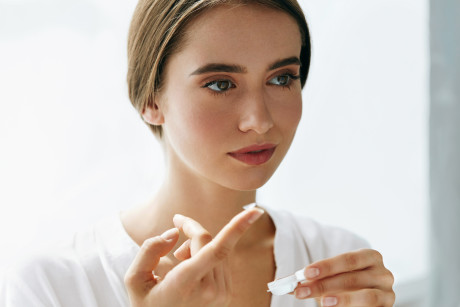 Contact Lens Care
A complete overview of what you need to know about your contact lenses.
23 Ratings with 7 Comments
5.0 Rating
March 9th, 2017
1.0 Rating
February 22nd, 2017
1.0 Rating
September 9th, 2016
IOL from Dr. Martin
5.0 Rating
April 19th, 2016
Dr. Martin is absolutely wonderful in every way. Not only is he knowledgeable, but his bedside manner is caring, calming and thorough. He has been working with my very difficult case of Blepharitis for over 2 years. My allergies to systemic therapies made my case even more difficult. Northern VA Opthamology in general is a wonderful practice. Dr. Martin takes as much time as needed to explain every step of his treatment. The staff is outstanding and caring. Unfortunately I have moved out of the area. If I need any sort of procedure done in the future, I will make the trip back to VA to see Dr. Martin. He is the only person I would trust with my eyes. I thank God I found him.
1.0 Rating
July 8th, 2013
Never Going Back
I cannot recommend this practice. My appointment was at 3:00pm with Dr. John Martin and I arrived about 20 minutes early. While returning some forms to the receptionist's desk, I noticed 2 other people had signed in with appointments for the same time: 3:00pm. At 3:30, I got up from my seat and asked the receptionist when I would be seeing the doctor. She couldn't give me a time so I mentioned the fact that at least 3 people (including myself) had the same appointment time with the doctor. She said 'that's not what that means.' Hmmm. So, I told her that none of my other physicians think their time is more valuable then mine and that I would be finding another ophthalmologist. Then I left. Sheesh. Obviously their bottom line is more important than their patients.
1.0 Rating
November 12th, 2012
I would not recommend this doctor to anyone
The staff must have not been trained very well. Almost every time I would ask them a question, they'd provide me with the wrong information. When comparing them to others in their field, I would say they are by far the worst I have ever seen. I will never return. They were so unfriendly and cold. I felt so uncomfortable and unwelcomed, I had to waited to see the doctor for 1 hour and 40 minutes, in the end I have left the office without seeing the doctor because I could not wait any longer. When I complained to the office manager her excuse was my appointment scheduled as an emergency, which is why the doctor could not see me on time, he had to take care of the regular appointments first and that was not communicated when I scheduled the appointment originally. I was pretty surprised the way they handled the appointments and the fact that I had to wait so long to see the doctor. After the doctor was notified how long I have been waiting, all what he said, she still has to wait till I finish my last two patient before I can see her. Very poor way to handle your patient who waited to see you for 1 hour and 40 minutes knowing that I had two kids less than 3 years old in the car with my husband waiting for me to get done. Every time I asked the staff how long do I need to wait to see the doctor they keep saying 5-10 minutes, which was a lie and inconsiderate to my health issue or the fact that I waited for 1 hour and 40 minutes. I would not recommend this doctor to anyone.
5.0 Rating
October 2nd, 2012
5.0 Rating
July 19th, 2017
4.0 Rating
April 11th, 2017
4.0 Rating
March 23rd, 2017