Rate Now
Share Your Experience
Have you seen Dr. John Peloza?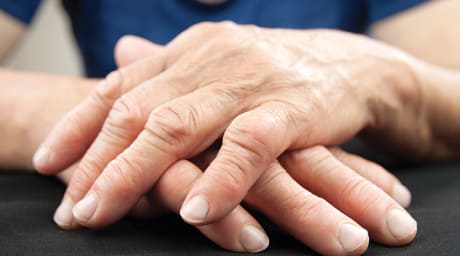 Osteoarthritis
Get the facts about osteoarthritis, including the symptoms and doctors who treat it.
42 Ratings with 11 Comments
5.0 Rating
May 10th, 2016
Excellent and competent Doctor!!!'
2.0 Rating
April 19th, 2016
Stay Away....
I saw Dr. Pelouza in May of 2014, after I had herniated a cervical disc at C6/C7...which was compressing the c7 nerve root. At first, I had a great deal of confidence in this doctor. He performed two selective nerve root blocks. I can't swear to it, but I think he clipped a nerve and my nervous system has been in disarray ever since. He is a very arrogant man. In his dictation, it stated..."clients problems would be solved with a disk fusion." When I inquired about a minimally invasive surgery or an artificial disc, I never got an answer.....I called multiple times...they refused to call me back. way too many good back surgeons to mess with this guy's arrogance and one of the worst, most discourteous office staff's around.
1.0 Rating
June 26th, 2015
New Patient-One Visit-Never Going Back
If you are a new patient and plan to see this physician, count on the following: 1. Waiting in the Waiting Room, at least 3-4 hours! Then another hour in the examining room. 2. If you are sent out for an MRI, do not expect to hear from this physicians office to let you know the results are back...you have to call them and wait for a response. 3. When you call to make an appt. to go over the MRI results, do not expect to visit with this physician again, you are routed to his Assistant to go over your MRI and talk surgery if necessary. 4. I do not want to think who would be in charge of surgery. Needless to say, I visited ONCE and will never go back. Believe it or not, there are other specialty physicians that honestly care if you are in pain or not.
5.0 Rating
May 5th, 2015
I was a patient in 1997 - 1999. He was a very compassionate, caring, and best surgeon in his field of expertise! He was a very straight forward and to the point when explaining the pros and cons of the type spinal injury and surgery that I needed. If I ever found the need for a surgeon in this field again, I WOULD definitely consult with Dr. D.!! AN AWESOME MAN, DOCTOR, AND SURGEON!!!
5.0 Rating
April 12th, 2015
5.0 Rating
January 29th, 2015
1.0 Rating
October 20th, 2014
No options for pain
I met with Dr. Peloza twice. Once was the initial visit, which took 3 hours and the second was a follow-up to a procedure he recommended I have. I referred to his pain management partner next door where a discogram was performed along with facet joint injections. I received relief for about 2 weeks from the injections and scheduled another appointment to discuss options. I was told that I was not a good candidate for fusion because he would not fuse 3 discs and that I could try stem cell injections but that he could not guarantee it would work and that the procedure was not covered under insurance and also it was not approved by the FDA. I asked what were my options for pain, I did not want to start down the road of having to take prescription pain meds, and he said he could schedule me for more injections. That was not an option as I found those shots to be very painful. I left his office still in pain and with no hope. I would not recommend him to anyone.
5.0 Rating
September 3rd, 2012
The Best Surgeon..that cares about you
I have been a patient of Dr. Peloza's for 6 years. I have found him to be agressive in treatment but measured in how he goes about it. He takes time to get to know your situation, how you feel about all the treatment options and then does the best thing for you all the way around. For being one of the TOP surgeons in the world(please research him, you will be impressed), he still takes calls on holidays, shows up at the hospital at 2 in the morning, and continues to follow up personally. You only have one back, make sure you get with the right doctor. The results are for a lifetime. Dr. Peloza is the right man for the job.
3.7 Rating
June 17th, 2011
After having my second surgery in a year, I am still having leg pain, which I was told the surgery would remedy. Beyond that, his minimally invasive procedure ended up being far more invasive and very difficult to recover from. I have now had both open and minimally invasive procedures, different docs, and I wouldn't do minimally invasive again.Additionally, the wait time is excessive. On my last visit I waited a 1/2 hour in the waiting room, then 45 minutes in the exam room...and no one ever acknowledged the delay, apologized or offered any courtesy. I finally gave up and went to the desk to explain I was leaving. No apology was offered, rather I was asked if I wanted to reschedule. I won't be going back. There are a lot of great spine guys in Dallas to go to, where I hope I can get a better result, and a little more respect. I don't need a huge bedside manner, which he doesn't give you anyway, just a little respect, at least from his staff.
5.0 Rating
July 29th, 2009
Excellent Care
I feel so fortunate to have found Dr. Peloza as well as The Center for Spine Care. I have been a patient now for about a year. I have been through extensive physical therapy, pain management procedures and now spinal fusion surgery. The entire staff has been nothing but caring, professional and generally concerned about my well being. Dr. Peloza, Dr. Walters and Dr. Chapman are very detailed in diagnosing solutions to cure symptoms. Every patient is treated indivually which is critcal in receiving the proper treatments in obtaining a cure. After all of the treaments and the surgery that I have been through, I feel terrific. Dr. Peloza and The Center for Spine Care have given me my life back! I couldn't be happier to recommend Dr. Peloza to anyone in need of help with cronic lower back pain.
2.0 Rating
August 8th, 2017
Nearby Doctors

Dr. John Peloza is similar to the following 3 Doctors near Dallas, TX.

Dr. Cameron Carmody

Sports Medicine, Internal Medicine, Orthopedic Surgery, Orthopedic Surgery of the Spine

Addison, TX 0.71 mi