Rate Now
Share Your Experience
Have you seen Dr. John Poser?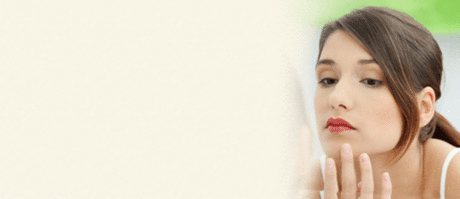 Acne
Get the important facts about acne, including the different types and what causes it.
38 Ratings with 17 Comments
1.0 Rating
January 7th, 2017
Go ELSEWHERE
Prior to going to surgery, the staff was terrible. Non of the nursing staff knew what was going on, or why I was even there. They were not prepped for the surgery I was about to go into which is not assuring prior to being put under. During the pre-op apt., the staff kept keeping the exam room door open which was exposing me without a shirt on throughout the office. I didn't appreciate that. Dr. Poser seemed rushed. Never have I ever felt like he is/was listening to me of my concerns or desires. He seems to be a routine plastic surgeon who just goes with the flow and doesn't worry about your concerns or needs. All of his work is done poorly. The scars on my first procedure by him were TERRIBLE. Not to mention, my boobs sagged, after a lift he had done, after only six months. I went back to him to get them redone, and I am very displeased. My boobs look terrible. Please don't go to him. I promise you, he does not care about you or your well being.
1.0 Rating
May 21st, 2014
1.0 Rating
January 9th, 2014
Avoid this man at all costs
Dr. Poser did my breast augmentation surgery and I regret it every day. After many meetings and discussions on the "look" that I wanted, we scheduled my surgery. My surgery went awful. He was running late and rushed through my preparation. After my surgery, I had many concerns that the "look" was nothing like what I wanted. Not to mention my scars didn't look good at all. I wanted a very natural soft look and now I look like a cheap plastic barbie! Now he does want to fix them. He passed me off to go to another surgeon. He is basically going to charge me full price to do a replacement. I am so frustrated. Please go to another surgeon and enjoy your experience.
1.0 Rating
December 5th, 2013
Bad Botox
Dr.Posner seemed experienced and polite. After receiving Botox in my forehead one eye brow was much higher than the other one. I had to go back to get it touched up. As you may know Botox is irreversible. After just a month after injections my wrinkles back. Seems as if the botox was diluted or something because I have less botox before from a different doctor and my wrinkles were gone for at least 5 months. His staff is wonderful but I would not go back to him again.
1.0 Rating
October 17th, 2013
Please take my advice!
I will try and sum this up in as few words as possible. If I can just save one person from the disfiguring scars and emotional trauma this man will inflict, I will have succeeded. I had a breast reduction done by him in 2007 and I am still healing both physically and emotionally. I woke up after surgery and all my stitches had busted leaving my breast completely open if that was not bad enough after I had open wounds that would take forever to heal Dr. Poser then cut a portion of my areola OFF! He stated it needed to be cut so fresh tissue would form well my guess is it was narcotic and just like that it was cut with a pair of scissors. This man is nothing more than a butcher and he's playing with your life. I have suffered many things among pain, panic disorder, completely disfiguring scars and I can't even wear a standard bra. Please please please listen to me when I say RUN FAR AND FAST! I wish I could take his medical license, but I can't and he continues to this day to butcher people. I will never ever be the same person he robbed me of myself!
1.0 Rating
September 17th, 2013
Horrible Surgeon, Please Beware...
Dr. John Poser performed a few surgeries on me that have left me scarred beyond belief. I now, will have to have revisions on ALL of these procedures. Please do your homework before making a final decision on having this doctor operate on you!!
1.0 Rating
June 7th, 2013
a horrible poser doctor
1.0 Rating
May 18th, 2012
Botch Surgery
5.0 Rating
January 23rd, 2012
Best experience ever
I was very nervous prior to my procedure. Dr. Poser and staff spent lots of time with me to understand all risks involved and possible benefits. They were not pushy in any way and advised me to not go through with anything until I was completely comfortable. Dr. Poser's experience, bedside manner, and staff are second to none! Very calming and pleasant experience!
5.0 Rating
January 22nd, 2012
Very happy!!!
I went to Dr. Poser for a breast augmentation after consulting with two other doctors in town. I chose Dr. Poser because of his good nature and years of experience. He made me feel very comfortable from the very beginning and after my surgery was over. He was very informative on what to expect before and after, as it is major surgery and anyone who doesn't believe that should remember that. I'm very happy with my results and would recommend him to anyone of my friends. I look nature and I'm very pleased with my decision to chose an experienced doctor.
5.0 Rating
January 13th, 2012
I was very pleased with my visit
1.0 Rating
November 4th, 2011
He is Terrible!!!!!
I had the same thing happen to me. My tummy tuck has come undone 3 times now and I could feel the muscle opening up around the string he used to bind the muscle.He cut me too like a upside down T from my belly button down and I did not want that done.My stomach was pretty but it was big up front.He told me that he would make one bikini cut across my pubic hair and go up and tie the muscle. But after he hacked me up, he said the reason why he had to do that was because my belly button was too high.Why didnt he know that before he hacked me up? I wouldnt of had that done if I had known. I also got necrosis from him pulling togehter the incession together to tight.That was terrible. It was so painful. My mini face lift is turning back to sagging again and the lines coming back that he had injected.Do not go to him PLease.... My breast implants that I wanted to look purky are sagging too! This was a waste of 20 thousand dollars!