Rate Now
Share Your Experience
Have you seen Dr. John Boyd?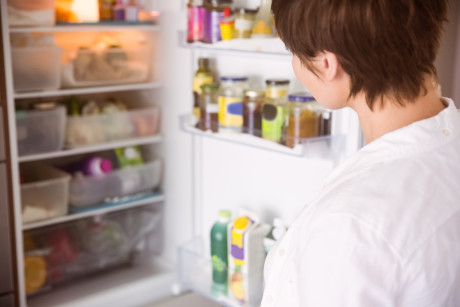 Binge Eating Disorder
Get the facts about binge eating disorder, including symptoms, causes and related conditions.
Quality Rating
Highly Satisfied
29 Ratings with 11 Comments
5.0 Rating
September 17th, 2017
Country doctor
5.0 Rating
July 5th, 2017
Finally Found Our Primary Care Doc !!
Dr. Boyd saw myself and my wife last week. He was everything we could have asked for in a primary care Doc. . We went for our annual physical. He took his time, and had a great demeanor. We felt he was willing to go the extra mile to help our health along in the right direction ! Thank-you Dr. Boyd .
1.0 Rating
May 23rd, 2014
I am not surprised by the other reviews. Dr. Boyd and all of his staff are very nice people however Dr. Boyd has a horrible bedside manner. He doesn't feel he needs to explain anything. As long as a person it basically healthy with no real issues I can understand why someone would appreciate his no nonsense approach to things. However if ones health goes to another level he expects his patients to do what they are told no questions asked, literally. Left me cold and extremely upset and did not know where to turn. I will be looking for a new physician.
1.0 Rating
November 24th, 2013
It's time for this Dr. to retire
I talked my boyfriend into making an appointment because I thought he had sleep apnea. He told him it is caused by the weight he had gained and should subside once lost. Why is it bothering you now? My boyfriend said, " I don't know what it is by my baby says I stop breathing in my sleep." So my boyfriend lost 100 lbs in a year and still it hadn't subsided. I convinced him to go to a sleep specialist where he was properly examined and diagnosed with sleep apnea. At one time I am sure this Dr. was awesome but not he lacks care, concern, and empathy. Its time to Retire Dr. Boyd.
5.0 Rating
October 13th, 2013
Love Dr. Boyd
I have been going to Dr. Boyd for a while now. He is a very smart doctor and to the point. Which I like...I don't like to sit in a doctors office for a long time. He asks the right questions, gives me a diagnosis, with some light humor and I'm on my way. He is an old school doctor who isn't afraid to speak his mind. His staff is friendly and it's easy to get an appointment.
1.0 Rating
May 7th, 2012
This man made my husband feel humiliated. Being a man, it took quite a bit of pain before he would go to the dr, and when he finally went, he tried to be very prepared. Dr. Boyd took one look at the symptoms list my husband had prepared, laughed, and tossed it aside without reading it. Then he proceeded to take almost no time examining him, didn't give him any feedback as to what he was thinking, and then joked about it either being "nothing", or maybe "colorectal cancer" before leaving the room. Not a good feeling to have to wait several days for tests when your dr has joked about cancer. This was NOT FUNNY. I am angry at this man and we will NEVER go to him again.
5.0 Rating
August 16th, 2011
Thank you Dr. Boyd
Dr. Boyd and his staff are caring and efficient. He listens to you and tells the truth. He will refer you to a specialist if needed, and he does it promptly. I trust him with my healthcare completely. He has a dry sense of humor and business-like approach, and some take this as a lack of bedside manner, but he is just efficient and really does care about his patients. I prefer a physician who gets down to business, is effective, and gets me out quickly rather than one who spends his time in idle conversation. Kudos to Dr. Boyd.
3.7 Rating
June 29th, 2011
Excellent Primary Care
Dr. Boyd is an efficient medical practitioner. He is to the point, tries to keep all costs down, knows his stuff, is up to date, and most importantly knows the best specialists to send you to if you need one. He listens well and covers the bases of possible medical problems you could have. He is honest and up front with you about your health.He is just the kind of doctor I like to work with. You can get in to see him very quickly and runs his schedule on time.
1.0 Rating
March 21st, 2011
What a Joke
Dr. Boyd is a danger to his patients. He was with us less than 7 minutes. He lifted my teenage daughters shirt up to check her breathing with the door OPEN. He REFUSED to fill out the paperwork I had scheduled the appointment for him to fill out for this "comprehensive" physical. He fought with me about putting my daughter on a BCP, saying it would just cause her blood clots. He then went on to tell my daughter that if she didnt have an eating or mental disorder now, she would when she finished her ballet intensive this summer. I was appalled and horrified by his attitude. We've called him Dr. Driveby for years and today he was just a car wreck. AVOID AT ALL COSTS
1.0 Rating
December 4th, 2010
Be Careful
This is something that has been a while in the making. I went to Dr. Boyd for years. Moved with him from location to location, practice to practice. At the termination of my treatment with him I was a very sick person. I had almost died, and still didn't get a resolution as to why my crisis had occured. I wasn't referred to specialists, which would have been very prudent. I was made to feel as if I were a hypchondriac when I would visit. I was ridiculed for my thoughts on what might be occuring, in my attempt to figure out why I felt so bad. I got to the point that I wouldn't go to him unless what I was experiencing would monumentally impede my ability to function. I can't explain why I would allow this, but mostly think it is because I believed that the doctor was always right. I believed it to the point that I almost died. I have found a good doctor, and have excellent care, virtually no issues and am a carefully balanced, healthy person. I am not a hypochodriac, but in fact a person with several unusual medical conditions. It has taken me 8 years to find the courage to post this.If you have reoccurent medical issues, that aren't obtaining a resolution, seek other care - Your life depends on it.
5.0 Rating
September 30th, 2010
GREAT FAMILY DOCTOR
ALWAYS LOOKS OVER YOUR FILE ,AFTER NURSE PUT DOWN WHAT WRONG. TALKS TO YOU WITH KINDNESS AND AKS YOU WHY ARE YOU HERE IF YOU HAVE DIABETES HE WILL GO OVER YOUR READINS ALWAYS EXAMINS YOU NO QUESTION SEEMS FUNNY TO HIM. HE WILL TELL YOU THE TRUTH,I FEEL I CAN ASK HIM ANYTHING. A GREAT DOCTOR AND HIS NURSE SUZAN MAKES YOU FEEL WELCOME
5.0 Rating
May 11th, 2017