Rate Now
Share Your Experience
Have you seen Dr. John Schneider?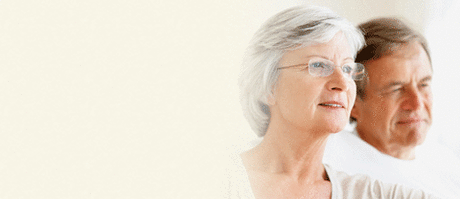 Alzheimer's Disease
Get the facts about Alzheimer's Disease, including the symptoms and stages.
104 Ratings with 34 Comments
5.0 Rating
April 19th, 2017
Wonderful Doctor but is experiencing growing obstacles
the office growth has been so fast that changes are slow. I stated ther with tremendous nerve pain as a referral fom another clinic. He was at the front desk and we discussed my problem s and he named procedures that could help so I changed clinics. He never gave up and worked to help me. His offices have grow considerably since with problems of phones and other problems associated ith growth. Recently while he wsas on vacation, a doctor or PA caused a lot of us with grief by changing or not even giving prescriptions correctly. I talked to Dr Schneider in length about this and the phone. The Dr or PA is gone along with others. He was aware of the phone problems and working to change it.. He is a very knowledgable, thoughtful and great Dr. As are most of staff. An office growing this fast is an indication of this. If you encounter problems ask to discuss it with him. He truly does care about patients needs.
1.0 Rating
January 14th, 2017
This clinic is a joke!
They are extremely rude. Treat everyone like cattle. Wait times are out of control. They charge people extra and then will not see them until they pay. Starting this year. You have to pay your co-pay, co-insurance and a $50 fee for follow ups. They do NOT try to help. They just throw drugs at people without even trying to help. Horrible horrible place. New office manager is mean and rude. Receptionist gets off by being mean to patients.
2.0 Rating
November 5th, 2016
Too much going on..
Sent faxes out for refills, only to be told never received. I stood right near the pharmacy as they faxed then called only to be told none received. Much switching around of staff (NP) so it makes it difficult to establish a relationship. Some of the billing is confusing and some of the office staff are downright condescending and rude. Communication issues as well (i.e., refills, requests for paperwork)..
1.0 Rating
October 21st, 2016
advocate
1.0 Rating
July 24th, 2016
Horrible Practice
I have been there a few times. And had a horrible experience. Staff was rude. You could hear the nursing staff and even the doctor talking about other patients and staff members in the hallway. Push procedures on you even if you have already had them and know they don't work. Patient in the lobby discussing that they had a nerve study done at a prior practice less than a year ago and they were making her repeat it there. Can never get anyone on the phone. If you leave a message it could take a day or two for them to get back with you. Dr. Schneider has a terrible bedside manner. Only wants to discuss procedures not other treatment options. I would never recommend this place to anyone. I wouldn't take my dog to see them.
1.0 Rating
July 22nd, 2016
Worst place Ever!!
2.0 Rating
July 7th, 2016
Wish Dr would wake up!
I've been seeing Dr Schneider for over 4 years now. At first, I was so happy to finally be seen as a person and not as a "drug addict". After suffering from a failed low back fusion in 2009, I had managed to get myself down from an enormous amount of pain killers to a dosage that, along with regular RFA's, allowed me to have an acceptable quality of life, without feeling like I was high at all. I've been on the same dosage of medicine now for 3 years. Last year, I started noticing a sharp decline in the standard of care and professionalism by not only the staff, but Dr. Schneider himself. He would talk about other patients and even staff members who had left the practice in front of patients! Imcluding packing so many patients into a day that the wait time has gone 15-20 from check in to out the door, to days like today, 1:45 minutes just to get back to a room! Time to go elsewhere, unless DR SCHNEIDER READS THESE REVIEWS!!!!
4.0 Rating
June 22nd, 2016
I have been seeing Dr. Schneider for over 2 yrs for my low back pain after a 1986 back surgery to remove a lg. rupture disc. I trust Dr. Schneider with my med. care completely. He is always professional, courteous and knows what he is doing. Will got to no one else for my back pain and will recommend him to anyone who needs a GREAT Dr, to treat their pain needs.
1.0 Rating
June 17th, 2016
Stay away
5.0 Rating
May 29th, 2016
Pattye Scott
1.0 Rating
April 29th, 2016
Dr
Dr Schneider does not see his patients they said he is doing busy doing procedures . He only cares about not getting in trouble with FDA he will cghe your meds 5 times to benefit him not you . Done never ever would i see orcrecommend this clinic most rude uncaring staff ever . Be prepared . Money trap
3.0 Rating
April 28th, 2016
I loved the Dr. But his staff are rude and insensitive. They charged me $25 because I was 5 mins late coming from work as fast as I could. I waited in line for at least 10 mins while they were scheduling a procedure. Then they told me They had called my name and since I wasn't there, I would have to get another appr. Did that for the next week. I showed up for my appt 30 mins early. I was told I owed $25 for a missed appt and when I told the girl at the desk I dodn't have it, she snickered and told me I couldn't be seen until that was paid. The other two women behind the desk were smug and the receptionist was pursing her lips to keep from laughing. I will find another Dr. I have never felt so humiliated in my life. I am 68 years old and have chronic back pain. I was
Nearby Doctors

Dr. John Schneider is similar to the following 3 Doctors near Murfreesboro, TN.