Rate Now
Share Your Experience
Have you seen Dr. John Tompkins?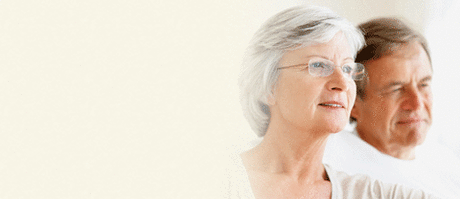 Alzheimer's Disease
Get the facts about Alzheimer's Disease, including the symptoms and stages.
Quality Rating
Highly Satisfied
48 Ratings with 14 Comments
4.0 Rating
November 4th, 2016
Dr. Thompkin was extremely knowledgeable he was very confident in being able to correct the issue. For the amount of pain I was in I was not able to get schedule for surgery until two-weeks later. The office staff needs to have customer service training because Terri is extremely ugly to the patients and I am not sure if the doctor is aware of her attitude. Dr. Thompkin's PA made me feel very at ease; I wish that I had that feeling with the doctor, maybe it is that he's got so much on his mind. My husband liked the doctor because of him having 20 years of experiences. I like the fact that he is experience, but I want a doctor that makes me feel that he has compassion and cares also and I did not get that feeling from Dr. Thomkins. I am not seeking a second opinion.
4.0 Rating
February 15th, 2016
4.0 Rating
December 2nd, 2015
5.0 Rating
January 15th, 2015
1.0 Rating
January 7th, 2014
surgery i had done
dr tomkins is alright be he liedto me after the surgeries ,he did not tell mei had a tumor in my neck and he did not tell me had nerve damage in my neck and cranium,my pain management dr told me because it showed on my xrays,he is not very truthful man,he told me i could not do eighty of activity.iblame him for lying to me and the other two doctors.
5.0 Rating
May 15th, 2013
Grateful Patient
Everyone told me not to expect bedside manner with a neuro-surgeon. They are the very proficient brainiacs that do what they do and leave. Dr. Tompkins is a very proficient brainiac but is also a very sweet and wonderful person. He takes the time you need to understand and even took the time to tell me about one of his favorite Dilbert cartoons. Teamed with P.A. Jeff (sorry Jeff, I don't know your last name) and a great team of assistants, this was one of the best surgical experiences I've ever had. It was supposed to be a crazy, scary, dangerous experience but combined with the confidence they exuded, and instilled in me, it was a breeze. They returned a stumbling, clumsy older lady into the self-sufficient, independent, confident person she used to be. I am grateful I found him and I wouldn't go anyplace else.
5.0 Rating
November 6th, 2012
Completely satisfied with outcome...
Had an ACDF procedure due to Spinal Stenosis and Dr. T. performed this in the Summer of 2011; am very pleased 18 months later though still some work to accomplish for "full" recovery. Yes at times it appeared that post-op visits were not as intimate and bedside manners waned but the Dr. idoes'nt have time to spoon feed all of his patients once he's comfortable with the progress. As pointed out by another, the Dr.'s PA is terrific throughout the whole process.
3.7 Rating
June 19th, 2012
Having operation with Dr. but not thrilled with office staff
5.0 Rating
March 20th, 2012
Dr. T is a doctor because of his love of medicine , not money.
Dr Tompkins was very up front an honest and explained my condition in a way that was understandable to me and not in the least bit condescending. I have already recommended him to friend's. My father was a doctor as was his father and his father and I have worked in the medical field. There is always going to be someone you can't please, but De. Tompin's passion and genuine care for his patient comes through. His staff was very friendly and professional which is very important as they are the first impression of not only how the office is run, but how the doctor prefers his office be run. He did an excellent job on my procedure and I have complete faith that he will perform just as well on the next. Also, his PA is the bomb!!!
3.7 Rating
September 6th, 2011
Good surgeon but...
I had surgery with Dr. Tompkins last year and while the outcome was ok, I feel that he and his staff could be doing a lot better in terms of patient communication. I felt that once I was operated on I was pretty much on my own. Communication with their office is tedious and to get a return phone call takes a few days on average - not particularly helpful when one just had surgery and needs a question answered. Tompkins himself is more or less aloof and done with the patient as soon as he's gone over the usual spiel. Jeff, his nurse practitioner, is much more approachable and takes more time. But again, all that pretty much ends once the surgery has taken place. Office staff is rude and generally not compassionate to people in severe pain - especially Dora. Ugh. Every time I had to call their office I was glad when I could hang up again. All in all I would not go there again and rather try to find a good surgeon AND good communication.
5.0 Rating
May 26th, 2011
The wok of Dr. John Tompkins
5.0 Rating
July 14th, 2010
Dr is very good But!
His office staff and the office manager are in the wrong profession. They should be working at the morgue. For people in severe pain and discomfort should never be greeted by these people especially the office manager I feel every time I talk with her I feel I am truly bothering her. She is not why i go there its Dr Tompkins who is great she on the other hand has not one ounce of compassion in her at all. I have almost left him because of her alone terrible staff.
Nearby Doctors

Dr. John Tompkins is similar to the following 3 Doctors near Plano, TX.