Rate Now
Share Your Experience
Have you seen Dr. John Salmon?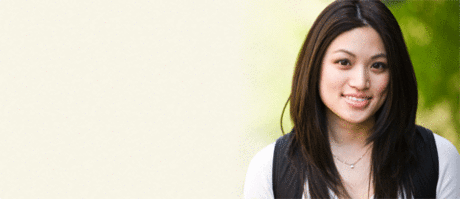 Birth Control
Get the facts about birth control so you can decide which type is right for you.
Quality Rating
Highly Satisfied
16 Ratings with 8 Comments
5.0 Rating
May 4th, 2017
Great Doctor
Have been going to Dr. John Salmon for many years and he is an outstanding Doctor in my opinion. He is the best Doctor I have seen ever. He understands his patients and takes the time out to talk to his patients. His nurse Ashley is also a very understanding and helpful nurse. There are no complaint at all.
5.0 Rating
September 10th, 2016
visit
5.0 Rating
March 23rd, 2016
5.0 Rating
January 4th, 2016
Attentive doctor.
I have taken my 81 year old dad to Dr. Salmon (and go into the examination room with him) for several years now. Our wait time has never exceeded 10 minutes and is usually less than 5 minutes. The nurse (same one all these years) is sweet and friendly. Dr. Salmon is focused on the patient, uses language we can understand and listens carefully when we describe symptoms and ask questions. In addition, the man takes his time. I have never felt rushed or under any subtle pressure to hurry, as I have experienced elsewhere. When lab results came in the evening after an appointment and there was an indicator of something not right, Dr. Salmon called our house at 8:30 at night to let us know and instruct us. Not a nurse, not a receptionist; HE called. I firmly believe Dr. Salon saved my dad's life two years ago. A friend got Dad on with the "Ozark Herbalist", in Ozark Mo., taking all sorts of supplements and the most extreme diet I have ever heard of. He steadily deteriorated and within 3 weeks was curled up in the corner of his sofa barely moving - not even walking to bed at night - and was asleep 20 hours a day. I was scared to death. I called Dr. Salmons office and he called me back in less than 20 minutes and told me what to do. Dad completely recovered, and quickly too. The only problem I have had at Dr. Salmons office is the difficulty of getting prescriptions from their office to the pharmacy. They LAG, so pre-order them or you may wait days for them. I once made five trips to Walmart in seven days to retrieve 3 prescriptions ordered on the same day. There is truly no excuse for that.
5.0 Rating
February 22nd, 2014
Dr.John Salmon and entire staff are the very best!
Dr. Salmon is the best I have ever had. As my primary physician one could want...with a multitude of health issues, he has always been a knowlegable, caring person. He works with all my specialty physicans and is a credit to the medical professtion! Dr. Salmon is the most knowlegable I have ever had in my 50 or so years in 77 years. He not only treats me for many issues and confers with all the other specialty drs. I must see. He is a caring and thorough doctor who has an excellent staff who work together to help the patient in all aspects of their healyh.
5.0 Rating
September 24th, 2013
Mrs.
I have been a patient of Dr. Salmon's for many years. His level of care is amazing. He listens, talks to you, and truly knows you as HIS patient. I give he and his staff the highest marks of excellence because they truly care and I know when I see them they are going to give me the best are possible.
5.0 Rating
May 14th, 2011
Robert Sanders....Retiree
I have been a patient of Dr. Salmon since he first came to Branson. He is a true professional with a staff that is as caring as he is. Everyone in that office are the best in their field.If all health care facilities were as good, our healthcare in this country would be greatly improved.
5.0 Rating
April 19th, 2017
3.0 Rating
July 5th, 2016
5.0 Rating
June 2nd, 2016