Rate Now
Share Your Experience
Have you seen Dr. John Serocki?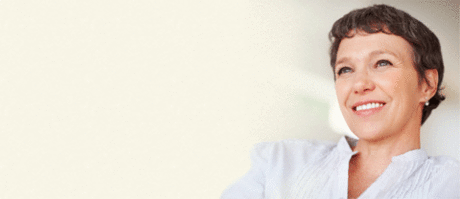 Fibromyalgia
Get the facts about fibromyalgia, including the symptoms and conditions that may be related to it.
27 Ratings with 11 Comments
2.0 Rating
June 19th, 2016
Registered Nurse
FOR ALL WORK COMPENSATION CASES: I'd think about it twice before choosing this doctor or anyone who the wc case manager or adjuster recommend. Sad to say but most of wc doctors lean towards the insurance to save them money and often times dismiss the injured worker. Often making statements it's not work-related. I'm so sorry for all the victims of this broken system. I'm one of those victims not willing to give up that easy. Educate yourselves as much as possible about wc rules and your rights. Don't always believe what the first doctor tells you. You have the right to a second opinion. Dr. Serocki and many others should feel ashamed because they do ruin a lot of people's lives by their actions. A lot of times, future treatment depends on their evaluation, and many of us are left without medical coverage, jobs, and ability to continue to work and be productive!!!! Thanks a lot docs!!!!!
2.0 Rating
January 28th, 2016
worker compensation
1.0 Rating
July 28th, 2014
He's excellent at Saving Insurance Comp Money
He's excellent at saving insurance companies money. Incredibly inpatient almost like he felt guilty about having to lie about medical needs. 3 non-insurance dr's out of network (paid cash for) remarked my affected joints were the worst seen in weeks. Dr Serokie wrote a report no issues found or noted. Really sad day when a Dr has to sell out a patients health for a Porsche. I guess that's why he broke all the insurance criteria during the time spent. He refused to examine me after I verbalized concerns being alone in a room with him and he held no discipline in the field I needed.
5.0 Rating
March 4th, 2014
Owner real Estate Investing Co.
Dr. Serocki was a very knowledgeable an caring and understanding physician I met last week, 2/14. he was patient with me and gave me great advice. he went out of his way to try and help me and I would like to thank him personally here and now. it is very encouraging the manner in which he operates and tells you the truth about your condition, a great Doctor
5.0 Rating
January 30th, 2014
Dr. Seroki is an excellent physician
On my first visit Dr. Serocki advised me straight away that the physical therapy that I had been receiving had reached the limit of its benefit. He then refereed me to an excellent neurologist who used unique diagnostic testing to correctly diagnose the nerve damage that was the cause of my condition. I had a different concern a couple years later and he correctly diagnosed my problem as an issue that would heal on its own. Top notch Doctor, and a nice guy.
1.0 Rating
October 23rd, 2013
Didn't feel comfortable
Dr didn't bother to exam the injury — It was a vary confusing appointment. We waited in the lobby for 2 hours In the exam room for 30 min He left 3 times Took on phone call Didn't discus the injury in detail. He abrutly left the exam room and asked an person outside the how long was that. She replied 30 minutes. Our private dr recommended surgery after a consult with a specialist. He was told it was the result of a work injury (reported to his employer) My husbands work comp insurance recommend Dr Serokie. Dr Serokie said no surgery was recommend. My husband is in a lot of pain sleepless nights do to pain and was given the opt to take pain medication until the surgery. Because of Dr Serokie (later learned not a specialist in that body part) denied surgery my husband is totally miserable and addicted to pain medications. Per the specialist (2nd) fallow up visit. It's an easy fix. Dr Serokie is not well respected as a patient advocate. He works for employers not patients. His job help employers pass the medical care responsibility to anyone else. The patient becomes a victim of the system.
1.0 Rating
July 29th, 2013
He didn't seem to care
My dr was really concerned about the pain I have in my neck down to my hands. Sent me to serokie via a workcomp agreement? Serokie was seemed board not present. As if what ever I had to say didn't matter. I later found out why he disregarded my drs opinion and wrote a report that befitted the insurance company 100% not addressed any of my life limiting issues. Creepy I would not recommend him
1.0 Rating
June 6th, 2013
Beware
1.0 Rating
January 22nd, 2013
Fire Fighter /EMT /Rescue /Community Volunteer
I have found John Serokie to be a true life insurance advocate. what does that mean for anyone needing professional care. You wont get it. How he has 20 like on his scripps page is not to be believed unless of course each insurance adjuster has liked him. stay away from this dr and the ones he groups with. you will be given half what you need and a 1/4 of what you deserve. I have 23 years working with sell outs like him. If you love yourself find another dr and grouping
1.0 Rating
May 9th, 2011
Rating includeing treatment by office staff
The clinical care I received from Dr. Serocki was fine. My overall experience, from making the appointment to paying the bill was terrible. First off, he has multiple offices with different insurance coverages. I got his name from my insurance company, but evidently saw him in an office not covered by my insurance. In trying to understand why his visit went towards my deductible and why I had to pay more than my co-pay, I was accused of refusing to pay my bill, threatened with being sent to the bill collector, and having a credit report filed stating I refused to pay my bill. I asked to speak with Dr. Serocki and was told he'd call me back. Ten days later I called to see when he was going to call me, and I was told he doesn't speak to patients about administrative and billing issues. No one told me he would not be calling me back! Bottom line: be sure about your insurance coverage! You sign a form before he will see you stating you will pay whatever they charge if your insurance coverage does not cover the visit.
5.0 Rating
March 22nd, 2009
Dr. Seroki is an excellent doctor
I tore a biceps tendon in a workman's comp case. Dr. Serocki described options I had, including doing nothing. I wanted it repaired so he immediately got the ball rolling. I had total confidence in him and he went over my MRI images with me. His staff was excellent and you get your own TV to watch while waiting. Both he and the anesthesiologist called me the next day. I had very little pain afterwards. He is a great doctor.
5.0 Rating
July 5th, 2016
Nearby Doctors

Dr. John Serocki is similar to the following 3 Doctors near La Jolla, CA.