Rate Now
Share Your Experience
Have you seen Dr. John Steffek?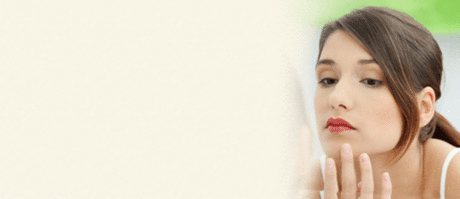 Acne
Get the important facts about acne, including the different types and what causes it.
37 Ratings with 16 Comments
4.0 Rating
October 27th, 2016
Great doctor
We have been seeing Dr. Steffek for a couple years now and he has really helped my son. He is a psychiatrist and he prescribes medication, if that is not what you want, then you need to see a different doctor. He s very knowledgeable about medication interactions and side effects. He has always been straight forward but kind and compassionate toward me and my son. Whenever I have questions or issues I can call and talk to someone right away and they will talk to Dr Steffek and get back to me within an hour or so. I've even had him call me himself late at night to check in on how things are going. Yes sometimes it can take a long time to be seen but that's because he has lots of patients and tries to see everyone he can each day. He cares about his patients. He only takes a few insurance plans so I pay out of pocket to see him but I feel its worth it.
2.0 Rating
July 15th, 2016
5.0 Rating
October 25th, 2015
I left a message with his staff 9 months ago and 4 times after that just wanted him to know that he made a very big impact on my life and helped me, but he never returned my call. I was his pt. when he was in Chicago well i went on to become a nurse because of him and wanted to thank him but i guess i won't have that chance
2.0 Rating
March 14th, 2015
5.0 Rating
November 1st, 2012
We have been with Dr Steffek for both of my children for over 10 years, I hate the wait but he's well worth it.
2.3 Rating
October 10th, 2012
5.0 Rating
July 30th, 2012
Horrible billing office
Billing staff is extremely in knowledgeable about billing and insurance information. 6 mo. Layter the billing lady informs me they never got re imbursed for initial testing. Which I paid cash for and was given a form to send into insurance for my reimbursement. They also were not charging the correct co pay. When you try to contact you get a different answer. No one in the office upstairs knows information. Everyone You talk to pushes the problem on to someone else. Even when you talk to the billing manager she doesn't know the information she should know. Very rude and snooty lady. Very uncaring and quick to make accusations. Even when you have the insurance company call and you have reciepts you can't resolve any issues with her. Will never go back! Because of his staff.
1.0 Rating
May 16th, 2012
Awfull wait time !! Never seen worse
This wait time was absolutely rediculous I have no I dea why it takes them soo long they are probably doing nothing bak there and just like new patients to just wait all day and waste their time. I don't know how they expect patients to come back to such rediculous service.
2.3 Rating
January 9th, 2012
Dr Steffek is the best. The wait is always long but knowing this you can adapt. His reception attendant, Charlie, is also great. His office and booking keeping staff are terrible. I have twice had to pay cash for very expensive medication because they take forever doing their jobs. Re: Doctor referrals.
1.0 Rating
October 14th, 2011
5.0 Rating
January 7th, 2011
Dr. Steffek is absolutly wonderful! No doubt the waiting time is horrible, but once you get in to see him, its obvious why. He takes his time and really listens to what I say. I was diagnosed accurately and stayed with him for over five year. I now live in New Mexico and wish I could find another Doctor like him. The staff is always friendly and willing to help when I call in. The environment is warm, welcoming and always clean.
5.0 Rating
December 13th, 2010
Dr. Steffek is great!
Our experience Dr. Steffek as a family has been great. Over the last 3 years our son has had drastic improvement in his performance at school, and his level of anxiety has been greatly reduced. The waiting time for appointments can be long, but his office is always booked and I expect that when you are dealing with feedback from each patient (whom he sees personally on every visit). I have recommended him to two other families and would do so again. It is always easy to book appointments and the staff is thorough with the paperwork needed for school. I have never felt rushed when meeting with Dr. Steffek. Using him as our doctor was the best decision we have made as a family.