Rate Now
Share Your Experience
Have you seen Dr. John Cho?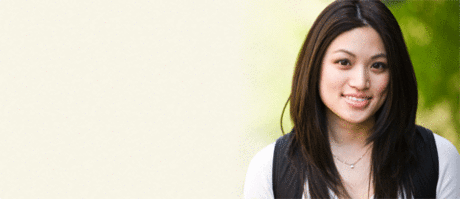 Birth Control
Get the facts about birth control so you can decide which type is right for you.
21 Ratings with 11 Comments
1.0 Rating
May 18th, 2015
I went to doctor Cho for sore throat that hadn't gone away in about a week. Doctor Cho requested for a Strep Throat test and then took a look (a long look) and somehow determined that nothing was wrong. I then asked Doctor Cho if it was normal to have one side of the throat so swollen and painful and no pain on the other side. To which he took another look (long look again) and became more concerned, but still said to give it a few days to see if it goes away naturally. After a moment of silence, my girlfriend asked Doctor Cho if the bumps on my uvula were normal. To which he looked puzzled, took another look (long look again) and became more concerned. He then said that he is unsure, referred me to a specialist, and asked if I had any questions?! What?! I wish I could post a picture here, because within five seconds the average person would be able to identify the swollen tonsil, red and swollen right side of throat, and bumps on the uvula. It look Dr. Cho three looks, and my girlfriend and my input to make a simple diagnosis - and then an "I don't know but you should see a specialist" to top it all off. I left this doctor with extreme frustration thinking, "Why did I even go to the Doctor? I am going to get a bill in a couple weeks for what?" I haven't been to a doctor as incapable as this one, DO NOT go to doctor Cho for any reason. Doctor Cho you have received my first poor review of a doctor!
5.0 Rating
December 19th, 2014
Love Dr. Cho. He was always very thorough. He has always showed concern and compassion.
5.0 Rating
January 21st, 2014
Best primary physician I have ever had.
5.0 Rating
December 19th, 2013
Great doctor for 11 years.
Thanks to Dr. Cho being thorough, I was lead to the right treatment and sometimes specialists for various issues: Polycystic ovaries, hypertension, severe anemia and obesity. My parents see him too and agree that he is very thorough. He doesn't push you off, he spends time with you during visits, asks questions, answers your questions, follows up personally or has his nurse call to give test results. He is up to date medications and health concerns. He takes interests in his patients: their career, families, travels, etc. I like his staff and the fact that te office is open nights and weekends. I recommend Dr. Cho over an over.
3.7 Rating
August 15th, 2012
Pragmatic and consertative approach to health
I find Dr. Cho's medical pragmatism to be very helpful. I am a mid-30's male and have seen Dr. Cho on a few occassions. He is very reluctant to "medicate", and chooses a more conservative approach by treating symptoms. At first, this was difficult to accept. I had a cold and wanted antibiotics. He was reluctant to prescribe becuase he believed I had a virus and anti-biotics would not help. He did prescribe them to me but advised against their use, and instead asked me to let the cold run its natural course. Reluctantly, I took his advice. The cold went away in a few days. I appreciated his medical advice not to "medicate" unnecessarily. He has taken this same approach on other areas where mainstream media is advocating for a health solution but has suggested not doing it simply because "it's popular". I value this medical approach because I feel that he is more interested in treating a symptom and not simply trying to make me feel 100% better immediately. Treating the sysmpton is what I need, even if feeling better is what I want.
5.0 Rating
July 2nd, 2012
Dr. Cho gives straight forward honest advise and takes jis time to explain everything. I would reccommend him to others especialy those who do any international travel.
2.3 Rating
April 21st, 2012
Why Bother?
Dr Cho leaves me feeling like "Why did I even bother to come in here today?" He doesn't listen and he doesn't ask if there's anything he can do for you.
1.0 Rating
February 14th, 2012
Run, don't walk AWAY from this Doctor
1.0 Rating
October 16th, 2011
Questionable methods
I have been treated for my health problem for a very long time and when a problem arose with my heart Dr. Cho never properly diagnosed the problem. It took a heart specialist to detect the problem. Further, Dr. Cho does not seem to be too caring of his patients. He prescribed medications with over 10 refills for each of the medications that I was taking and never even mentioned to come back to see him at any time during my visit with him.
1.0 Rating
September 28th, 2010
I'm never come across such an ignorant and just outright confused man in my life; much less a doctor. What has now successfully be diagnosed as a simple staff infection at the emergency room was over an hour with "Doctor" Cho at Urgent Care.example of questioning:Cho: "so this just appeared this morning?"Me: "Yes"Cho: "Okay, where is the rash?"Me: "It's not a rash, it's this huge, raging infectious looking spot right here"Cho: "Okay, and that's been going on for how long?"Me: "This morning..."Cho: "I'm not sure if we can treat this rash here"I'm not kidding. I'm not over exaggerating. This conversation happened, repeatedly, in a cycle, for at least 10 minutes before I just left in frustrated tears.
1.0 Rating
August 5th, 2008
Horible Doctor
Dr. Cho was one of the worst doctors I have ever seen. He ignored everything I had to say and came up with his own off the wall diagnosis that did not match the symptoms I was having. I told him numerous times that his diagnosis and symptoms did not match the symptoms I was having (allergic reaction). He told me to go to the drugstore and purchese otc allergy medication, I told him I was already on prescription allergy medication and it was not working effectively, he said if I did not get better to see my primary care in three weeks. I saw Dr. Cho at the urgent care, however I would advise you to find a different doctor even at the urgent care. He was very rude and seemed like he only wanted to get patients out the door as fast as he can. Horrible, Horrible doctor