Rate Now
Share Your Experience
Have you seen Dr. John Maher?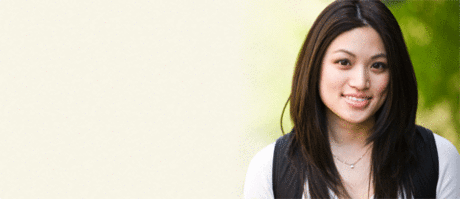 Birth Control
Get the facts about birth control so you can decide which type is right for you.
Quality Rating
Highly Satisfied
36 Ratings with 8 Comments
5.0 Rating
June 5th, 2017
Excellent OB!
I recently had a baby with Dr. Maher. In my first pregnancy, I had a C Section when the other doctor I was going to at the time told me the baby's heart was dropping during labor. When I got pregnant again, that same Doctor (who I liked) recommended a repeat C Section and was not open to me trying to have a normal delivery. I was referred to Dr. Maher by a friend who has a successful vaginal delivery after a C Section with him. When I met with Dr. Maher, he spent a lot of time to discuss all the different possible options regarding the delivery. He reviewed my records and was open to me trying. He told me that there was always a possibility of a repeat C Section, but that as long as things were going ok, I could try. Well I am thrilled to say that all went well and I was able to deliver the baby on my own! Thank You Dr. Maher!
1.0 Rating
October 13th, 2016
Quick to Cut
2.0 Rating
October 13th, 2016
Long waits for appointments and then very impatient during my labor
1.0 Rating
April 9th, 2015
Unprofessional and Overpriced
No one was in the office when I arrived for my appointment. I waited an hour to be seen. Dr. Maher came across a little creepy (it seemed like he wanted to be viewed as "hip" more than anything else) and he was not at all thorough in addressing my concerns. The only follow-up after my visit was from the billing department and the woman I spoke to was obnoxiously rude and abrasive. I had a question about one aspect of the billing process and she immediately responded with an attitude and raised her voice. When I asked to speak with someone else so that I could pay my bill and get on with my day she raised her voice even more and called me a lunatic. Even if Dr. Maher was worth the long waits (and he's not), I would never go back because his team creates such an uncomfortable and tactless environment for patients.
1.0 Rating
May 24th, 2012
Dreadful and disrespectful physician
I was a patient of Dr. Mashers for several years, and had been reasonably satisfied, but things have gone WAY downhill in the past few months. My last three visits, I waited no less than one hour past my appointment time to see him, and twice the wait was two hours. When I experienced spotting just shy of 6 weeks into my first pregnancy on a weekend, his answering service told me they'd page him and he'd call me back. Some 6 hours later without hearing anything, I called back and they said they'd erred, that he wasn't on call that weekend and I should go to the ER (they weren't sure which ER, though). My first office visit post miscarriage, he was two hours late and spent maybe two minutes with me in the exam room. When I became pregnant again, he told me and my husband, "If you need anything day or night, call me." I had another spotting miscarriage scare shortly thereafter on a weekend, and the answering service indicated many attempts to page him and left him several voicemails over a period of about 4 hours. I finally decided to just go to the ER. On my next office visit, at which my husband was present, we brought up the incident and the fact we were unhappy that yet again he had been up reachable and had never followed up. He became nasty and defensive and began to berate me WHILW performing a vaginal ultrasound with my husband, a midwife, and a nurse in the room. I have never been treated so disrespectfully and unprofessionally before. Ladies, if you want to be treated with dignity and respect, and not by an irresponsible dr. with anger management issues do NOT see Dr. John Maher.
5.0 Rating
May 4th, 2012
Dr. Maher delivered my twins and he was awesome through the entire process.
5.0 Rating
July 23rd, 2011
Great Dr.
5.0 Rating
February 22nd, 2011
Great Dr.
5.0 Rating
June 5th, 2017
5.0 Rating
May 22nd, 2017
1.0 Rating
October 13th, 2016