Rate Now
Share Your Experience
Have you seen Dr. John Thalgott?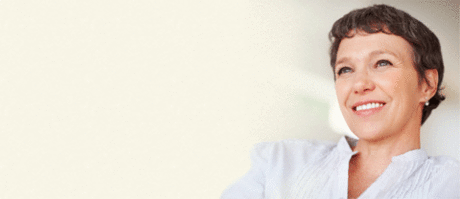 Fibromyalgia
Get the facts about fibromyalgia, including the symptoms and conditions that may be related to it.
44 Ratings with 14 Comments
5.0 Rating
August 24th, 2017
Exceptional Doctor
5.0 Rating
November 21st, 2016
1.0 Rating
March 24th, 2016
Absolutely AWFUL office staff
No matter what time you set your appointment for - you will wait THREE HOURS to see this doctor. I tried everything, including being the FIRST appointment of the day - and it didn't help! It doesn't matter that you're in pain, you're missing time from work, you've inconvenienced other people to get to this appointment - nothing matters. You will WAIT THREE HOURS. His administrative staff is the ABSOLUTE WORST I've ever had to deal with. They seem to think that if you object to being kept waiting THREE HOURS every time, that YOU are the one who is being unreasonable. No doctor is worth that. There are other doctors. Find one who doesn't treat his patients like cattle.
5.0 Rating
December 2nd, 2015
5.0 Rating
October 8th, 2013
Very satisfied
I was very afraid of having spinal surgery, especially at 29 years of age. Dr. Thalgott talked to me and showed me my MRI and afterward, I knew that surgery was the right decision and I felt comfortable with him doing the procedure. My appointment to figure out if I needed surgery was on a Thursday, the following week on Friday, I was on the operating room table. He knew how much pain I was in and got me in really quick. The surgery went well with no complications. At each of my follow up appointments, he answered all of my questions and I was pleased with his level of care. The ONLY negative thing I really have to say is the wait time for the appointments. One time, I had to wait 2 hours after my scheduled appointment to see him and I had to bring my two young children with me. Thankfully, they were well behaved the whole time. I did leave to eat lunch at some point. I understand that he is a great doctor and everyone wants to see him, I just wish they would have appointments on more days rather than just Tuesdays and Thursdays. I am now 99% pain free and so happy!
1.0 Rating
February 8th, 2012
Will find another Dr.
5.0 Rating
November 18th, 2011
THE BEST
5.0 Rating
May 13th, 2011
Excellent Surgeon
John Thalgott is an outstanding surgeon. Has flawlessly fixed my wife's back and mine, much different problems. He performed a modified spinal fusion L3 through L5 and has eliminated the piercing pain. Can't say more positive this. the disk at L4/L5 was worn away with some bone on bone.
1.0 Rating
August 26th, 2010
Bad Experience
He treated my young teenage daughter for scoliosis & prescribed a back brace (that was taken to her appointments) which was bending her in the opposite direction it should have been. He never recognized this, although her brace was with her in the exam room at each appointment. When her curve continued to progress he recommended surgery and his arrogance was apparent when we said we'd be getting a 2nd opinion. Two highly rated scoliosis surgeons saw her & did not feel surgery was appropriate at that time & one of them expressed alarm when we mentioned who had been treating her (I have never heard another Dr. express the concerns he did about another Dr.) For reasons beyond my control, Dr. Thalgott did perform the surgery, after which she spent several days in intensive care (which we were told was normal for this type of surgery). Although she is currently doing ok, we will keep all records in the event of any future difficulties. His arrogance belies his shortfalls.
1.0 Rating
March 15th, 2010
federal indictments, fraud, malpractice, "medical mafia"
all you have to do is google Thalgott along with "fraud" "malpractice" "medical mafia" and you will get the idea that ot ...
5.0 Rating
March 10th, 2010
Cutting is the last opion
5.0 Rating
October 7th, 2008
Want a Doctor that Cares and Will Listen?
I haven't seen Doctor Thalgott in a number of years although I have seen a number of doctors over the last 20+ years. Of all the doctors that I've seen I would rate Dr. Thalgott as the best, yes, some times you had to wait a while to see him, but isn't waiting a small thing to give if he spends the time to correctly diagnosis and treat your ailments? I say yes....