Rate Now
Share Your Experience
Have you seen Dr. John Valvo?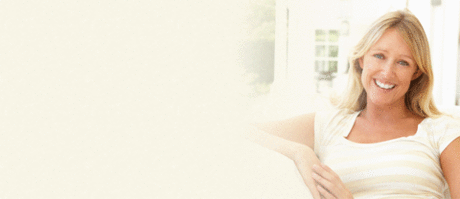 Hysterectomy
Learn about why this procedure is performed, who gets it done, and the different types of surgeries available.
53 Ratings with 16 Comments
4.0 Rating
August 1st, 2017
NEW PATIENT
5.0 Rating
August 24th, 2016
A very good Doctor!
2.0 Rating
March 9th, 2016
If I knew all this before I would have switched doctors
Apparently Dr. Valvo does not allow a patient to bring his wife during procedures. Had I known ahead of time, I would have found someone else. I would have liked to have the support. I also had to change my appointment last minute because he was going on vacation and the other days provided were inconvenient.
1.0 Rating
November 3rd, 2015
Worst Physician Ever
I just left Dr. Valvo's office after about 5 minutes of seeing him. I have had Blood in my urine for over 3 months now and at this visit Dr. Valvo rechecked my urine. He said there was no blood in it. REALLY!!! Then why was there blood & bloodclots on the toilet tissue?????? I am definitely getting a second opinion from a REAL UROLOGIST!!!!
5.0 Rating
May 2nd, 2013
Dr. Valvo is an excellent doctor. He saved my life. I needed my kidney taken out and he performed surgery on me. He followed up while was in the hospital and made sure I was taken care of. The nurses at the hospital were spectacular. I have never met a doctor more intelligent or caring as he is. I would recommend him to my family and friends. These reviews on here confuse me because the Dr. Valvo that took care of me was phenomenal.
5.0 Rating
April 1st, 2013
Awesome
Great doctor he knows what he's doing will defiantly recommend him to all my friends and family
2.3 Rating
February 11th, 2013
Surgeon does not get to equal RUDE
This man is one of the most rude human beings i have ever met! was assigned to him after emergency in hospital, he couldn't even give us the time of day after the surgery! Was curt, rude, unkind... Not to mention I went into septic shock because he didn't want to come in on sunday to do surgery- after he told us on phone to get to OR quickly as we needed immediate surgery, then he tried to prolong it till monday. Just awful experience.
1.0 Rating
August 28th, 2012
Uncaring
He was rude, insensitive and simply doesn't seem to care. I've had nothing but major problems since my minor surgery with him. At my follow up appointments with him he never examined me once, in spite of my pain and concerns. He did not want to hear anything I had to say and practically ran out of the room. I am now seeking treatment elsewhere.
1.0 Rating
August 16th, 2012
No empathy with pain
Was diagnosed w/cancer and was set up with weekly treatments. Was very blunt when he informed me of my condition. I would have rated "Bedside manner" a 0 if it was available. Since the scoping was so painful, I requested pain meds when I have the weekly treatments and he was very ambivalent about the effect this idea of facing the pain has had on my mental state. Just kept brushing my anxiety aside. Not impressed with him at all. Just hope he knows what he is doing. I haven't slept well since my first visit with him...
5.0 Rating
April 11th, 2012
As a nurse I understand that doctors are busier than ever. Some even seeing up to 60 patients a day in the office. Dr.Valvo is an exceptional doctor. I was satisfied with my appointment with him and his diagnosis was accurate. He did seem in a hurry but who isnt these days. He took care of my problem.
1.0 Rating
March 28th, 2012
This was my first visit here with Dr. Valvo. Walked in asked me what was wrong told him and then told me to take some meds for a month and come back and see him. After he told me that he started walking toward the door and walked out as I was asking him questions. Makes a lot of money and may know his stuff but is a complete jerk. I hope that some day he is stuck in a situation with his health and people wont give him the time of day to answer his questions. Will not be going back, scheduled a follow up with another DR.