Rate Now
Share Your Experience
Have you seen Dr. John Vanore?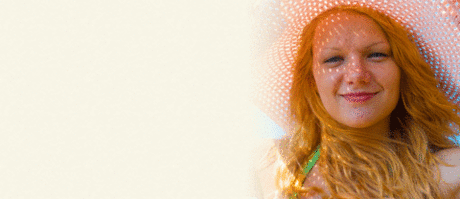 Skin Cancer
Get the facts about skin cancer, including the different types and symptoms.
21 Ratings with 13 Comments
5.0 Rating
November 16th, 2015
Excellent Care
1.0 Rating
April 29th, 2015
Unacceptable front office staff at Glendale location
On time for my appointment, I was told the computers were down and to take a seat. Not my first time to visit any doctor, I asked if there was anything I need to fill out. I was told no and they would call my name when doctor was ready to see me. While waiting, several patients walked in and were handed clipboards with paperwork to fill out. I watched the three people sitting in their 'scrubs' eating snacks, the only guy there was kicked back and holding the bag to his mouth to pour in every last crumb...class act. After 15 minutes, I went to the guy at the counter and asked how much longer will it be as I came in on time and he tells me the doctor is running an hour and ahalf late! I asked when was he going to tell me that, and his reply was "Our computers were down so I didn't know then." But now he knows...so why not tell patients who are waiting??? I said, "Are you kidding? Who pays for parking, do you validate?" He said, "I'm not paying your parking.".... I turned around to leave, stating this place was a joke...and of course, he says "Have a nice day, sir." I called my health insurer to document my complaint. Reading the reviews, I can see I'm not alone in what other patients have experienced and now I'm second-guessing the fact that I rebooked my appointment with this doctor at his other office location.
2.3 Rating
February 9th, 2015
Patient
1.0 Rating
June 1st, 2014
Miserable doctor, miserable staff, miserable visit
To put it nicely, I have met rabid, stray dogs with better manners than the people who work in this office. I've had chronic fevers and infections due to my tonsils. It took them 4 months to schedule my surgery. Dr. Vanore has the personality of a dead, poisoned fish. He doesn't confirm your name, ask what medications you're on, answer your questions, and is everything a rude doctor would be. I work as a nurse, so I've met my share of condescending doctors. He takes the cake. Decent surgeon, miserable human being.
5.0 Rating
March 3rd, 2014
ear
2.3 Rating
August 8th, 2013
No explanation for treatment, procedure, etc
I got my nose cauterized very recently. He did not tell me what was wrong with my nose. He just checked it, put medicine to numb, then cauterized it. He didn't even tell me why he's cauterizing my nose until my mom asked why. He didn't tell me anything I would expect after the procedure. He just left after he cauterized my nose. I wish he told be what to expect because I have some extra pain that I am not really sure about. I don't even know the "Do's and Dont's" after cauterization. Basically, I'm checking the internet for answers. He did not talk to me about the treatment and the condition of my nose. No explanation.... I understand he has other patients but really? I'm not really sure how I feel about a doctor burning my blood vessels.
2.3 Rating
July 25th, 2013
Hi. He is truly most rude doctor i have ever met. When i was at his office for consultation he never looked at my face and when i was giving him question regarding my tonsillactomy he answered the way that i did not want to give him second question. He did surgery and i did not see him asllep in OR and after that he never came to see his patient. But the surgery was ok . Im in a recovery process and think becides all minuses i talked about he is not a bad doctor. He knows what to do maybe he is just tired patients:))
2.3 Rating
April 17th, 2012
Rude Staff "Stephanie"!!
Doctor is Professional!! BUT very rude staff "Stephanie" acts as professional but "NOT"!!! very rude kept interrupting & talking while i was trying to assure something with her on the phone regarding a surgery, no courtesy and has nothing to do with proficiency and customer service,poor etiquette!!!!
1.0 Rating
April 1st, 2012
Rude
2.3 Rating
January 28th, 2011
DR. JOHN F. VANORE. MD.
3.7 Rating
November 18th, 2010
5.0 Rating
September 2nd, 2009
Jeanette from Glandale, CA