Rate Now
Share Your Experience
Have you seen Dr. John Veltman?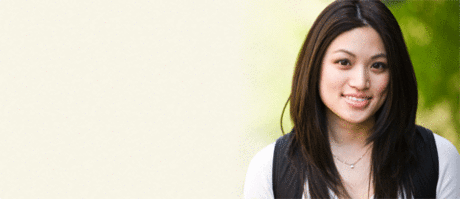 Birth Control
Get the facts about birth control so you can decide which type is right for you.
Quality Rating
Highly Satisfied
37 Ratings with 10 Comments
5.0 Rating
July 27th, 2016
Great caring doctor.
This doctor is excellent. He is more of a urgent care type doctor, and for those that need not real serious health needs. If you have serious health problems/needs, he will not continue to care for you because his medical decision is to not care for serious/long term needs, but rather for that type patient to see a family type doctor on a regular basis. That does not make him a bad doctor, unfair statements being made on here. I have been going to him for years, and I have never heard him or anyone else he employs speak of other patients, breaking confidentiality. I went once and was diagnosed with the flu (positive test), and the only reference that was made concerning other patients was only a general statement that they already had a few other flu cases that day, and that week. That is general speaking, nothing that is not on the evening local news. As far as promptness, his appointments do not move fast, because unlike most doctors, he explains everything to you, and talks to you, not over you. I know when it is my turn, he will give me the very same care he gave the patient before me. He is wonderful to his patients.
2.0 Rating
February 8th, 2016
Beware
This doctor and staff are very nice but caused me to be concerned. After only going to see the doctor a few times. The staff and doctor told me intimate details about the other patients that were there the day I was. I found this so disrespectful and unprofessional that I discontinued seeing this doctor. I guess some people don't mind this kind of thing looking at the other reviews but my medical condition is mine not the entire practices and other patients.
5.0 Rating
October 19th, 2015
One of the BEST doctors out there!
I happened to stumble on this website while doing some web surfing and was SHOCKED that Dr. John Veltman would have any negatives against him. I never, never, never post anything on sites like this; however, I just want to set the record straight if anyone is on the fence about going to see him. First, let me say I live in North Carolina and drive 4 hours to see this doctor. WHY, you may be asking? Well, initially when he became my doctor I did live in West Virginia and relocated because of a work move. Nevertheless, I retained Dr. Veltman as my family doctor because of his caring to his patients. This man is truly concerned about your well being. Without going into my medical history, I will say that no other family doctor has listened to me, and I truly mean listen, take all the time that is needed with me, doesn't rush me through my visit, does any testing that he sees may benefit me, and has the BEST bedside manner of ANY doctor ever! He stays current on his knowledge of new medicines and thoroughly goes over any new prescription with any potential side effects that it may have. I tell you it will truly be a sad day for us patients and a loss to the medical profession when he decides to retire. Furthermore, his staff is awesome. They are so friendly and will truly try their best to work with me on scheduling my appointments. This entire office can be summed up in two words....TOP NOTCH!!! Lastly, I want to say Thank You Panhandle Medicine for putting me back together again when I get broke into pieces, you all are the BEST!!!
2.0 Rating
September 29th, 2015
Age discrimination
After 10 years, I was tossed out due to having Medicare. What kind of a person will no longer treat a patient who is using insurance that was earned after decades of paying for it. I consider this age discrimination. Also, he is not affiliate with a hospital and cannot admit a patient to the hospital.
5.0 Rating
March 2nd, 2015
Love Dr Veltman
5.0 Rating
December 23rd, 2014
I am so disappointed to read any negative, defamatory opinions expressed on this site about Dr.Veltman. This is truly an intelligent, caring, compassionate and nonjudgemental physician. I myself am a nurse and I have been a patient of his for numerous years. All of my medical problems have always been promptly addressed, appropriately explained and thoroughly treated. Dr.Veltman constantly shows extreme and sincere concern for my wellbeing. I never feel rushed and the staff are very down to earth and friendly. Shame on those who insult and scrutinize this wonderful man. I highly recommend him as a family doctor!!
5.0 Rating
September 11th, 2014
upset former patient
I had loved this doctor the best one i ever had was very caring and down to earth & understanding . Then i get a letter in the mail out of the blue stating that he thinks im to server to treat anymore & end of Dr.Veltman. I was shocked i didnt understand why & still dont it makes me very upset i mean he could of talked to me about whatever was bothering him but nope just a letter. So cant help but to wonder does he really care or is it all an act.
5.0 Rating
September 5th, 2014
GREAT DR.
DOCTOR VELTMAN HAS THE BEST BEDSIDE MANNER OF AND CARES FOR HIS PATIENTS. ALWAYS A SMILE AND GREAT CONVERSATION WITH HIM AND HIS STAFF, EASY GOING I HIGHLY RECOMMEND DOCTOR VELTMAN TO ALL MY FAMILY AND FRIENDS.
5.0 Rating
April 6th, 2011
5.0 Rating
October 26th, 2009
Best MD around
5.0 Rating
January 10th, 2017
Nearby Doctors

Dr. John Veltman is similar to the following 3 Doctors near Martinsburg, WV.