Rate Now
Share Your Experience
Have you seen Dr. John Verrilli?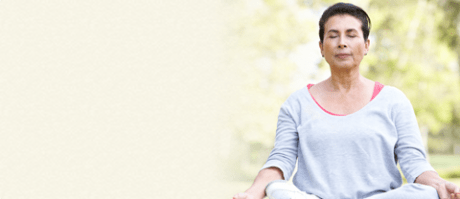 COPD
Get the facts about chronic obstructive pulmonary disease (COPD), including symptoms and complications.
14 Ratings with 7 Comments
5.0 Rating
November 30th, 2015
I have been cared for by Dr. John Verrilli for several years now and followed him when he moved twice. He is a wonderful doctor. I want the best diagnostic doc there is and he is that. I like that he is efficient and clear. I recommend him to you.
4.0 Rating
March 27th, 2015
1.0 Rating
October 31st, 2014
ISIS has nicer doctors than him
Hands down the rudest doctor I've ever visited with. Cuts you off mid sentence, turns questions around on you and has 0 empathy. Heard doctor bad mouthing office workers, questioning competency of other doctors and joking about patients through the door. He's obviously very smart but should not be working with the public.
5.0 Rating
August 6th, 2013
Comprehesive Care
Dr. Verrilli is the best doc I've been to in my 40+ years. I've seen a couple of post that he'll ask a number of questions like a cross-examination. He does. And, frankly, that's part of the great care. When in doubt, he'll order the test/s vs tell you to monitor things and come back in a month. He excels in preventative care and he in methodical and comprehensive in his approach. He'll also spend time with the patient--not just rush you through like most docs. GREAT doctor.
5.0 Rating
February 24th, 2013
Brilliant, Thorough, Saved My Husband's Life
Here's how it works with Dr. Verrilli (and he has been my primary care physician for close to twenty years, and I have followed him out the door twice now when he has changed practices). He has a particular list of routine stuff he has to get out of the way. He rattles this stuff off like bullets. It's part of the protocol, but because he wants to be punctual for everyone (and I have had him apologize for making me wait 15 minutes!), he gets the crap out of the way first. Just do it, yes/no. THEN he will look you in the eye and listen to your health problem. He is brilliant and leaves no possible stone unturned; if in doubt, he orders tests, and because of this, my husband was diagnosed early enough with stomach cancer that he was saved. Most stomach cancer is found on autopsy, but instead of shoving a bottle of Maalox at my spouse, he did that AND ordered an endoscopy and colonoscopy. He saw him daily at Swedish, and had 6 other specialists on board. It's been 9 years since then, and we owe this man a life. If he is brisk and you need your hand held, go somewhere else to someone who will pet you and praise you, but may not know what he knows or be connected to the specialists that he can pull on board. If you have serious health issues, this is the man to see. As he would say: "Any questions?"
1.0 Rating
October 28th, 2012
Is He a Prosecuting Attorney or a Doctor?
His diagnostic system is more akin to an attorney cross-examining a hostile witness than a doctor trying to communicate with a patient. He works from some sort of template on a laptop computer, never looking you in the eye. You have to fit your answers to satisfy the questionnaire. Very poor communicator.
5.0 Rating
August 19th, 2012
4.0 Rating
July 13th, 2016
5.0 Rating
July 12th, 2016
4.0 Rating
May 18th, 2016
3.0 Rating
February 2nd, 2016
5.0 Rating
January 23rd, 2015