Rate Now
Share Your Experience
Have you seen Dr. John Zipperer Jr?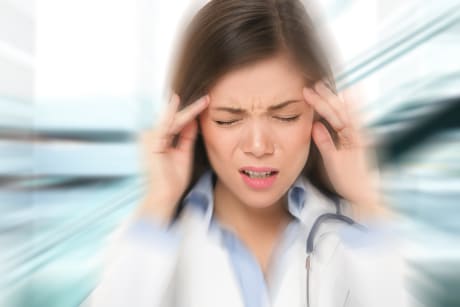 Migraine
Get the facts about migraine headaches, including the different types of migraine and migraine triggers.
66 Ratings with 9 Comments
4.0 Rating
June 16th, 2016
1.0 Rating
June 11th, 2016
TO THE BEST DOCTOR IN PAIN MANAGEMENT OF FAIRBANKS AK
1.0 Rating
January 21st, 2016
1.0 Rating
September 2nd, 2015
Very bad
1.0 Rating
August 25th, 2015
If you want a doctor that is great at manipulating his patients and sexually harassing his staff this is your guy!
He is a criminal. He will ruin your life just like he does with every other person that walks through the doors of his practice. He will tell you you are an addict, even if you aren't even taking narcotics and give you the altumatium to either have him treat you with his absurd methods of pushing methadone or suboxone on you with absolutely no need, or he will put you down as an addict in the DEA registry so that no other doctor will ever treat you. I hope he is atleast smart enough to stick a gun in his mouth before the feds come after him. Whoops, no he isn't! They already did.
1.0 Rating
August 5th, 2015
Fake pain management doc
Lots of bad bedside manners. Does not listen and accuses patient constantly of cheating meds. The list goes on Bring someone with you always if you must see this doctor. He will say anything to avoid trouble. Also do not try to suggest anything to him. He takes it as an insult. Also, when being viewed for a urine test, be prepared to have someone of the opposite sex watch you very, very closely, with the door closed. And if complain. Even if you pass your test.. Bye -bye.. you were out of line for asking for someone of the same sex to watch you. He will say, I don't have any males on staff. In my case. Than fail to add that part to your report.. Glad he's being investigated.. He is finally getting what he deserves.. He has made it so I've been without meds for over a month so far. And looks like 1 more month before I can get to see my old good doc. I'm suffer from chronic pain, fibromyalgia, damaged nerves, failed back fusion.erc,etc.. I hope you all find help. Pain is a horrible thing to live with...
1.0 Rating
April 1st, 2015
more concerned with money than the patient
I started seeing Dr. Zipperer about two years ago. I live 300 miles away from anchorage and I was flying up monthly to see him. I was told that I was going to be put on a "scholarship" of 175 dollars a month because I had no insurance at the time at that was all I could afford. I was shocked when 4 months later I received a bill for $25000.00. I called the billing department and they "courtesy adjusted" it down to around $7000. Every month for 16 months I was told that they wouldn't do the expensive send off urine tests and every month I would latter get a hugely inflated d bill. A month before I quit seeing him Dr Zippper said we aren't taking cash patients anymore you have to get insurance. Luckily my work provided me with cheap good insurance. There was no way in I was gonna let them overcharge my insurance like they had me. I went around to some other dr offices that do drug treatment and asked them what they charged a month. I was shocked to learn that the two other drs who do the same treatment charge $130 a visit INCLUDING urine analysis. I quit going to Zipper as soon as I heard that. There is no need to charge patient's thousands of dollars a month for a test that can be done for under $50 . Dr Zipperer spent more time complaining about money and medicaid dropping him as a provider than he ever did talking about my health. I strongly advice any new patients to hunt around for a good reasonable dr. Also they won't tell you this over the phone if your a new patient but the fee to see him for a first visit is a thousand dollars which is insane. I asked them repeatedly before my first visit how much money I should bring and they wouldn't tell me. Trust me you can find someone local who will only charge around 130 a visit . There is no reason that getting clean has to bankrupt you. It's ridiculous that he's trying to charge more a month then most drug addicts spend in 3 on drugs. If he was really trying to help people he would make getting help affordable. Hey could still make a hefty profit charging a fraction of what he does.
5.0 Rating
May 7th, 2014
Don't listen to the reviews about Dr. Zipperer.... he is a wonderful and caring physician, but he will not keep a patient that isn't following the correct plan, that is why patients get mad and they are fired from his clinic.....drug testing is mandatory to screen if patients are taking other drugs then that are prescribed. I recommend you see him. Thank you.
1.0 Rating
July 7th, 2017
1.0 Rating
July 7th, 2017
5.0 Rating
June 14th, 2017