Rate Now
Share Your Experience
Have you seen Dr. Johnny Lin?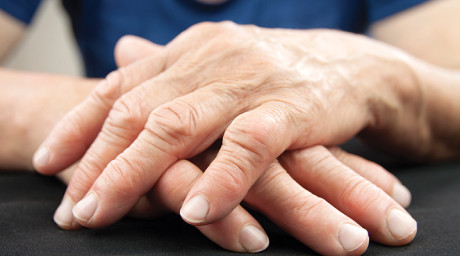 Osteoarthritis
Get the facts about osteoarthritis, including the symptoms and doctors who treat it.
Quality Rating
Highly Satisfied
20 Ratings with 6 Comments
2.0 Rating
October 17th, 2016
Mr.
Seen Dr. Lin and had OCD surgery in 2012 on my left ankle. Made a complete recovery without major complications. Had tendon and OCD surgery on my right ankle/foot in 2014 and had several problems after surgery. After many follow up doctor's visits, It took my physical therapist to suggest that my symptoms appeared to be tarsal tunnel syndrome. When I brought that to Dr. Lin's attention he then agreed, and said that I probably would need more surgery. It appears Dr. Lin is overbooked and cannot pay attention to each patients problem. Midwest Orthopedic is like a factory and a assembly line of patients with foot/ankle problems. Also, his one P.A is condescending when she speaks to you and handles a lot of his follow up visits. When you ask her if you will be seeing the doctor today she will say " If you want to wait ". If you are on the Chicago Bulls or Chicago White Sox I am sure your level of treatment would be 5 star treatment. If your just a working man like me, your not very important and they don't show a lot of interest or care in how you are recovering.
1.0 Rating
March 25th, 2016
DON'T WASTE YOUR TIME OR $! He didn't care.
Saw Dr. Lin for HALLUX RIGIDUS (very painful arthritis of the big toe) & he spent less than 15 minutes /SUGGESTED fusion surgery (my toe would not move). When I declined, he referred me to get orthotics, which didn't work. DON'T WASTE YOUR TIME OR $ (@$400 ofc visit + $300 xrays) on this Ortho.Spent over 1 hour and 20 mins on forms and waiting!! Saw Dr. Bartel (FVORTHO surgeon),who listened,cared,operated and fixed my BIG toe-back to work outs!.Dr. Lin didn't even try to help me! Disappointing!
5.0 Rating
March 27th, 2014
Experience
I'm 6 weeks post opt from bunion surgery along with toe shortening !! Doctor Lin was so professional and completly calming !! He sat with is as if he was waiting to make sure all our questions were answered !! His work is impeckable ! I'm so happy with my results ! His staff especially his PA s Pam and Katie were so concerned at any needs I had !! I came down with a bad flu and his staff offered personal cell numbers for 24 hr questions that s what it's all about I give them a 10 all around and recxomend them highly !!!
1.0 Rating
November 25th, 2013
Please get a second opinion
He put in an unnecessary rod in my leg. Led me on for six months having his lackey telling me its not healing like we want it to. To have him come in and tell me there's nothing more i can do for you and send me to someone else. He was a big waste of time delaying my recovery for six months and i have to start over. Please before he does any major surgery get a second or third opinion or just go somewhere else. This effects the rest of your life please be careful.
5.0 Rating
March 26th, 2012
I think that Dr. Lin is an excellent doctor. He can definitely afford to work on his bedside manner, but he is fantastic at what he does. I didn't like him at first because he's a little bit arrogant, but he really is excellent at being a surgeon. He fixed the problem with my ankle, that several doctors hadn't even been able to find. I would recommend him to anyone of my friends. Plus, the Midwest Center for orthopedics at rush is FANTASTIC, expecially the way every department works together. From xray to transport to casting to mri to scheduling, it is just fantastic. I always feel like I am being pampered by all the attentive staff when I go for my visit!
5.0 Rating
August 28th, 2017
2.0 Rating
August 20th, 2017
5.0 Rating
April 5th, 2017
5.0 Rating
November 7th, 2016
4.0 Rating
July 19th, 2016