Rate Now
Share Your Experience
Have you seen Dr. Jon Bishop?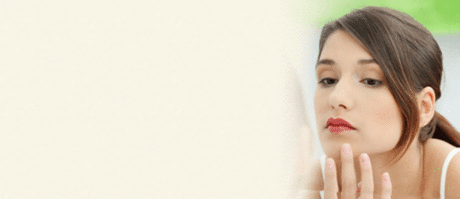 Acne
Get the important facts about acne, including the different types and what causes it.
Quality Rating
Highly Satisfied
13 Ratings with 10 Comments
5.0 Rating
January 13th, 2016
5.0 Rating
April 24th, 2015
Dr. Bishop
5.0 Rating
April 20th, 2015
Our experience with Dr Bishop and his office staff was top notch! My daughter had been struggling with very large breasts and felt that she couldn't exercise anymore. Her self esteem suffered. When we looked into a reduction we were nervous. Dr Bishop was very open and honest about everything. His staff went to great lengths to accommodate our time schedule and make the procedure convenient. I would recommend Dr Bishop to anyone. He was kind, thoughtful, professional and the results were exactly what we wanted.
5.0 Rating
April 20th, 2015
5.0 Rating
October 23rd, 2014
Excellent Plastic Surgeon in Privo
1.0 Rating
September 30th, 2013
FIND A DIFFERENT SURGEON
First, the wait to be seen wasn't EVER less than 45 minutes. Next, once you are seen by Dr Bishop, he is smug . He asked questions but didn't seem to listen to my answers. My results from surgery - I had a tummy tuck and breast augmentation. The augmentation went well... but the tummy tuck is a VERY different story. I have been miserable for the 5 years since having my surgery. My stomach was "tucked" way too tightly. In fact, it's so tight that my scar stretched as thick as 1/2 an inch in some places. Which brings me to my next complaint; my scar is WAY too high. After my scar stretched, I went into have it fixed. Dr Bishop acted way annoyed and blamed me for the scar turning out the way it did. AND he made me pay cash for the "fix". Sadly, my scar that he "fixed" turned out worse than it was before. I do NOT recommend Dr Bishop.
5.0 Rating
January 19th, 2013
Wonderful Doctor, wonderful man
5.0 Rating
March 26th, 2012
Love love love!
5.0 Rating
December 13th, 2011
Wonderful plastic surgeon with ethics!
1.0 Rating
September 15th, 2011
I do not recommend Dr. Jon Bishop
I was referred to Dr. Jon Bishop by my Dr. who I really like. These two doctors are a world apart one cares about you the other only cares about money. I dont have a problem with doctors earning good money but when it is blatantly clear that they schedule a second visit only so they can add an extra billing it is wrong.I was referred to Dr. Bishop for a pretty simple mole removal. My doctor was concerned because it was close to a nerve in my hand. I have been referred to other doctors for mole removals in the past and when I get there the doctor takes a look and then proceeds to remove the mole. Not doctor Bishop, he looks at it and says yeah we should probably remove it. I said okay lets do it. He said oh no I cant do it right now I have other patients and I cant take the time because they are waiting. I said I thought that was what this appointment was for to remove the mole. He said no we have to go down stairs then we will remove the mole, freeze it and examine it to make sure we got everything we need and if not go in again and cut out more and again go through the freeze and examine process and keep repeating the process until all edges are clear.I said I thought we would just do it here in the office. Dr. Bishop said no when you do it in the office thats when you have to have it done over because you dont get it all. So I was scheduled to come back for the procedure.When I returned for the procedure the receptionist collected my co-pay again. I asked is this just an office visit, she said yes. So I wait 30 minutes to meet with the doctor for the removal. The procedure was done in the office and the mole was to be sent to a lab. The total time from when he walked through the door until I walked out was just less than 12 minutes, which easily could have been done in the first visit. So what he did went against everything he told me in the previous visit HE JUST WANTS MONEY.To top it all off his attitude about removal of the stitches was not to come back to him but if you know someone that can remove the stitches I could have them do it. Nothing about making a new appointment to have him remove the stitches. I am sure that was because he could not bill again for that visit.Lastly it has been over two weeks and I have not heard from the doctors office as to the lab results on the mole, I guess I will call them.
5.0 Rating
October 24th, 2014
5.0 Rating
October 21st, 2014
Nearby Doctors

Dr. Jon Bishop is similar to the following 3 Doctors near Orem, UT.