Rate Now
Share Your Experience
Have you seen Dr. Jon Demos?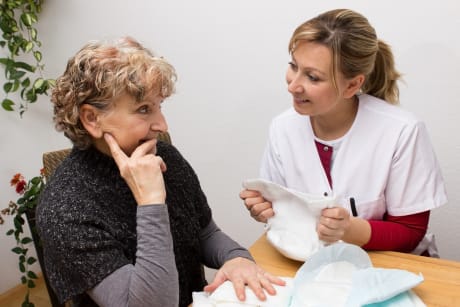 Urinary Incontinence
Learn about the symptoms and causes of urinary incontinence or urge incontinence.
Quality Rating
Dissatisfied
23 Ratings with 16 Comments
1.0 Rating
September 14th, 2017
Bad Experience. Bad Doctor.
1.0 Rating
January 12th, 2017
He Acts Like A Two Year Old Boy
This doctor throws temper tantrums in front of anyone and anywhere. I was surprised to see him at UK Medical Center. He used to work at Baptist Health, but they probably got rid of him. He is so unprofessional and says the sickening things. It seems like he wants to pick a fight. We just want to see a doctor and not a two year old boy.
1.0 Rating
October 23rd, 2016
Toxic Person
1.0 Rating
April 30th, 2016
The Worst
5.0 Rating
October 21st, 2015
1.0 Rating
September 30th, 2015
1.0 Rating
May 26th, 2015
took the money and ran
if you need help with your flow for your prostrate don't go to this one. he butchered me up something terrible. kept calling back after I left the hospital and couldn't get a hold of this one. went to my family doc who called his office and some lady manager said that she would have him call back but it did no good cause he sure didn't call back. I tell you Im not ever gonna let him touch me or even my dog again.
1.0 Rating
November 25th, 2014
Is he a real doctor?
I accompanied a family member on an appointment with this doctor. He had the be the rudest doctor that we had ever met. We decided not to have surgery with him, because if that is his attitude we just did not want to deal with it. I don't understand how he is still practicing. Did this guy really graduate from a real medical college in the United States? Does the state medical board or hospital ever look into doctors like this? His poor reviews are accurate. My uncle best described him as "an angry midget." I am not sure what in the world is wrong with this Dr. Demos.
1.0 Rating
September 28th, 2014
Worst Doctor Yet
Obviously, the standards to be a doctor have decreased. First, you have to be on time for the appointment, but he can wander in at anytime. Second, you should never have any questions because he does not like to answer them. Your better off going to WebMD. Third, there is this one way manner to address him. He is rude to you and you must be polite to him. Fourth, whatever he will not say to your face he must feel completely fine with blurting out in the hall to his staff. He has no awareness of holding his tongue on politics, the poor, race, religion, the President, women issues, or anything at all. My second encounter with him was my final determination that this man was a piece of work. He goes to the VA Hospital too. This is the kind of doctor that we give our veterans? Inexcusable behavior.
2.3 Rating
April 18th, 2014
pain experience
The doctor did surgery for my restricted urine flow. I stayed overnight in the hospital after the operation. I was dismissed and arrived home within ten minutes when the pain became so severe I could not endure it and deflated the balloon he implanted in my urine tract to stop the terrible pain. It seemed to me as if he botched the pain killers. I would not return to his office for any procedure. There must be some way to avoid that severe pain. If so, he did not know to stop it.
5.0 Rating
March 22nd, 2014
1.0 Rating
March 19th, 2014
Don't Waste Your Time