Rate Now
Share Your Experience
Have you seen Dr. Jon Getz?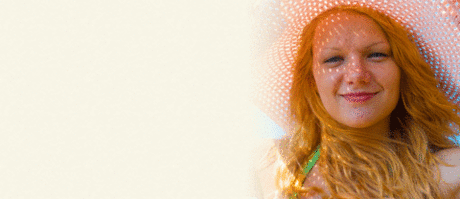 Skin Cancer
Get the facts about skin cancer, including the different types and symptoms.
46 Ratings with 24 Comments
5.0 Rating
April 19th, 2017
5.0 Rating
June 7th, 2016
Dr. Getz is a no nonsense Doctor that takes pride in what he does, he is a professional and thanks to his dedication to his profession I am alive today I wish I could do more to thank him, words are not enough, I wouldn't hesitate to have him for my surgeon if I ever need one in the future he will tell you he's just doing his job but there's more a lot more Thanks again Dr. Getz
1.0 Rating
February 3rd, 2016
This doctor is a wolf in sheeps clothing
Dr. Getz represents himself as an expert in various surgical procedures. He is an expert in none, he is a general surgeon, a jack of all trades. He horrifically maimed me for life in the surgery he performed. He is dishonest and unethical and incompetent, just look at the high number of medical malpractice lawsuits filed against him. He provided no follow-up and no accountability.
4.0 Rating
August 25th, 2015
5.0 Rating
February 14th, 2015
1.0 Rating
February 11th, 2015
Warning!
My husband went in for emergency surgery (appendix). A simple 45 minute procedure took over 4 hours because he was virtually "gutted". His appendix was not where it was supposed to be so he was cut from coast to coast. The radiologist and surgeon who got the X-ray should have known but they ignored the facts. Complications caused two more emergency surgeries and a heart attack. Steer clear! Also, St. Luke's couldn't care less about what happened to us!
1.0 Rating
February 9th, 2015
Stay away from him and his nurses
Hides his huge ego behind his so called "great" bedside manner. He kissed me in the hospital, very weird and not comforting, an invasion of space. When my lung collapsed after a procedure he did he was no where in site but when I called his office about it I get a very unfriendly and rude receptionist that demanded me to get there as soon as possible even though I had taken it upon myself to go to the hospital because I COULDNT BREATHE! Does not listen to patient concerns and told me to break my pain management contract with my back doctor so he didn't have to write a new prescription for the same exact medicine I was taking for my back. my Pain Dr was very unhappy with this. when I try to bring this up with his nurse she basically condescending and unhelpful. I would never step foot in his office again, let alone let him near me with a scalpel. Filing complaints with medicare and the medical board for poor medical treatment.
1.0 Rating
January 15th, 2015
Medical Malpractice
Take my advice see a specialist, not a 'general surgeon' like Dr. Getz who is being sued for medical malpractice.
5.0 Rating
May 3rd, 2014
For anyone that is lucky enough to have Dr. Getz as a doctor, you are in the right hands. He is compassionate, Knowledgeable, straight forward with empathy and trust worthy. He explains things well to you and answers all questions. You can tell he enjoys doing what he does with the skills he has and genuinely enjoys helping people. I was diagnosed with DCIS and it was quite large. The best thing for me was a mastectomy so that's what I did and trusted him. The first time I met him he was so down to earth and genuine I knew he was the doctor meant for me. The hospital staff said wonderful things about him and my surgery went well. One thing that I really loved about Dr. Getz was how well he connects with his patients. With genuine care for them and in a delicate time in their life when they have to put all their trust in a Dr. From the beginning when I found out this devastating news, it came so fast. From my first mammogram, after finding lump, to ultrasound, then biopsy to mastectomy all in like 6 weeks. I didn't really have time to absorb all of it . From the first meeting when I found out what I had and the best thing for me would be a mastectomy, it was hard to hear. I trusted him and at the end of my appointment I went to thank him and shake his hand and he gave me a hug instead. That made such a difference to me.... I really needed that hug. He connected with me when it was so important. All the other times I saw him...he did the same thing and gave me a hug. That was a good memory at such a hard time. I am so happy that I had him as my doctor. His nurse Jessica is awesome too. Every time I called her to ask a question or needed something she called me back within minutes. She was very caring, polite and professional. I really appreciated her too. I would highly recommend Dr. Getz to anyone.
1.0 Rating
March 4th, 2014
Failed
5.0 Rating
November 26th, 2013
Awesome
Dr Getz performed emergency surgery on me when I had been admitted on my second visit to the ER. I was misdiagnosed by ER the first time. Dr. Getz is confident and knowledgeable and I feel very fortunate to have had him as my surgeon. His daily visits while I was in hospital for a week we always pleasant and informative. I would not hesitate to recommend him as a talented and gifted surgeon.
5.0 Rating
August 7th, 2013
Good surgery
I went to Dr. Getz with DCIS. He took time to explain the surgery, go over my pathology results and answer all questions I had. I did spend time before meeting with him going over questions to ask and I took my husband with me. My husband remembered answers he gave that I did not. I tend to be reserved and he is a very gregarious man (hence his bedside manner was marked a 3) but we "clicked" as patient and surgeon. The surgery turned out more extensive than expected as I was actually in early Stage 1 Breast Cancer (a tumor had started growing) so he had to remove twice the amount of tissue than expected but the end result was very well reconstructed breast (there is a term for it but I forget it right now.) He was very confident and reassuring without being overly so, and he listened and though sympathetic to some post surgery pain, warned me that healing nerves etc. could mean I would have pain for up to a year. Overall, I would recommend him. One thing I noticed was he was unfailingly nice to all the other staff (RNs, CNAs, cleaners)at the hospital and they highly recommended him and obviously liked him. Have questions to ask and take an advocate whatever surgeon you go to.