Rate Now
Share Your Experience
Have you seen Dr. Jon Goodnight?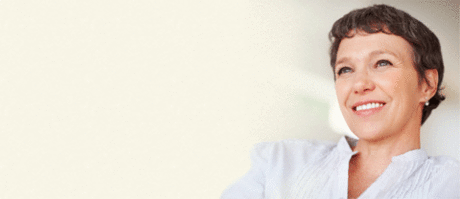 Fibromyalgia
Get the facts about fibromyalgia, including the symptoms and conditions that may be related to it.
18 Ratings with 10 Comments
1.0 Rating
March 24th, 2017
5.0 Rating
September 6th, 2016
The Very Best
5.0 Rating
May 19th, 2016
2.0 Rating
March 1st, 2016
Forgotten Hypocratic Oath
1.0 Rating
October 20th, 2014
My experience
3.7 Rating
May 14th, 2014
confident in diagnosis just not bedside manner
He doesn't have the greatest bedside manner but it is a lot better than another orthopedic surgeon I saw there in Waco. He gave the same diagnosiss that the other dr gave, because of my weight he said I would spend the rest of my life in a wheelchair because no one would do the complete knee replacement surgery that I needed to be able to walk again. He is a very busy doctor so he was rushed and I understand that. He did give me the SynVisc One injections in both knees , without anything to deaden it before the injections, was pretty painful and it has been a week since I had them and see no difference or very little if any . He was a lot nicer than the doctor I saw before him but it was apparent he does not like heavy people. My cardiologist said he would not okay surgery unless it was in a larger hospital so that is why I saw the dr before Dr Goodnight and then to him, as the dr I prefer to do the surgery is only affiliated with a smaller hospital and he wont do the surgery without the cardiologist okaying it first. Dr Goodnight told me I could go to every surgeon in Waco and around and might find one that would do the surgery but it wouldn't be one I would want to use. Dont know if he just said this to scare me or if it is true. I have seen 3 orthopedic surgeons and all 3 had the same diagnosis and one said he would do the surgery but with the concent of the cardiologist which wont give it for the smaller hospital but okayed it for larger hospital. Praying for the Lord to lead me with what I need to do. I feel confident in Dr Goodnight just not his bedside manner.
1.0 Rating
March 3rd, 2014
This Doctor Discriminates!
I went to see Dr. Goodnight about severe knee pain. My fault for putting it off so long, and there had already been some diagnosis on it about 4 years prior. Dr. Goodnight interrupted me when trying to explain the traumas my knee had sustained and asked how long I have been overweigh...he is "not a Weight loss doctor he's just the surgery guy". Came back with an xray and tells me due to my "lifestyle choices" my future looks bleak...I will be in a wheelchair within a few years with none to very little quality of life....and that no doctor in his right mind would attempt to open me up or put an artificial knee in someone like me". Someone like me doesn't have any options. WOW! Skip him all together!!!!!
1.0 Rating
September 27th, 2012
Not very caring
He has little to no bedside manner. Seems rushed and very uncaring. I avoid doctors until it is a necessary, was told (right knee) had bone spurs and I have osteoarthritis. When meds made me feel funny w/in 24 hours his staff said that was nothing. Even though these symptoms are clearly in the warning section of the medicine insert. Made me feel so horrible, uncared for and I hate that my insurance has to pay him for my two, less then 10 min total with him. Wasted weeks waiting for appt and weeks from visit, MRI, and back for results. Please seek out a more caring doctor.
1.0 Rating
April 17th, 2011
I went to Dr. Goodnight after already having been previously diagnosed, so I can't really comment on his diagnostic capabilities. My big complaint was that when my insurance company was a week or two late with getting payment to his office the charge of less than $15 was referred to a credit bureau as delinquent, causing a large drop in my previously stellar credit score and a huge headache and waste of time for me in correcting the error with the bureau.
1.0 Rating
January 17th, 2011
5.0 Rating
December 13th, 2016