Rate Now
Share Your Experience
Have you seen Dr. Jon Raso?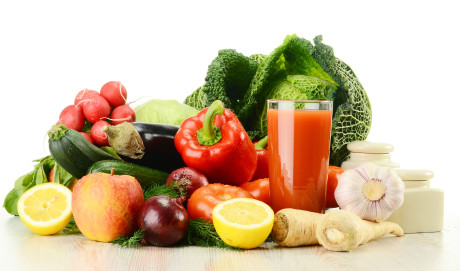 Type 2 Diabetes
Type 2 diabetes is a chronic disease in which your body is unable to maintain a normal blood sugar (glucose) level.
Quality Rating
Highly Satisfied
51 Ratings with 12 Comments
5.0 Rating
August 28th, 2017
5.0 Rating
July 10th, 2017
Personal "old time" dr with current knowledge. Great Diagnostician
We have been seen Dr. Jon as a family for 20 years. He has helped each member of the family through health crisis and many of us more than once! if you are looking for a dr that even other dr's trust, this is him. Walkins and Appointments are accommodated. Yes, there can be a wait time but it never lessens your time with the Dr! All around great office to use for your Primary Care needs.
5.0 Rating
January 2nd, 2017
Great Doctor
5.0 Rating
June 30th, 2016
Smartest "small town" Dr I have ever met.
5.0 Rating
December 15th, 2015
Best Local Dr in the Area.
3.0 Rating
September 1st, 2015
I have been a patient of Dr Raso's for over 20 yrs, as well a patient of the late Dr Dominic Raso. I am also in the medical field for almost 30 yrs. I am a BSN, RN, MS and have the upmost confidence and respect for Dr Jon. His bedside manner is phenomenal and his medical knowledge and diagnostic skills are superior to none. It is so very important to believe in your Dr. I do and what's more important is that your Dr. believes in you. I want to thank Dr Jon and his staff for all of the care I have received through the years. I really don't know what I would do without the support of my doctor. He makes you feel that he is treating you like you are a part of his family, the same way I like to treat my patients. Dr Jon's knowledge, bedside manner and the empathy he shows his patients continues to amaze me. Thank you for taking care of me all these years and for taking the time to truly listen to me.
5.0 Rating
April 3rd, 2013
I travel from Center Valley to Mt. Bethel to see Dr. Joh because he is worth the trip. I wouldn't trust my lfe to anyone else.
5.0 Rating
August 16th, 2012
All doctors need to be like Dr. Raso
I started going to Dr Raso years ago and he has been the only doctor that I have ever in my life been able to tell my symptoms and without batting an eye, been able to diagnose and be correct. It's not a guessing game for him. He is the best out there. His staff is pleasant whenever and courteous whenever I call. Again, I have been seeing Dr. Raso for many years and I believe he and his staff do an excellent job.
1.0 Rating
April 17th, 2012
let's start with the staff
The staff as most people know are horrible! They are rude, impatient, don't return calls, and there is one in particular that thinks she IS the doctor!! I won't waste another minute of time that I will never be able to get back talking about them. Trust me; I've never known such rude and uncompassionate people. No regards to how you feel whatsoever. Let's see the doc next. I read the review about the poor guy who couldn't get anything right there, or the ones where he just laughs at you. Right to the point for those poor patients. He takes no one seriously and doesn't pay attention. Yup, you're right about being "laid back" ! Like a little TOO laid back. Charisma is great and you win ALOT of votes with people for that. But guess what; if you have a serious condition where you are rushed to the hospital and go there for your "after care" follow-up; chances are they won't have the reports or care what actually happened. Calls are hardly ever returned on time. Blood work ~~~ you're right about that too. Another $100 bucks to tell you that you are okay? If they even get the results ? So, in conclusion, I love to laugh too, charisma is a great "cover up", being laid back reminds me of the 70's too~~~ but thorough attention for what you're paying and compassion really
5.0 Rating
August 9th, 2011
I have always found Doc to be right on the target with his diagonsis, gentle in his bed side manner but also firm when the situtation warrents. He has always taken enough time and has never rushed me out of his office. He makes you feel your health matters to him.His staff has always been courtious and helpful to me.
1.0 Rating
June 7th, 2011
Last in his class!
Always have an appt and always wait over an hour. Might as well be a walk in. Staff always seems to be confused when u ask a simple question. Dr. gave me a prescripton for meds. 3 pharmacies dont have it cuz its new. He told me that was hard to believe (making me look like a liar). I researched it online and he completely misrepresented what the medicine was. Follow up visit he suggested alternative meds. I told him Ive had them previously and they dont work for me. He said well the good thing is that they are free. I have insurance so most meds are free for me. I suggested other meds and he threw my "free meds" down and walked out. I didnt know if he was returning with alternative meds. But about 15 min sitting there alone I realized the visit was over. They wont give blood results over the phone. Any other doc doesnt seem to have a problem but this doc likes to charge $100 for a visit to tell me im allergic to grass!
5.0 Rating
February 7th, 2011
Dr. Jon
Dr. Jon is fantastic! My entire family has been going to him since he started practicing. However, his front staff is less than desirable...they are rude on the phone and in person, if you have an appointment right after lunch, they refuse to unlock the door to allow you to wait comfortably inside; until the Dr. has arrived, the billing department has no clue what they are doing...they screw up insurance constantly! It's a shame that such a great Dr. has a front staff that is a total nightmare!!!!
Nearby Doctors

Dr. Jon Raso is similar to the following 3 Doctors near Mount Bethel, PA.