Rate Now
Share Your Experience
Have you seen Dr. Jonathan Agins?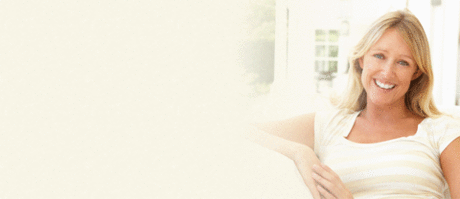 Hysterectomy
Learn about why this procedure is performed, who gets it done, and the different types of surgeries available.
32 Ratings with 16 Comments
5.0 Rating
August 30th, 2016
2.0 Rating
August 21st, 2015
Not Helping
Went to Dr A for help he was my second Dr in the year and was hoping he was the one that was going to be able help me. Well was wrong he has done 2 surgeries on me for Kidney Stones. The first time he said he didn't find anything and after the surgery was not given antibiotics. Well I ended up in the hospital for 5 days due to Kidney infection. It took another scan for him to see that I did in fact still have Stones and uterer was messed up. Got another surgery and after stent removal a week later back in ER and found out still have stone and Kidney is dialated. ER Dr asked me what did I want to do if I wanted the stent back in(because I'm the medical professional and know what needs to be done) so I called Dr office to talk to Dr Agins to see what should be done and staff said he was busy and the staff could care less after I told her what was going on. So I just had ER discharge me after I left ER went to his office in such bad pain to see what he can do for me. Well he was to busy to see me for even 5mins and staff scheduled appointment for week later. Mean while missing work laying in bed with extreme pain and can't even get a call back. Guess need to get 3rd Dr opion to finally get the help I need.
5.0 Rating
April 8th, 2015
Great Doctor
1.0 Rating
February 19th, 2015
Not a good Dr.
I did't like Dr, Agnis from the first time I meet him. If my husband had bone cancer when we went to him I would think he would send us to a oncology Dr. He waited 8 months .While my husband got sicker then said we needed to go to a oncology Dr. but didn't tell us who. He ended up in the ER getting 4 pints of blood.
5.0 Rating
December 27th, 2014
Doctor Agins
1.0 Rating
August 10th, 2014
Refused to Treat me
Because of a misunderstanding about a conversation my wife had with his staff, he refused to treat me as a patient and referred me to another Dr in the office. Then cancelled THAT appt when my wife complained to his staff about his behavior. His diagnosis of prostate trouble was wrong even though I told him I had been treated for IC for years by my previous Dr. I found a new urologist who diagnosed my IC right away and treated me accordingly. Dr Agins is not one to be questioned on anything he thinks is right.
1.0 Rating
April 23rd, 2014
care more about money
would not know how the doctors are at this location because they care more about a balance of $50 that they think I owe them, then caring about their patients. would never go to any of these doctors
1.0 Rating
November 12th, 2013
Botch Job
The initial appointment to see the Dr. was OK, He operated on me and used mesh. I had pain immediately afterwards and was told that would subside. It has been 6 years and I still have PAIN. I have been to another urologist to see what my options are~ another surgery to correct his botch job. In fact I cannot even urinate anymore, I have a catheter.
1.0 Rating
June 29th, 2012
Worst doctor EVER. He refused to investigate my bladder symptoms - frequency of 30+ times a day, blood in urine, and terrible pain. He did an in office cystoscopy, after which he said he didn't "feel" there was anything wrong with me. Interstitial Cystitis was easily confirmed via cysto w/ hydrodistention and biopsy by a different uro two weeks after Dr. Agins recommended "psychological help" for my "issues". Refused to run the only possible test for the disorder I had literally every single symptom of, due to his "feeling" that there was "nothing really wrong with me." This is a urologist who apparently thinks mental problems can cause blood in the urine. Female patients - STAY AWAY!
2.3 Rating
November 2nd, 2011
I agree with a couple of the other comments about his self absorbed behavior and his seeming difficulty focusing on the patient. He is kind of robotic and if you think of something while he is doing his canned pitch don't mention it as he will become agitated. He likes to stay in his own little medical world and proceed at his pace.
1.0 Rating
October 2nd, 2010
A doctor who doesn't really care about his patient