Rate Now
Share Your Experience
Have you seen Dr. Jonathan Bailey?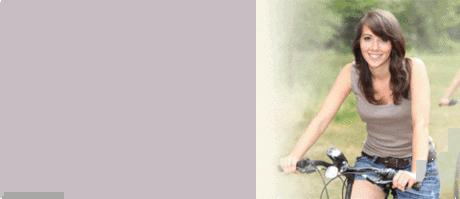 Endometriosis
Get the facts about endometriosis, including symptoms and parts of the body that may be affected.
Quality Rating
Highly Satisfied
20 Ratings with 7 Comments
5.0 Rating
February 19th, 2016
5.0 Rating
November 30th, 2015
5.0 Rating
May 13th, 2013
Doctor Bailey is one of the best! I have been going to him for over ten years! I have never had a problem with him. I've had several procedures and an hysterectomy done by him.. he also delivered my second child! He has awesome bed side manner and makes you feel at ease. When I was about to have my hysterectomy.. I had some questions after my pre-op visit .. and he called me right back and answered every question.. very detailed. He called me a couple days before my surgery .. just to check to see if I was nervous and if I had any questions. He called me two days after my surgery as well to check to see how I was doing. He is by far a doctor like no other. I highly recommend him!
5.0 Rating
April 16th, 2012
Excellent Doctor!
5.0 Rating
November 28th, 2011
awesome doctor
5.0 Rating
April 18th, 2011
The best there EVER was!
I am shocked by some of these ratings. my husband and I both ADORE Dr. Bailey and have been with him for over 9 years. He delivered 2 of my 3 boys and has an extremely kind and confident beside manner. I am a nurse myself, but have never worked in OB. I do, however, work with many doctors and I can tell you Dr. Bailey is unlike any other. It is not just an emotional connection because he delivered my sons. We loved him the first time we met him and even through some difficult issues with pregnancy he remained our rock and really carried us through with encouragement and confidence. I am finished having babies but with continue to see Dr. Bailey as long as he is in practice.
2.3 Rating
March 30th, 2009
Second time around was awful
I had surgery performed by Dr. Bailey in 2007. The results were wonderful for about a year and a half. I had been very pleased with Dr. Bailey the first time I used him, so of course I scheduled an appointment with him when the same problems I had in the past reccured. I went to this appointment, was given antibotics and pain pills. I was not given a real diagonosis, just a shrug and an indication to come back in a month if things had not improved. Things got worse, and thus began the saga of being shuffled from different office locations for appointments and I think I was somehow given the title of "problem patient". By this time I had been in to see the dr at least ten times, and I was living in horrible pain. I just wanted to feel like ME again, by whatever means it took. I was very agreeable to any treatment by this time. Dr. Bailey finally reccommended a hysterectomy on the basis that we had tried everything else. I agreed (though I'm not even 30) and scheduled the surgery for asap, which ended up being 2 months away. During these two months, everytime I called with a question or needed my meds refilled, I was treated as though I was I was a huge inconvience by the staff and the doctor. I was even told by a nurse that I couldn't be in the kind of pain I was complaining of and I was treated like I was just a drug addict looking for drugs. After a this kind of struggle with a dr, I could not see paying him upwards of twenty five thousand dollars for surgery he acted as though he were only doing to appease me. I finally went to another dr and got a second opinion. At this doctor, I was treated with respect and kindness. The 2nd doctor did tested and found out that the cause of my pain was due to complications (though rare) from the surgery Dr. Bailey had performed earlier. Dr. Bailey never made these particular complication known to me before he cut me. I probably would have had the surgery anyway, but I do not understand why I wasn't given a clear picture of all the risks involved. My 2nd Dr. had problems obtaining records from Dr. Bailey's office, and I had to actually call each of the office locations to try to find my chart on more than one occasion. Hello! This is not my job! I ended up having a hysterectomy anyway, and I feel better than I have in a long time. If you are seeking a compassionate doctor that will treat you with respect, look elsewhere. I will say that the other doctors in this practice seem like they care a little bit more. If I were the type to sue, then Dr. Bailey would be the first person on my list.
5.0 Rating
September 25th, 2017
5.0 Rating
August 3rd, 2015
5.0 Rating
September 17th, 2014