Rate Now
Share Your Experience
Have you seen Dr. Jonathan Cook?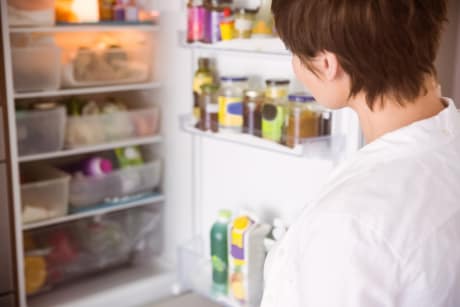 Binge Eating Disorder
Get the facts about binge eating disorder, including symptoms, causes and related conditions.
34 Ratings with 14 Comments
5.0 Rating
August 14th, 2017
Very happy with my experience with Dr Cook
I am surprised by all the negative reviews about Dr Cook. I think Dr Cook is one if the best family doctors I have ever had. I have had quite a few. My original pcp I had since I was a kid retired and I have moved several times and had several different pcps in several cities. I had another family physician in my previous city (also a DO which I prefer) that I really liked, but since I moved again it was just too fair for me to travel. I found one family doc when I first moved to my current city and he was awful. Only saw him twice before switching to Dr Cook. I am so glad I did. Dr Cook really takes the time to go over all the symptoms I have, my history and makes feel like he really cares about getting to the bottom of my issues. That is what good DOs do and why they are more educated than regular MDs. I am not really sure what some of these people expect... you are going to the doctor... not going on a date and the doctor is not there to amuse or entertain you. He is there to treat you.
1.0 Rating
June 22nd, 2016
1.0 Rating
November 3rd, 2015
First and LAST visit!!!!!
1.0 Rating
October 24th, 2013
Not qualified to be a doctor.
2.3 Rating
July 12th, 2013
My Husband and I have been seeing Dr. Cook for three years. We have had both good and bad visits. Occasionally he is nice and other times not so much. He typically keeps his back turned once he is in the room with you and tends to tap his feet a lot like he is impatient and can't wait to leave. This becomes more apparent when you ask questions about his diagnosis or prescription decisions etc. His nursing and office staff has changed a dozen times over the last three years. He seems very abrupt and short tempered with his entire staff; we've witnessed him screaming at them several times. (no wonder they all leave...) The one positive: doesn't sugar coat things which both my husband and I appreciate. The negative: once he makes a decision about you or your health there is no changing his opinion, even if your health changes. The billing at the office is also a hassle. They miss bill the insurance and then try to later re bill the patient. Needles to say, we are in the market for a new PCP.
1.0 Rating
June 24th, 2013
Horrible
Dr. Cook is a horrible human being and doctor. He will tell you that you can only see him for one thing and have to make an appointment if you have something else wrong with you. He is so rude and he keeps his back to you the whole time you are in the exam room , typing on his computer, stomping his feet. His own staff talks horribly about him behind his back, which is horrible. While the staff is working you up and getting you ready for him, they are degrading him something awful. This doctor should not even be able to see patients, he puts you on all kinds of medicine and then he does not do the proper follow up and lord forbid if you go to another doctor ( if he is out of town) and you go back to him to follow up, he will tell you he will not get involved, yet he was out of town when you needed care from a physician. He never makes eye contact with you, he just taps on his computer, he never takes the time to exam you. He claims he is a Christian, what a joke. Don't go to him you will be SORRY!!!!
1.0 Rating
April 15th, 2013
This man is horrible! He should not be a doctor! When I left his office, I felt absolutely terrible about myself due to his rudeness and uncompassionate response to my maladies. He was actually mean! How do people like this stay in business?!! Christian? Really?!!! This man is one of the most unchristian-like people I've ever met! How he can profess to be any semblance to godly is beyond me!
5.0 Rating
December 4th, 2011
Excellent Physician with caring heart
I was referred to Dr. Cook for an initial diagnoses and treatment for injuries sustained in a bike accident after moving to Athens. He was excellent, administered follow up treatment following what had been done at Athens Regional's emergency Dept. I just had my annual physical. Dr. Cook administered the most thorough comprehensive assessment I have ever had!His office staff and nurse were just as caring and concerned with my well being as Dr. Cook.
5.0 Rating
May 6th, 2010
Dr. Cook is a excellent physician
My experience with Dr. Cook has been good over the past 4yrs. He is always attentive to me and my needs with my complex medical history. I recommend him to everyone when ask about a doctor. The people that have gone there have had similar experiences. He has always been willing to help the disadvantaged people i try to mentor and not expect anything from them in return. I think a lot of Dr. Cook and i don't give that praise often or easily.
5.0 Rating
January 28th, 2010
1.0 Rating
November 13th, 2008
I think he is a bit to quick in prescribing anti-depressants, and especially ones with known and significant side-effects. One thing that I find particularly disturbing is his career manifesto (see his web page) - I would rather have him spend a patient-centered work day as opposed to "God-centered workday". "God is the one in control" - the last thing I want is his imaginary friend to be in control of my health. I am kind of disappointed in his superstitious leanings - he is supposed to be a scientist after all.