Rate Now
Share Your Experience
Have you seen Dr. Jonathan Sack?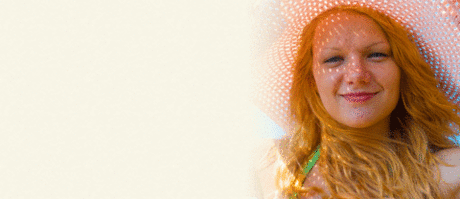 Skin Cancer
Get the facts about skin cancer, including the different types and symptoms.
Quality Rating
Highly Satisfied
30 Ratings with 13 Comments
5.0 Rating
March 21st, 2015
2.3 Rating
June 7th, 2013
Patient
Actually I tried to get an apapointment with Dr Sack for my father since 4 months ago and still they did not give me any appontment and still waiting, but his taff which her name Temike is so rude and does not care about the patient and they lost my father medical reports 2 times and always they denied, so I am so disaapointed and give up.
1.0 Rating
February 29th, 2012
unbelievably rude and arrogant
5.0 Rating
October 4th, 2011
Dr. Sack really listens and takes his time. Always feel like he really cares. He makes me feel like there is nowhere more important in the world for him to be when he's seeing me. He answers every question, no matter how many I have. I've never felt like a number. Easily the best doctor I have ever, ever seen. He performed 2 successful surgeries on me. I am still on the the road to recovery, but I have full confidence that I will soon be feeling better than I have in years. Going to Dr. Sack is the 3rd best thing I have ever done in my life (after marrying my husband and having my children)! After my 2nd surgery I really wanted to hug him, but that probably would have been weird. I really cant thank him enough though, he has been a gift from Heaven!
5.0 Rating
September 24th, 2011
The best colon surgeon in America, bar none. Saved my life and that of several others I know. Caring, compassionate, always on call and always has time for his patients. Follows up in person and truly cares. Plus he is enormously skilled as a surgeon and can do things even when others say it is impossible. If you need colon or rectal surgery there is no-one better than Dr Sack.
5.0 Rating
September 5th, 2011
Honestly the most competent easy to talk to nicest Dr. I've EVER met. My oncologist told me that Dr Sack was one of 2 surgeons in the country that would even attempt my surgery let alone do it successfully. His bed side manner is remarkable. He came to my room every day and sat down and talked. I never felt rushed. We talked about my case but also about life, kids, wives etc. 20-30 minutes Everyday. I had a post op follow up with the plastic surgeon and Dr. Sack actually worked his schedule around that appointment so that he could say hello and not have me drive back to ucla another time. He saved my life. He's a great man and Dr.
5.0 Rating
May 16th, 2011
Outstanding skill and bedside manners
There are doctors, and then there are those old-fashioned, caring doctors, competent, but modest and unaffected by their egos... Dr. Sack is definitely one of them. My son needed a very specialized type of surgery, that only a handful of colorectal surgeons are either able or willing to engage in. Dr. Sack was both, and a godsend as such. He also took painstaking care of my son in the weeks following his surgery, and as a result, it was a success. His patience, positive attitude, and overall bedside manners are exemplary. Can't thank him enough, and can't give him enough kudos for the manner in which he fulfilled his Hippocratic Oath towards us. I can only hope other doctors can take his example.
5.0 Rating
March 21st, 2011
greatest doctor ever
5.0 Rating
January 24th, 2011
The consummate professional, skilled, caring doctor I was looking for
I researched all the top Colorectal Surgeons in the area and I'm so happy I chose Dr. Sack. He saved my life with a surgery that required a lot of skill and experience. Although you don't need to be kind in order to be a top surgeon, it is a bonus to me that he handles all of my endless questions with patience and ease. I feel so blessed to have him as my Doctor. Peace.
5.0 Rating
August 17th, 2010
Fantastic Surgeon
5.0 Rating
August 3rd, 2010
5.0 Rating
April 18th, 2010
HANDS OF AN ANGEL
Dr Jonathan Sack saved my life!! When so many others said they couldn't help me, I started to feel like Humpty Dumpty; but he put me back together again. After a plan of several surgeries he made me whole again. He was always available for my questions and gave me honest and realistic expectations. I love this man!!!!